In this week's Pipeline Moves, the Clinical Trials Arena team reports on study completions and terminations across six different drug investigations. We cover Johnson & Johnson in ulcerative colitis, Enanta Pharmaceuticals in hepatitis B, and Anokion in celiac disease. Additionally, we talk about Amgen's Phase I obesity trial termination and Reneo Pharmaceuticals finishing its McArdle disease study.
Free Whitepaper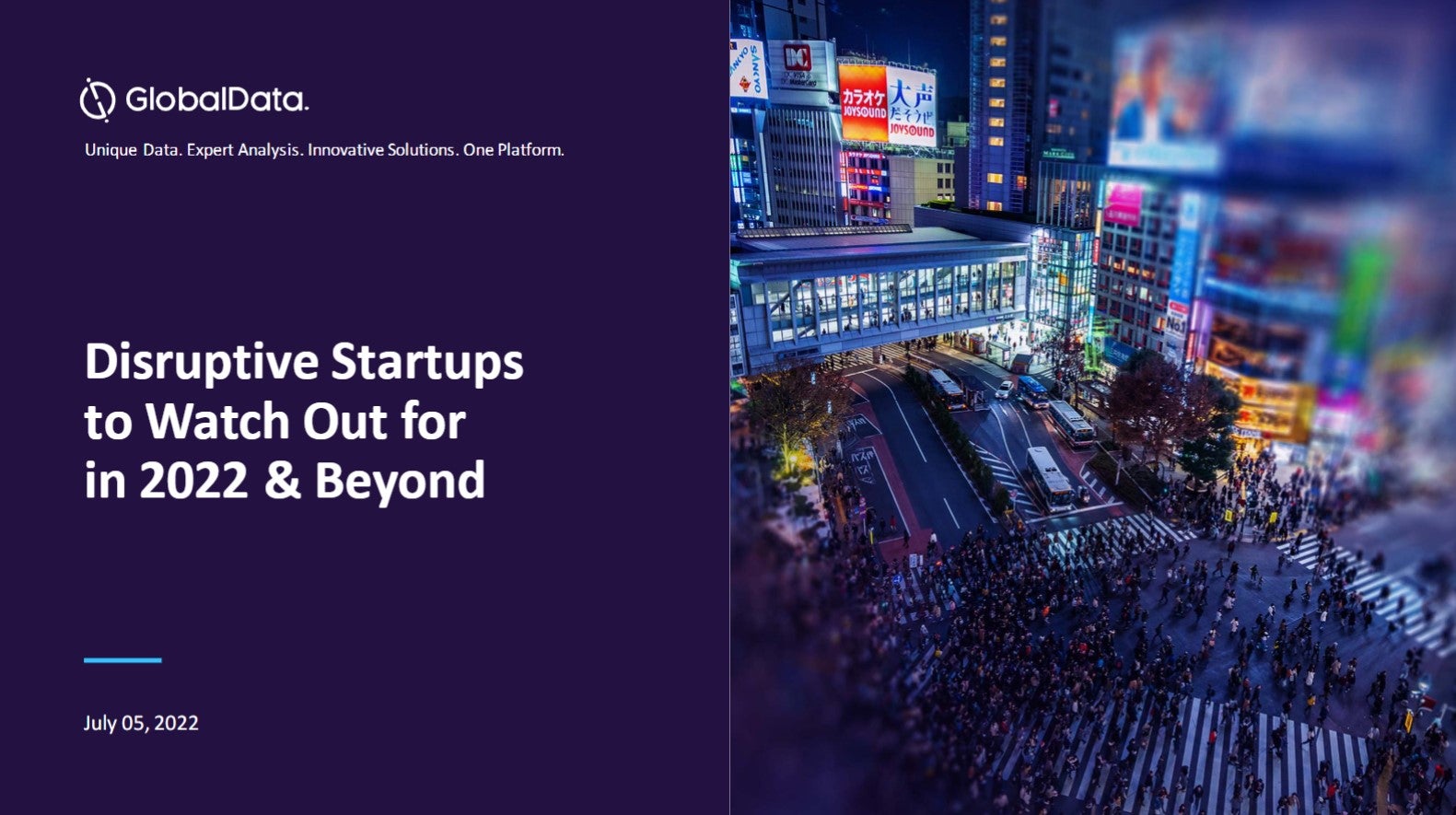 Disruptive start-ups to watch out for
2021 was a record-breaking year, with more businesses breaking into the billion-dollar club. Many start-ups have achieved or retained the unicorn status by the end of the year to reflect nearly a fivefold growth from that in 2020. This boom can be linked to a financing frenzy spurred by the quick adoption of technology and innovative solutions by start-ups gaining traction in response to the pandemic. However, the start-up ecosystem is now facing turbulent times for fundraising as investors seek long-term business strategies, valuations, and a route to profitability amid uncertain market circumstances. Nevertheless, 2022 has the potential to carry forward the momentum with multiple entities having a fair chance of being in the right place when aided by the right technologies. GlobalData leverages the power of alternative data to examine the health of start-ups across multiple dimensions including the quality of their innovations, market presence, and the funding they can attract. This helps our clients to analyze the disruptive potential of start-ups for early alliances, investments, and acquisition prospects to develop future-proof strategic roadmaps for a competitive advantage. Read our report and gather insights on the following topics:
Recent Unicorn trends
Unicorns in 2022
Future Unicorns
Start-ups to watch out for
Start-up ecosystem outlook by top geographies
by GlobalData
Want these updates in your inbox? Sign-up to our weekly Pipeline Moves newsletter here. You can visit last week's edition here.
J&J slumps in ulcerative colitis
Johnson & Johnson's JNJ-66525433 for ulcerative colitis saw its Phase Transition Success Rate (PTSR) topple 33 points to 27% after its Phase I trial was terminated. ClinicalTrials.gov updated the study's status to "terminated" on 12 January, and the PTSR change took effect 13 January. PTSR is the probability, given as a percentage, of a drug progressing successfully from one development stage to the next.
The Phase I study (NCT04457960) was investigating JNJ-66525433 in healthy participants and ulcerative colitis patients. The trial had a recruitment goal of 140 subjects, but only enrolled 82 participants before the study ended on 13 October. J&J has not disclosed the reason for the trial termination.
Suzhou Sinovent completes Phase I
Suzhou Sinovent Pharmaceuticals' XNW-4107 for gram-negative bacterial infections saw its PTSR climb 12 points to 48% after its Phase I trial completed. ClinicalTrials.gov updated the trial to "completed" on 6 January, and the PTSR change took effect 8 January.
The 84-participant Phase I trial (NCT04482569) tested intravenous (IV) infusions of XNW-4107 in healthy males. As a primary endpoint, the dose-escalation study measured the number of adverse events. Gram-negative bacteria cause pneumonia and bloodstream infections, among other complications in hospital settings, and it is typically resistant to multiple drugs and antibiotics.
Enanta makes strides in HBV
Enanta Pharmaceuticals' EDP-514 for hepatitis B saw its PTSR climb six points after its Phase I trial completed. ClinicalTrials.gov updated the trial from to "completed" on 11 January. The PTSR change took effect 12 January.
The placebo-controlled Phase I trial (NCT04008004) enrolled 99 subjects and measured incidence of adverse events as its primary endpoint. The first part of the study studied ascending doses of EDP-514 in healthy subjects.
The second part assessed EDP-514 in nucleoside reverse transcriptase inhibitor (NUC)-suppressed patients with chronic hepatitis B virus infection. EDP-514 is an oral small molecule that targets hepatitis B virus core antigen (HBcAg).
Amgen terminates obesity trial
Amgen's asset AMG-171 saw its PTSR in obesity plunge after the termination of a Phase I study. The PTSR fell by 30 points to 23%. The double-blinded study (NCT04199351) had its status changed to "terminated" in a ClinicalTrials.gov update on 10 January. GlobalData updated its system on 11 January.
Amgen determined that the totality of the data does not support the further development of the asset in obesity, according to an update on ClinicalTrials.gov. As one of the trial's secondary outcomes, incidence of anti-AMG 171 antibody formation on a 207-day timeframe was investigated. The study also assessed the maximum plasma concentration (Cmax) within the same timeframe.
No safety concerns were reported in the trial. The 60-subject study sought to examine single and multiple doses of AMG-171 in obese patients. The study measured the incidence of treatment-emergent adverse events through the study's completion. AMG-171 is a growth differential factor 15 (GDF15) analog.
Anokion finishes Phase I enrolment
Anokion's asset KAN-101 saw its PTSR in celiac disease spike after an announcement of a Phase I study (NCT04248855) completing its enrollment. The PTSR grew by eight points to 66%.
The enrollment completion was announced in a 6 January company release. GlobalData updated its system on 10 January. KAN-101 is an intravenously administered recombinant protein, which inhibits autoreactive immune cells that damage the intestine.
The 41-subject study examined single and multiple doses of KAN-101 in patients with celiac disease. As the primary outcome, the study measured the incidence and severity of treatment-emergent adverse events as assessed by the Common Terminology Criteria for Adverse Events (CTCAE) v5.0 or higher on a 28-day timeframe. KAN-101 was well tolerated and no safety signals were observed.
Reneo concludes McArdle disease study
Reneo Pharmaceuticals' REN001 had its PTSR in McArdle disease jump after the completion of a Phase Ib study. The PTSR grew by seven points to 70%. The open-label study (NCT04226274) had its status changed to "completed" in a ClinicalTrials.gov update on 12 January. GlobalData updated its system on 13 January.
The 19-subject study had a primary endpoint looking into the number of participants with adverse events in a 12-week timeframe. The asset was administered once a day for 12 weeks.
Orally administered REN001 is a selective peroxisome proliferator-activated receptor delta (PPAR) agonist. McArdle disease is a genetic disorder which stops the body from being able to break down glycogen. Also known as glycogen storage disorder type 5, McArdle disease is caused by mutations within the PYGM (glycogen phosphorylase, muscle form) gene.
Free Whitepaper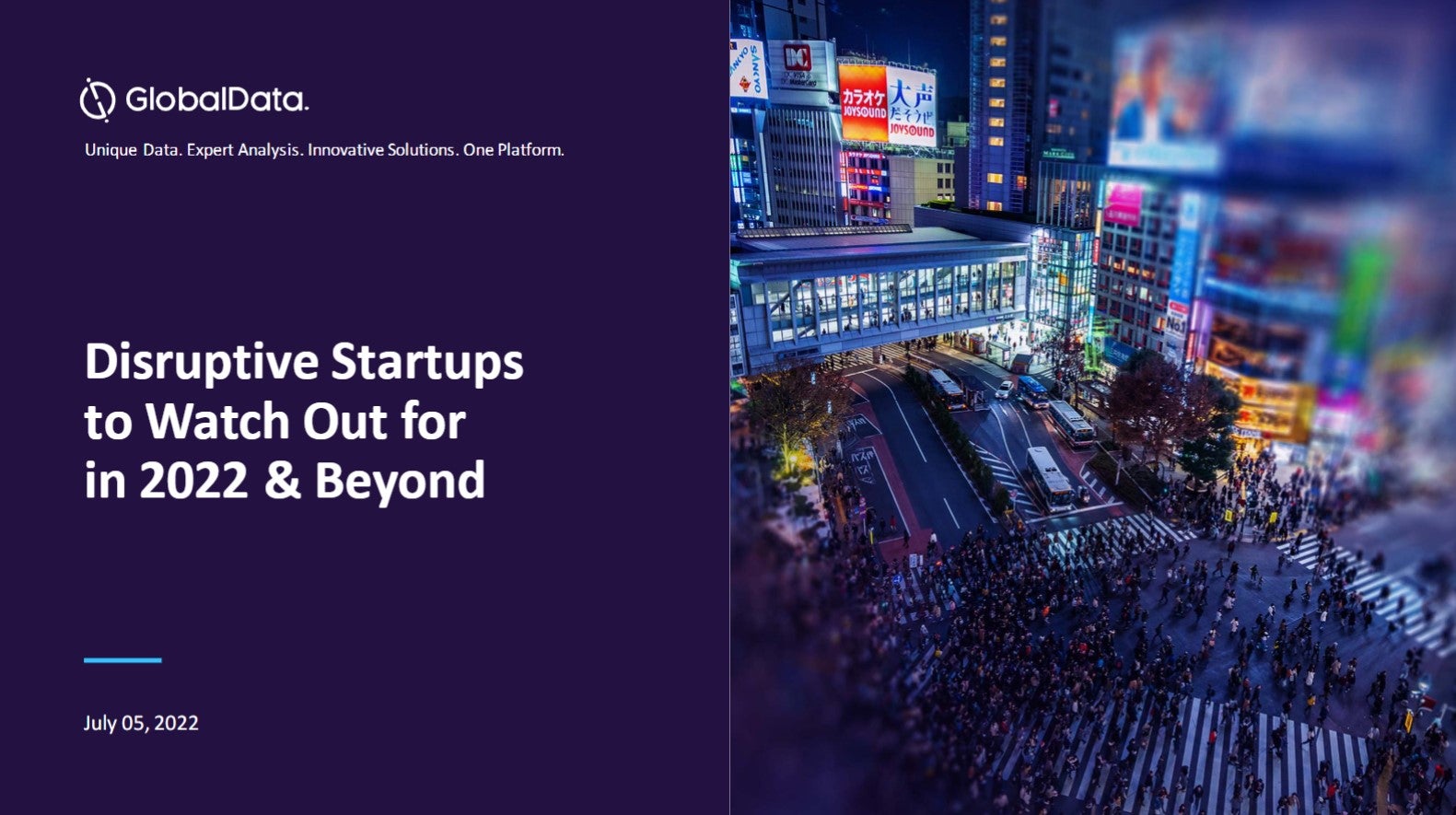 Disruptive start-ups to watch out for
2021 was a record-breaking year, with more businesses breaking into the billion-dollar club. Many start-ups have achieved or retained the unicorn status by the end of the year to reflect nearly a fivefold growth from that in 2020. This boom can be linked to a financing frenzy spurred by the quick adoption of technology and innovative solutions by start-ups gaining traction in response to the pandemic. However, the start-up ecosystem is now facing turbulent times for fundraising as investors seek long-term business strategies, valuations, and a route to profitability amid uncertain market circumstances. Nevertheless, 2022 has the potential to carry forward the momentum with multiple entities having a fair chance of being in the right place when aided by the right technologies. GlobalData leverages the power of alternative data to examine the health of start-ups across multiple dimensions including the quality of their innovations, market presence, and the funding they can attract. This helps our clients to analyze the disruptive potential of start-ups for early alliances, investments, and acquisition prospects to develop future-proof strategic roadmaps for a competitive advantage. Read our report and gather insights on the following topics:
Recent Unicorn trends
Unicorns in 2022
Future Unicorns
Start-ups to watch out for
Start-up ecosystem outlook by top geographies
by GlobalData