By Andrew Hillman
The Pfizer vaccine's protection against severe cases of Covid-19 reduces over time, according to data released by the Centers for Disease Control and Prevention (CDC) on Friday.
For individuals who had most recently received their second dose – between 14 and 120 days previously – the Pfizer-BioNTech vaccine was 91% effective in preventing hospitalisation. In comparison, effectiveness fell to 77% when the period since the person became fully vaccinated exceeded 120 days.
The study showed contrasting results for Moderna, whose vaccine was over 90% effective in preventing hospitalisation for both cohorts. The difference in effectiveness between more and less recently vaccinated individuals – just 1 percentage point – was not statistically significant.
In the preceding week, Pfizer and Moderna had shared data on the waning efficacy of their own vaccines – both evaluating protection against infection – as they looked to establish the case for additional booster shots in the run-up to a key Food and Drug Administration (FDA) advisory panel meeting on the issue.
Moderna's analysis showed that participants who had received their first dose more recently – a median of eight months ago compared to a median of 13 months ago – were 36% less likely to become infected with Covid-19.
Meanwhile, Pfizer's submission to the advisory panel included data from a study, conducted in partnership with Kaiser Permanente Southern California, which found that the Pfizer vaccine's effectiveness in preventing infections from the Delta variant of Covid-19 fell from 93% in the first month following full vaccination to just 53% for people who had received their second dose four or more months earlier.
The FDA's advisory panel, which met on Friday, had a big decision to make: would it support the plan outlined by the Biden administration in August to offer booster shots to all Americans, or recommend restricting additional doses of Pfizer's vaccine to the elderly and individuals deemed at risk of serious harm from Covid-19 due to existing medical conditions?
Pfizer argued that without booster shots the waning effectiveness of vaccines in preventing infections would lead to increased transmission. But New England Journal of Medicine editor Eric Rubin told the panel that at present the impact of third doses on transmission would likely be small in comparison to transmission due to the country's significant unvaccinated population.
"That really means that the primary benefit [of booster shots] will be in reducing severe disease and we know the people who will benefit from that – which means older people and people with comorbid conditions," Rubin said.
The CDC's data, published midway through the seven-hour committee meeting, was also insufficient to convince panel members that booster doses were required for all adults. Panellists said the vaccines' protection against hospitalisation, although waning over time, remains relatively high many months after the second dose, especially in relation to young and middle-aged adults who were already at low risk of severe illness from Covid-19 prior to inoculation.
After a 16-to-2 vote against a broad rollout of booster shots, the advisory panel unanimously supported third doses for individuals aged 65 or above and those at high risk of developing severe Covid-19.
The recommendation aligns the CDC with medical agencies and advisory groups in Europe. Last week, the UK's Joint Committee on Vaccination and Immunisation advised offering third doses to those aged above 50; France is offering both Pfizer and Moderna vaccines to anyone over 65; and Italy has set its age-based threshold at 80.
The decision follows a recent review published in The Lancet in which the authors, including two top FDA vaccine experts and officials from the World Health Organization, argued that existing evidence did not justify booster doses for the general population.
"Even if boosting were eventually shown to decrease the medium-term risk of serious disease, current vaccine supplies could save more lives if used in previously unvaccinated populations than if used as boosters in vaccinated populations," they said.
Meanwhile, WHO Director-General Tedros Adhanom Ghebreyesus has called for a moratorium on booster doses until the end of the year to allow excess vaccines to be distributed to low-income countries.
Free Report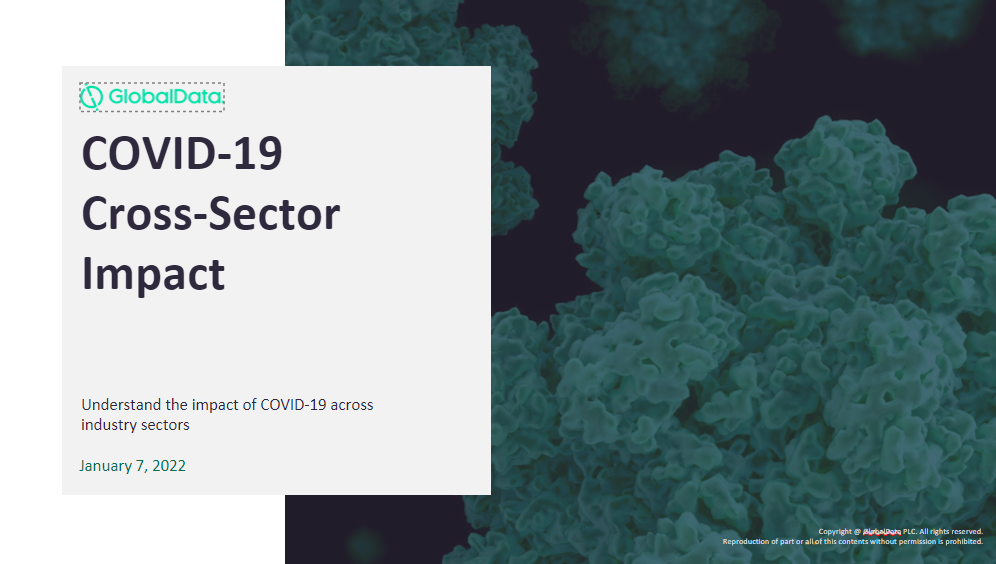 Build resilience in the face of COVID-19 disruption
COVID-19 has already affected our lives forever. The way we work, shop, eat, seek medical advice, and socialize will all be different in the future. Quite how different remains to be seen, but all industries must plan for multiple eventualities. Are you interested in actionable insights on the business challenges induced by the pandemic? GlobalData's cross-sector report analyzes the significance of this major disruptive theme across industry verticals. It provides side-by-side research of alternative datasets to present you with unique quantitative analysis of the effects of COVID-19 and how these differ across sectors. Additionally, it offers qualitative analysis of each sector and analyzes COVID-19's impact on leading companies. Whatever your company's imminent strategic plans, the long-lasting impact of COVID-19 must not be overlooked. Find out how to futureproof your business operations – download our report today.
by GlobalData