Over the last few weeks, several events have suggested that the US is ready to move beyond the Covid-19 pandemic. Future waves of increased transmission are, however, still possible. Under this threat, it is still prudent to deploy public health measures to prevent or mitigate future outbreaks. These actions may require another round of vaccinations in the near future, even among individuals who have already received their booster shots.
Free Whitepaper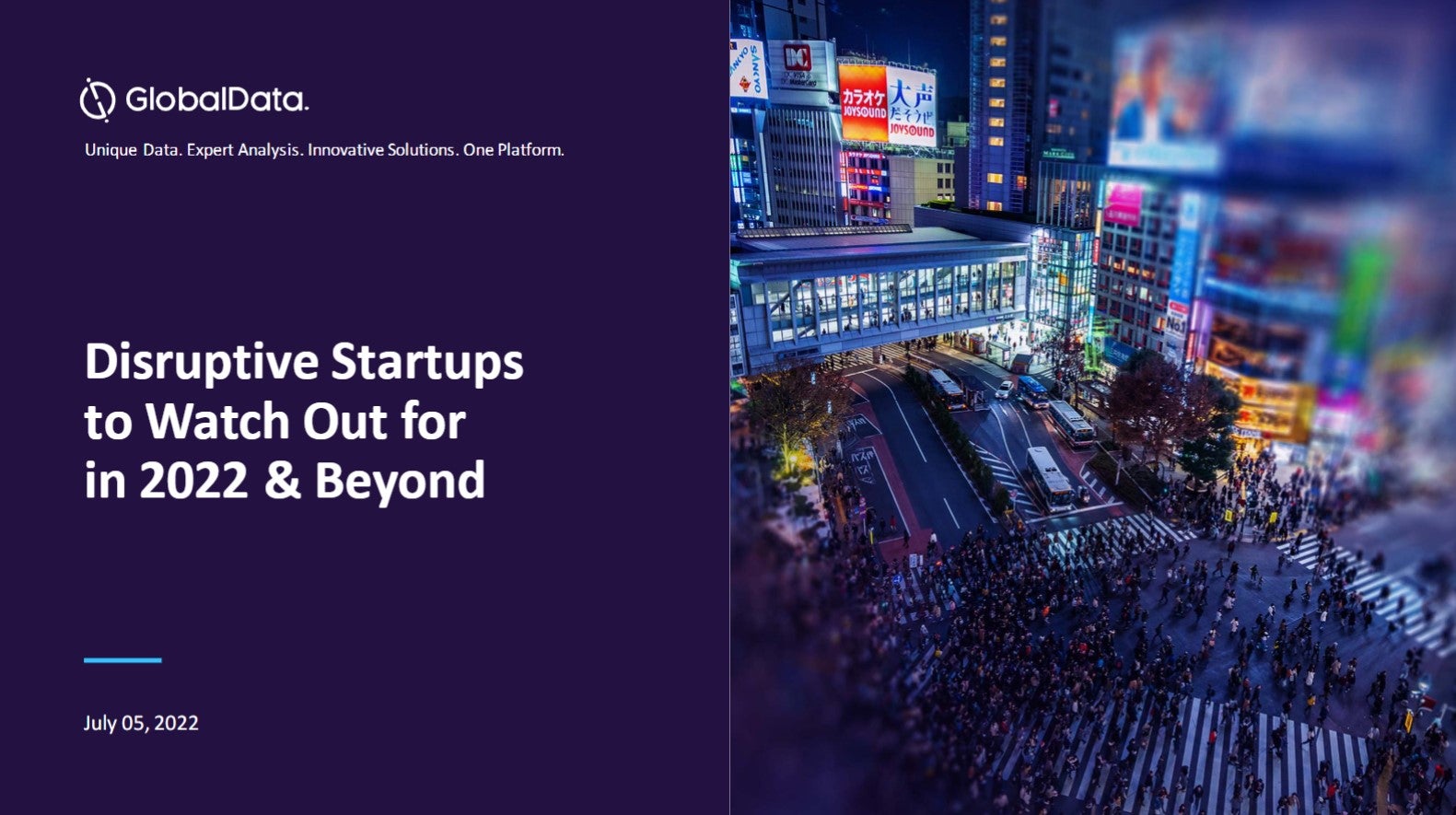 Disruptive start-ups to watch out for
2021 was a record-breaking year, with more businesses breaking into the billion-dollar club. Many start-ups have achieved or retained the unicorn status by the end of the year to reflect nearly a fivefold growth from that in 2020. This boom can be linked to a financing frenzy spurred by the quick adoption of technology and innovative solutions by start-ups gaining traction in response to the pandemic. However, the start-up ecosystem is now facing turbulent times for fundraising as investors seek long-term business strategies, valuations, and a route to profitability amid uncertain market circumstances. Nevertheless, 2022 has the potential to carry forward the momentum with multiple entities having a fair chance of being in the right place when aided by the right technologies. GlobalData leverages the power of alternative data to examine the health of start-ups across multiple dimensions including the quality of their innovations, market presence, and the funding they can attract. This helps our clients to analyze the disruptive potential of start-ups for early alliances, investments, and acquisition prospects to develop future-proof strategic roadmaps for a competitive advantage. Read our report and gather insights on the following topics:
Recent Unicorn trends
Unicorns in 2022
Future Unicorns
Start-ups to watch out for
Start-up ecosystem outlook by top geographies
by GlobalData
Last month, US Chief Medical Officer Dr Anthony Fauci announced an 'end to the pandemic phase' of Covid-19, and a federal judge struck down the Centres for Disease Control and Prevention's (CDC) mask mandate for the time being. This may lead to confidence that the pandemic is over and result in lower adherence to public health measures designed to reduce Covid-19 transmission, such as further vaccinations. Despite this, the timeline for the end of the Covid-19 epidemic remains unclear, and while Fauci clarified his statement and the US Department of Justice (DOJ) is appealing the federal judge's ruling, further public health action may be necessary. After all, Covid-19 transmission over the past two years has tended to be lower in warmer months before increasing later in the year, and waning immunity in the population may also exacerbate the possibility of another wave of transmission.
Preliminary data from a multicentre cohort study of 2,602 patients hospitalised with severe Covid-19 across 14 medical centres in Israel during the Omicron wave suggest that patients hospitalised with severe Covid-19 who were given a recent fourth dose had 49% lower odds for a poor outcome when compared with those who received three doses around five months before diagnosis. While the study design made it difficult to determine if the additional booster dose reduces the severity of Covid-19, it does suggest that a fourth dose may improve clinical outcomes and subsequently have the potential to reduce the number of hospitalisations and deaths. As such, an additional round of booster vaccinations may be an appropriate response to uphold the current trends that have sparked assertions of an end to the pandemic phase of Covid-19.
Without taking such action, another sharp rise in cases could be more severe in terms of hospitalisations and deaths, as shown in Figures 1 and 2. Figure 2 shows more than 994,000 hospitalisations in the US alone, according to GlobalData. Therefore, because vaccines take time to build immunity and immunity may wane over time, individuals should also ensure that they are up to date on their Covid-19 vaccines.
Free Whitepaper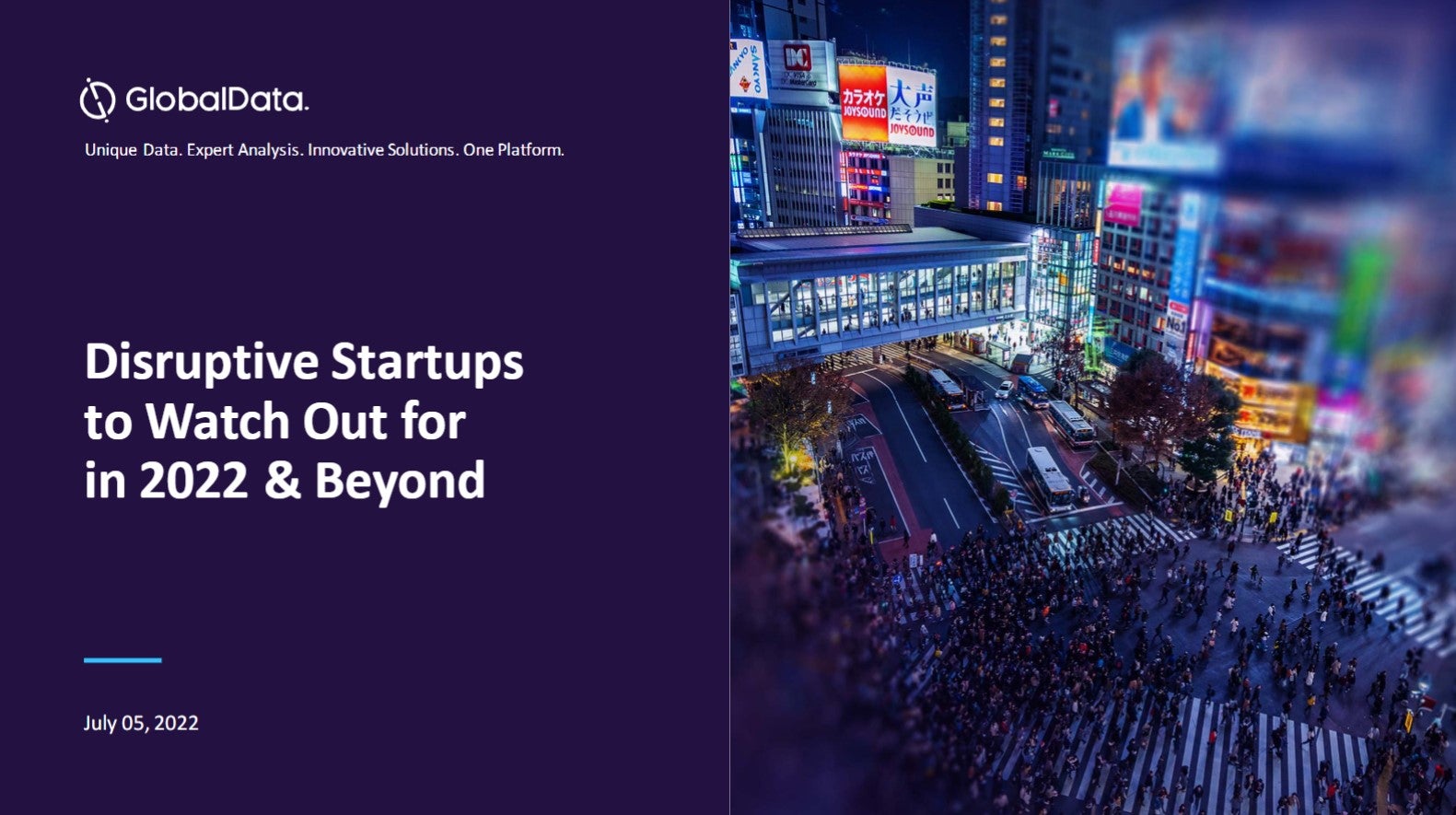 Disruptive start-ups to watch out for
2021 was a record-breaking year, with more businesses breaking into the billion-dollar club. Many start-ups have achieved or retained the unicorn status by the end of the year to reflect nearly a fivefold growth from that in 2020. This boom can be linked to a financing frenzy spurred by the quick adoption of technology and innovative solutions by start-ups gaining traction in response to the pandemic. However, the start-up ecosystem is now facing turbulent times for fundraising as investors seek long-term business strategies, valuations, and a route to profitability amid uncertain market circumstances. Nevertheless, 2022 has the potential to carry forward the momentum with multiple entities having a fair chance of being in the right place when aided by the right technologies. GlobalData leverages the power of alternative data to examine the health of start-ups across multiple dimensions including the quality of their innovations, market presence, and the funding they can attract. This helps our clients to analyze the disruptive potential of start-ups for early alliances, investments, and acquisition prospects to develop future-proof strategic roadmaps for a competitive advantage. Read our report and gather insights on the following topics:
Recent Unicorn trends
Unicorns in 2022
Future Unicorns
Start-ups to watch out for
Start-up ecosystem outlook by top geographies
by GlobalData