Israel has been commended for its vaccination rollout programme and overall response to Covid-19. The country, with a population of 9.3 million, has administered more vaccines for every 1,000 people than all other countries, with 1,663 doses administered for every 1,000 people as of 21 September. Earlier this year, the Covid-19 transmission rate in Israel was showing sharp declines with the country's vaccination rollout in place. As a result, many of the country's coronavirus restrictions were lifted by early June as new cases fell dramatically and masks were no longer mandatory. Just a few days later, however, masks were reimposed as new infections began to creep upwards.
While Israel was initially riding out the pandemic well, registering fewer than 20 daily confirmed cases in early June, recent months have seen a significant uptick in cases. On 8 September, a record high of more than 22,000 daily confirmed cases was reported, the country's highest number since the start of the pandemic. Understanding the sudden increase in daily confirmed cases in Israel is important, as identifying and addressing potential drivers of this increasing trend will help contain the spread of the virus and avoid a strict fourth lockdown.
The incidence rates in Israel began to decrease after mass vaccinations started and by this March, the country was ready to resume life after Covid-19. These rates have significantly soared in recent months since July, however, and increased at a faster rate early last month. New daily cases in the country reached an all-time high of 22,291 on 25 August, surpassing the January peak of 11,934. But in the last few weeks, according to data compiled by GlobalData, the nation has reported among the highest number of new cases for every million of the population in the world (929 cases for every million of the population) on 15 September. By comparison, the US recorded 548 new cases for every million of the population on this same date. Considering the US is among those nations most affected by the pandemic, Israel's numbers of new daily confirmed cases despite mass vaccination are alarming. Israel is now reporting more than 3,261 new daily confirmed cases, whereas the country was generally observing less than 20 new daily confirmed cases back in early June (as shown in Figure 1).
Part of Israel's success in preventing a Covid-19 surge between March and June was credited to the government's quick action to bring quarantine measures for individuals entering the country, as well as other restrictions. Unlike most other countries, however, the government decided to drop its mask mandate and with the first case of the Delta variant confirmed in July, that decision proved costly. The sharp increase in cases in Israel is likely linked to the emergence of the highly infectious Delta variant, first identified in India. In addition, Israel will likely continue to see an uptick in cases as schools reopened at the start of this month, with children still yet to be vaccinated.
The best course of action now would be for the nation to accelerate efforts to contain the spread of the Delta variant by urging the population to get the booster shot in high-risk patients and increase vaccine uptake in unvaccinated individuals. The country could benefit from imposing further restrictions such as the 'Green Pass' system, which requires citizens as young as three years old to show proof of vaccination or a negative Covid-19 test before entering many indoor spaces. This would tackle any cluster of infections that may come up in the near future. While the country is headed in the right direction, with more than 5.4 million fully vaccinated individuals and more than one million individuals who have received the booster shot according to the Israeli Ministry of Health, it is critical to continue targeted mitigation efforts to further prevent the spread of the Delta variant throughout the country.
Free Report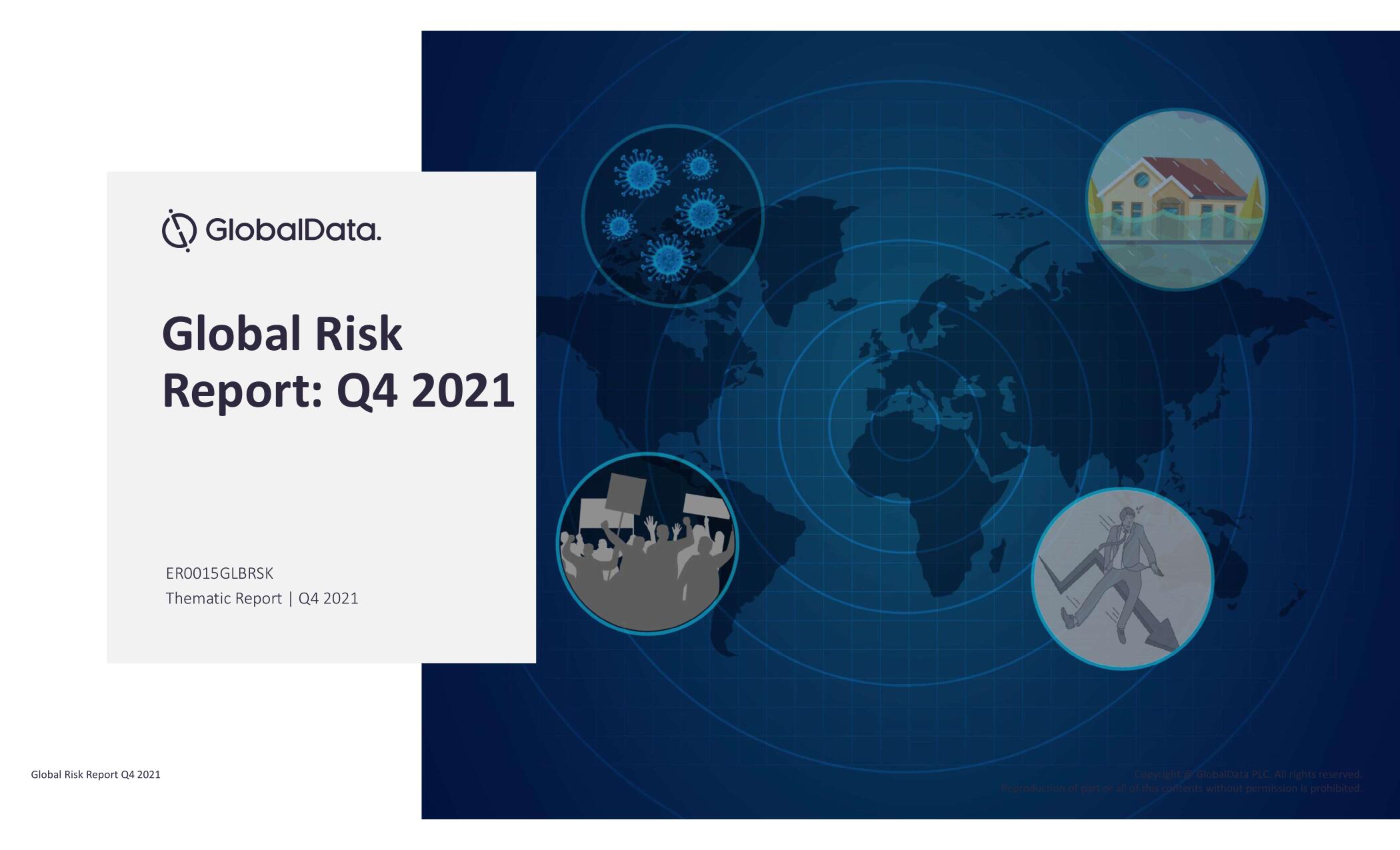 Reshape regional strategies to navigate global uncertainties
The COVID-19 crisis triggered one of the worst peacetime recessions globally. Even as several economies tread the path to recovery, the surge in COVID-19 cases and emergence of new variants, coupled with geopolitical tensions, will continue to cloud the global outlook.
The Global Risk report uses GlobalData's proprietary Country Risk Index to determine the existing and future level of global risk by assessing over 50 key indicators, including: 
Macroeconomic

 

Political

 

Social

Technological

 

Environmental

 

Legal

 
Use our Country Risk Index scores to help you understand future global risk and determine your business strategies, growth plans and investment portfolios.
by GlobalData