Acadia's Nuplazid (pimavanserin) has performed so well in Phase III clinical trial that the trial has been halted early.
Free Case Study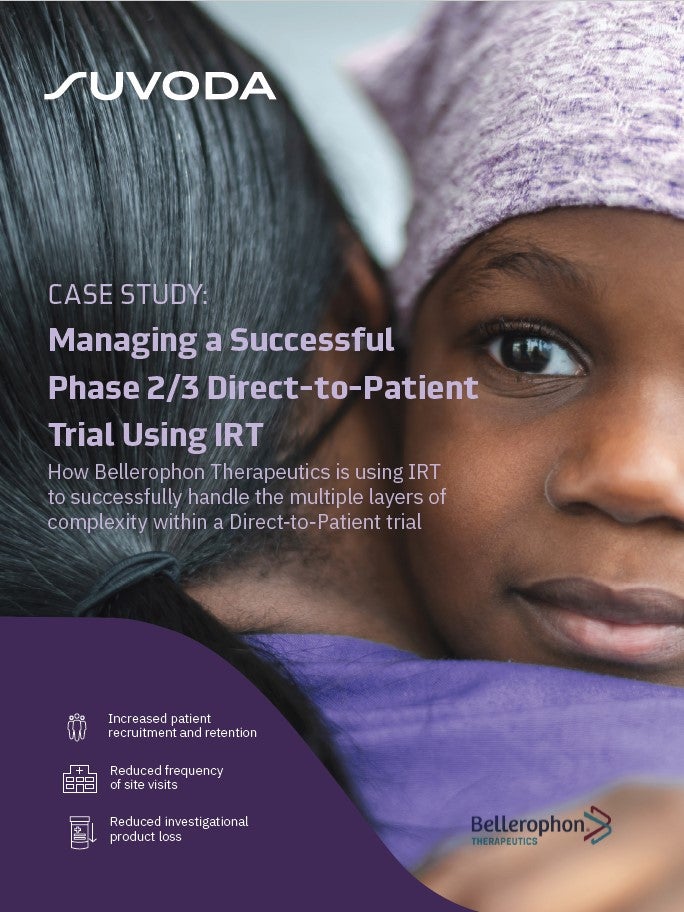 Direct-to-Patient Trials: How IRT Plays an Important Role in Bellerophon's Direct-to-Patient Trials
As the industry strengthens its focus on patient centricity, Direct-to-Patient clinical trials have emerged as a popular trial design that have the potential to increase patient recruitment and retention. IRT plays a crucial role in the success of a Direct-to-Patient trial. Because drug supplies are being managed and shipped from distribution facilities directly to patients' homes, a sponsor must have a high-quality system in place to accurately track the chain of custody, ensure patient-blinding and handle other logistical challenges. What You Will Learn Benefits and challenges associated with the Direct-to-Patient model Bellerophon's top considerations when implementing this trial design How IRT can equip study teams to successfully track chain of custody, ensure patient blinding, and handle logistical challenges
by Suvoda
Nuplazid is being investigated for the treatment of delusions and hallucinations associated with dementia-related psychosis (DRP). Interim results from the trial showed that Nuplazid demonstrated a significantly longer time to relapse of psychosis compared to placebo. Considering the high statistical standards that are set in order to stop a trial before its planned completion based on positive results, this demonstrates Nuplazid's strong efficacy for DRP and should help the drug receive approval.
This was some much needed good news for Acadia, after Nuplazid's failure in a Phase III trial evaluating it as an add-on therapy to antipsychotic treatment for schizophrenia in July. Acadia also faced issues in 2018, when the US Food and Drug Administration (FDA) investigated the safety of Nuplazid, the only approved treatment for Parkinson's disease psychosis, after hundreds of patients died while taking the drug. However, this has now been resolved, as the FDA decided that the risks were consistent with the black-box warning on the drug label.
Acadia has announced that it plans to file with the FDA to expand Nuplazid's indications to DRP in 2020. If it is approved, it would become the first treatment for DRP. While dementia can greatly lower a patient's quality of life, psychosis dramatically adds to the burden of the disease, particularly for caregivers, indicating that there is a great unmet need for treatment.
As such, the FDA granted breakthrough therapy designation to Nuplazid for the treatment of DRP in 2017. This should help with the speed of Nuplazid's approval.
By 2025, GlobalData forecasts total annual revenue of $1.5 billion for Nuplazid.
Free Case Study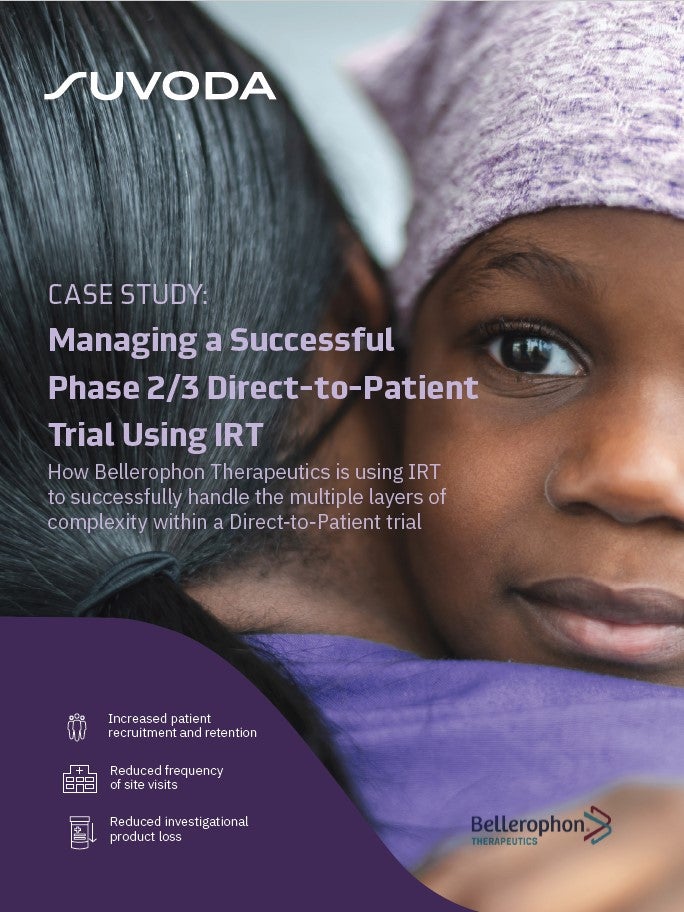 Direct-to-Patient Trials: How IRT Plays an Important Role in Bellerophon's Direct-to-Patient Trials
As the industry strengthens its focus on patient centricity, Direct-to-Patient clinical trials have emerged as a popular trial design that have the potential to increase patient recruitment and retention. IRT plays a crucial role in the success of a Direct-to-Patient trial. Because drug supplies are being managed and shipped from distribution facilities directly to patients' homes, a sponsor must have a high-quality system in place to accurately track the chain of custody, ensure patient-blinding and handle other logistical challenges. What You Will Learn Benefits and challenges associated with the Direct-to-Patient model Bellerophon's top considerations when implementing this trial design How IRT can equip study teams to successfully track chain of custody, ensure patient blinding, and handle logistical challenges
by Suvoda