At the virtual American Academy of Neurology (AAN) conference on 17 to 22 April, Genentech, a Roche subsidiary, presented the most recent guidance from research on considerations of the approved mRNA Covid-19 vaccines, Pfizer/BioNTech's BNT162b2 and Moderna/NIAID's mRNA-1273, in patients with multiple sclerosis (MS) who are receiving disease-modifying treatments (DMTs).
Free Case Study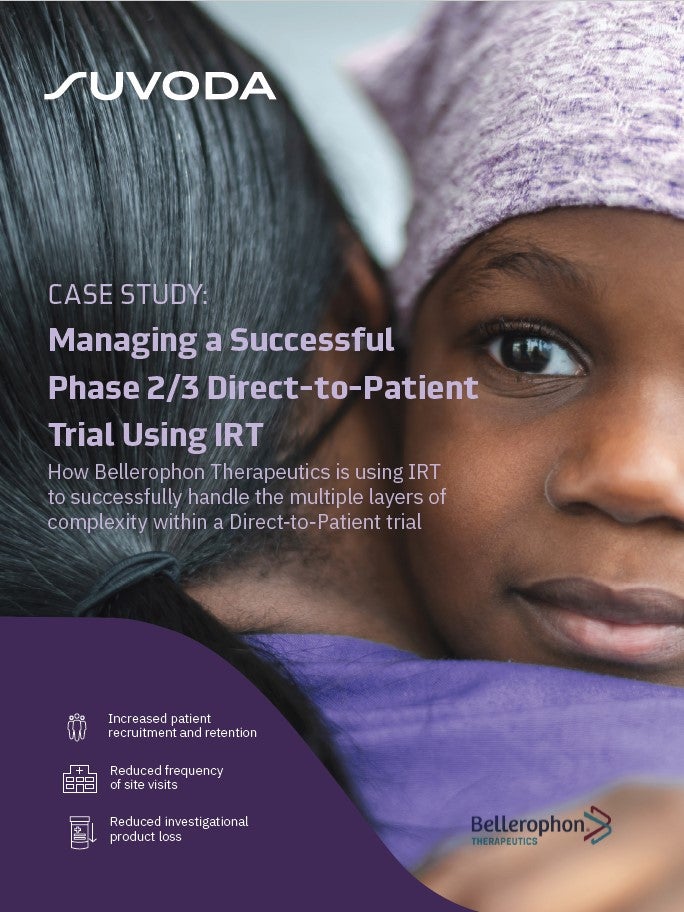 Direct-to-Patient Trials: How IRT Plays an Important Role in Bellerophon's Direct-to-Patient Trials
As the industry strengthens its focus on patient centricity, Direct-to-Patient clinical trials have emerged as a popular trial design that have the potential to increase patient recruitment and retention. IRT plays a crucial role in the success of a Direct-to-Patient trial. Because drug supplies are being managed and shipped from distribution facilities directly to patients' homes, a sponsor must have a high-quality system in place to accurately track the chain of custody, ensure patient-blinding and handle other logistical challenges. What You Will Learn Benefits and challenges associated with the Direct-to-Patient model Bellerophon's top considerations when implementing this trial design How IRT can equip study teams to successfully track chain of custody, ensure patient blinding, and handle logistical challenges
by Suvoda
Most MS patients receive long-term DMTs that aim to slow the progression of disability, decrease the relapse rate and maintain or improve the quality of life. There are now numerous DMTs approved in different forms of MS. However, the ones with the highest relevance to Covid-19 vaccines are those with B-cell-depleting mechanisms of action (MOA) such as Genentech/Roche's Ocrevus (ocrelizumab), Novartis' Kesimpta (ofatumumab), and EMD Serono's Mavenclad (cladribine), as they are likely to attenuate the vaccine-induced antibody responses. This will impact vaccination outcomes, as recent studies have shown that achieving vaccine-induced neutralizing antibodies to the spike protein on the coronavirus is required for effective protection against the Covid-19 infection.
As such, the National MS Society (NMSS) has provided recommendations on the administration of the approved Covid-19 vaccines for MS patients on different types of DMTs, including anti-CD20 monoclonal infusions such as Ocrevus. NMSS suggests that patients should receive the vaccine when offered, as mRNA and inactivated vaccines are generally safe for MS patients. However, the timing between receiving the last dose of the MS treatment and receiving the Covid-19 vaccine requires some level of optimisation to gain maximum benefit from the vaccination.
Patients starting Ocrevus should aim to get the two vaccine doses two to four weeks or more prior to the initiation of their first infusion of Ocrevus while patients who are already taking Ocrevus should try getting the vaccine 12 weeks or more following their last infusion of the drug. Another aspect for patients to consider is allowing spacing of four weeks or more from receiving the Covid-19 vaccine to getting their next dose of Ocrevus. Overall, MS patients are advised to prioritise receiving the Covid-19 vaccine over the MS treatment, if it is not feasible for them to follow those timeframes.
There are no ongoing trials specifically targeting the effect of Covid-19 vaccines on the MS population taking DMTs. However, some previous studies that investigated DMTs against other vaccines were useful in informing the Covid-19 vaccine recommendations. One of these was the VELOCE Phase IIIb clinical trial (NCT02545868), conducted by Genentech/Roche, that evaluated the effect of Ocrevus on the response of MS patients to vaccines. Randomised patients on Ocrevus were divided into two groups, one received a pneumococcal vaccine and the other a seasonal influenza vaccine. Ocrevus was found to mount attenuated humoral response to those vaccines. The group who had the seasonal influenza vaccine still demonstrated an attenuated response. However, they had a potentially protective humoral response. Those findings provided insights that were considered in the context of Covid-19.
With these data supporting the use of similar vaccines in MS patients on Ocrevus and the high risk of infection for the progressive and disabled subsets of MS, it is evident that the potential benefits of vaccination outweigh the risks. But more specific data are required on the protective long-term effects of the Covid-19 vaccines in MS patients in different settings and whether a vaccine booster will be required in future.
Free Case Study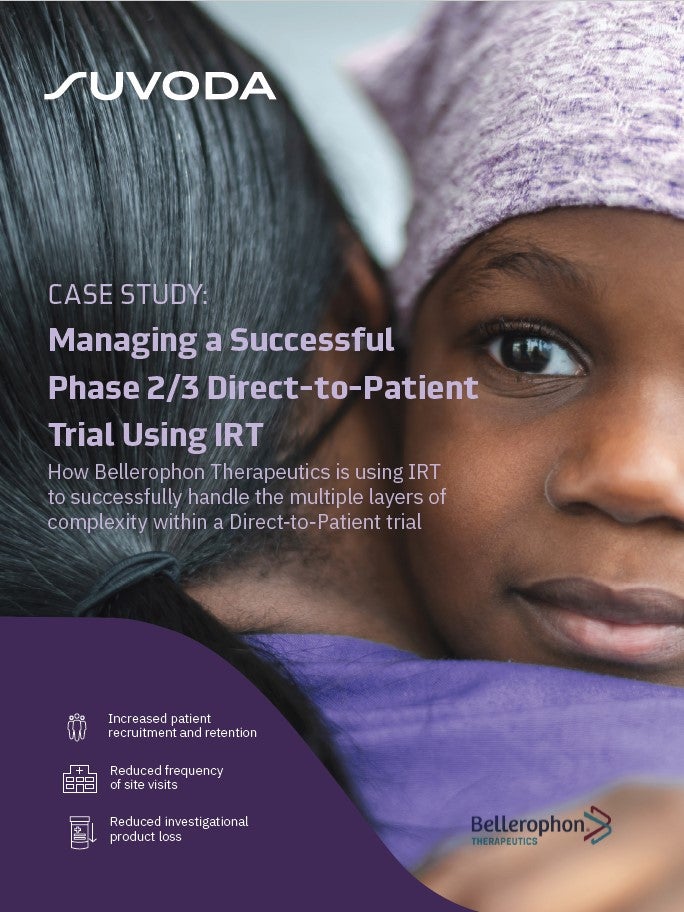 Direct-to-Patient Trials: How IRT Plays an Important Role in Bellerophon's Direct-to-Patient Trials
As the industry strengthens its focus on patient centricity, Direct-to-Patient clinical trials have emerged as a popular trial design that have the potential to increase patient recruitment and retention. IRT plays a crucial role in the success of a Direct-to-Patient trial. Because drug supplies are being managed and shipped from distribution facilities directly to patients' homes, a sponsor must have a high-quality system in place to accurately track the chain of custody, ensure patient-blinding and handle other logistical challenges. What You Will Learn Benefits and challenges associated with the Direct-to-Patient model Bellerophon's top considerations when implementing this trial design How IRT can equip study teams to successfully track chain of custody, ensure patient blinding, and handle logistical challenges
by Suvoda