Myelofibrosis is a rare hematological malignancy with limited therapeutic options and significant unmet clinical need. Current first line therapy options are two Janus kinase (JAK) inhibitors (JAKis), Incyte's Jakavi/Jakafi (ruxolitinib) and Impact Biomedicine's Inrebic (fedratinib). Jakafi has dominated the myelofibrosis market since its launch in 2011 and has seen lucrative financial returns, achieving blockbuster status. However, Jakafi is not a curative agent. Since patients often discontinue the treatment and experience exacerbated anemia, clinicians prescribe additional lines of therapy. Several pipeline JAKis have entered Phase III trials, seeking to expand the lines of therapy by targeting Jakafi-refractory patients, capitalizing on a currently underserved patient population.
Free Whitepaper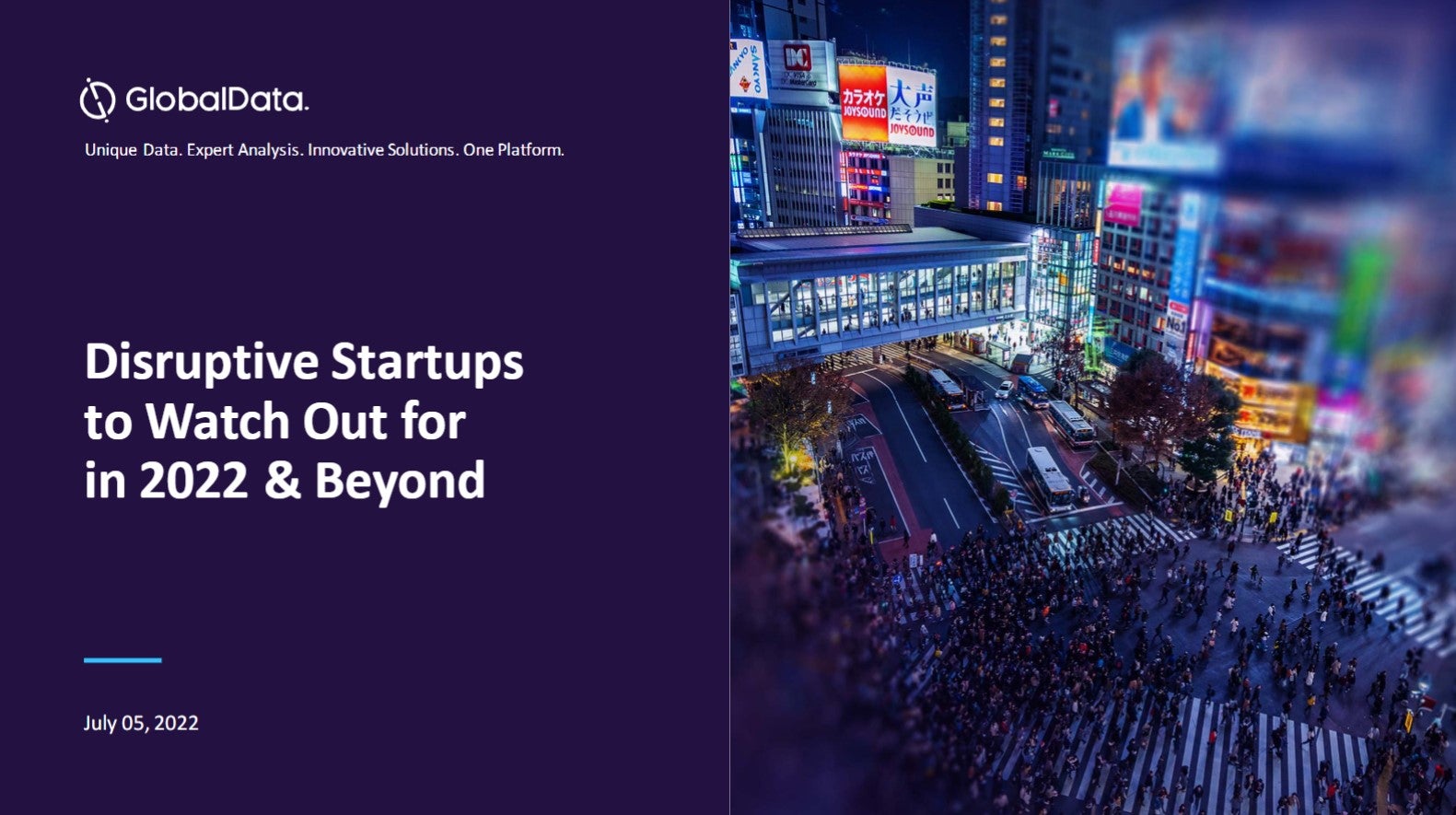 Disruptive start-ups to watch out for
2021 was a record-breaking year, with more businesses breaking into the billion-dollar club. Many start-ups have achieved or retained the unicorn status by the end of the year to reflect nearly a fivefold growth from that in 2020. This boom can be linked to a financing frenzy spurred by the quick adoption of technology and innovative solutions by start-ups gaining traction in response to the pandemic. However, the start-up ecosystem is now facing turbulent times for fundraising as investors seek long-term business strategies, valuations, and a route to profitability amid uncertain market circumstances. Nevertheless, 2022 has the potential to carry forward the momentum with multiple entities having a fair chance of being in the right place when aided by the right technologies. GlobalData leverages the power of alternative data to examine the health of start-ups across multiple dimensions including the quality of their innovations, market presence, and the funding they can attract. This helps our clients to analyze the disruptive potential of start-ups for early alliances, investments, and acquisition prospects to develop future-proof strategic roadmaps for a competitive advantage. Read our report and gather insights on the following topics:
Recent Unicorn trends
Unicorns in 2022
Future Unicorns
Start-ups to watch out for
Start-up ecosystem outlook by top geographies
by GlobalData
Notably, topline data have recently been released from the randomized, double-blind, active control Phase III MOMENTUM study comparing the selective JAK1, JAK2 and ACVR1 inhibitor, Sierra Oncology's momelotinib, versus the anti-anemia molecule danazol. In Jakafi-refractory patients, momelotinib achieved all prespecified primary and secondary endpoints. A total of 25% (n=130) of patients experienced a total symptom score (TSS) reduction of ≥50% on momelotinib, demonstrating clear superiority to danazol (TSS reduction ≥50% in 9% of patients). Momelotinib was also superior in splenic response rate (SRR) compared to danazol (23% versus 3%) and demonstrated promising safety data with 54% of patients experiencing grade 3 or higher toxicities, compared to 65% on danazol.
Jakafi is expected to retain the highest market share due to its first-to-market advantage and well-established efficacy and safety data. However, following these topline results, momelotinib is well positioned to seek FDA approval and GlobalData expects the molecule to capture significant market share due to the dual effect of providing symptomatic-relief non-inferior to conventional JAKis, while reducing anemia, therefore providing a strong prescribing rationale. However, momelotinib falls short in TSS reduction, which is inferior to Jakafi. In the Phase III SIMPLIFY 1 trial, Jakafi demonstrated a TSS reduction ≥50% in 42.2% of patients, compared to only 28.4% of patients treated with momelotinib. Considering this, momelotinib will likely be constrained to the second line following Jakafi failure, which will cap momelotinib's market share depending on the flow of patients failing Jakafi.
Significant research and development activity has arisen thanks to improvements in the understanding of the basic biology of myelofibrosis.  As a result, a burgeoning pipeline of novel agents are entering late phase clinical development. According to GlobalData's Pharma Intelligence Center, 78 Phase II–III trials are ongoing in the eight major pharmaceutical markets (8MM) (US, France, Germany, Italy, Spain, UK, China and Japan), with several other agents expected to obtain regulatory approval later this year. GlobalData's analyst consensus data forecasts sales from momelotinib to exceed $350 million by 2027, easily surpassing its acquisition cost when Sierra Oncology bought the rights to momelotinib for $198 million from Gilead in August 2018.
Free Whitepaper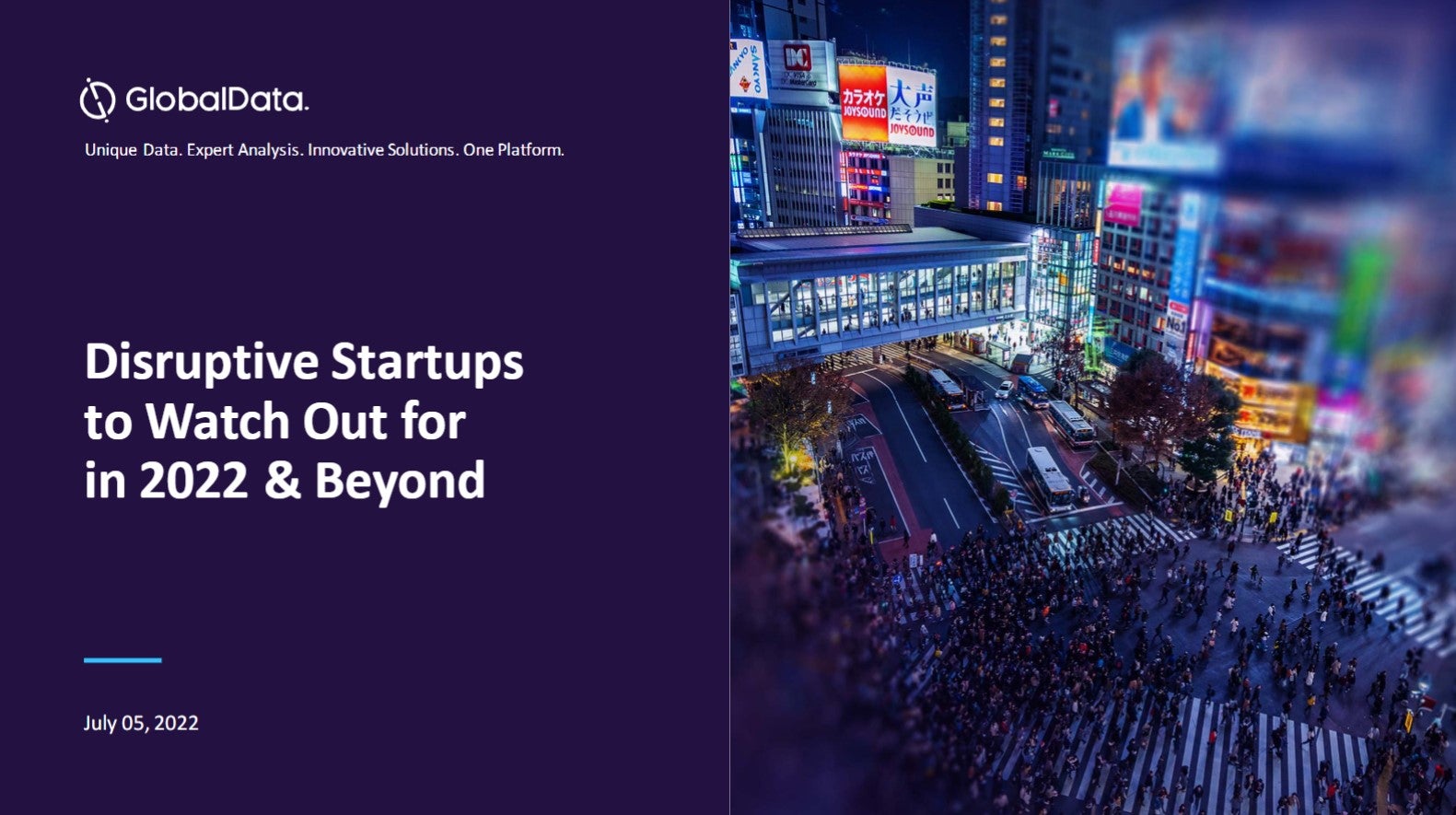 Disruptive start-ups to watch out for
2021 was a record-breaking year, with more businesses breaking into the billion-dollar club. Many start-ups have achieved or retained the unicorn status by the end of the year to reflect nearly a fivefold growth from that in 2020. This boom can be linked to a financing frenzy spurred by the quick adoption of technology and innovative solutions by start-ups gaining traction in response to the pandemic. However, the start-up ecosystem is now facing turbulent times for fundraising as investors seek long-term business strategies, valuations, and a route to profitability amid uncertain market circumstances. Nevertheless, 2022 has the potential to carry forward the momentum with multiple entities having a fair chance of being in the right place when aided by the right technologies. GlobalData leverages the power of alternative data to examine the health of start-ups across multiple dimensions including the quality of their innovations, market presence, and the funding they can attract. This helps our clients to analyze the disruptive potential of start-ups for early alliances, investments, and acquisition prospects to develop future-proof strategic roadmaps for a competitive advantage. Read our report and gather insights on the following topics:
Recent Unicorn trends
Unicorns in 2022
Future Unicorns
Start-ups to watch out for
Start-up ecosystem outlook by top geographies
by GlobalData