From early March 2020, around 1,000 organisations supporting clinical trials as a sponsor, collaborator or contract research organisation publicly announced disruptions to planned and ongoing clinical trials in their press releases, Securities and Exchange Commission filings and clinical trial registries, as well as on social media. Companies had to delay the initiation of planned trials or withdraw them completely, suspend enrolment in ongoing trials or terminate those trials altogether. GlobalData has dynamically tracked these disrupted trials and organisations, along with trials that have resumed activity since disruption.
Free Whitepaper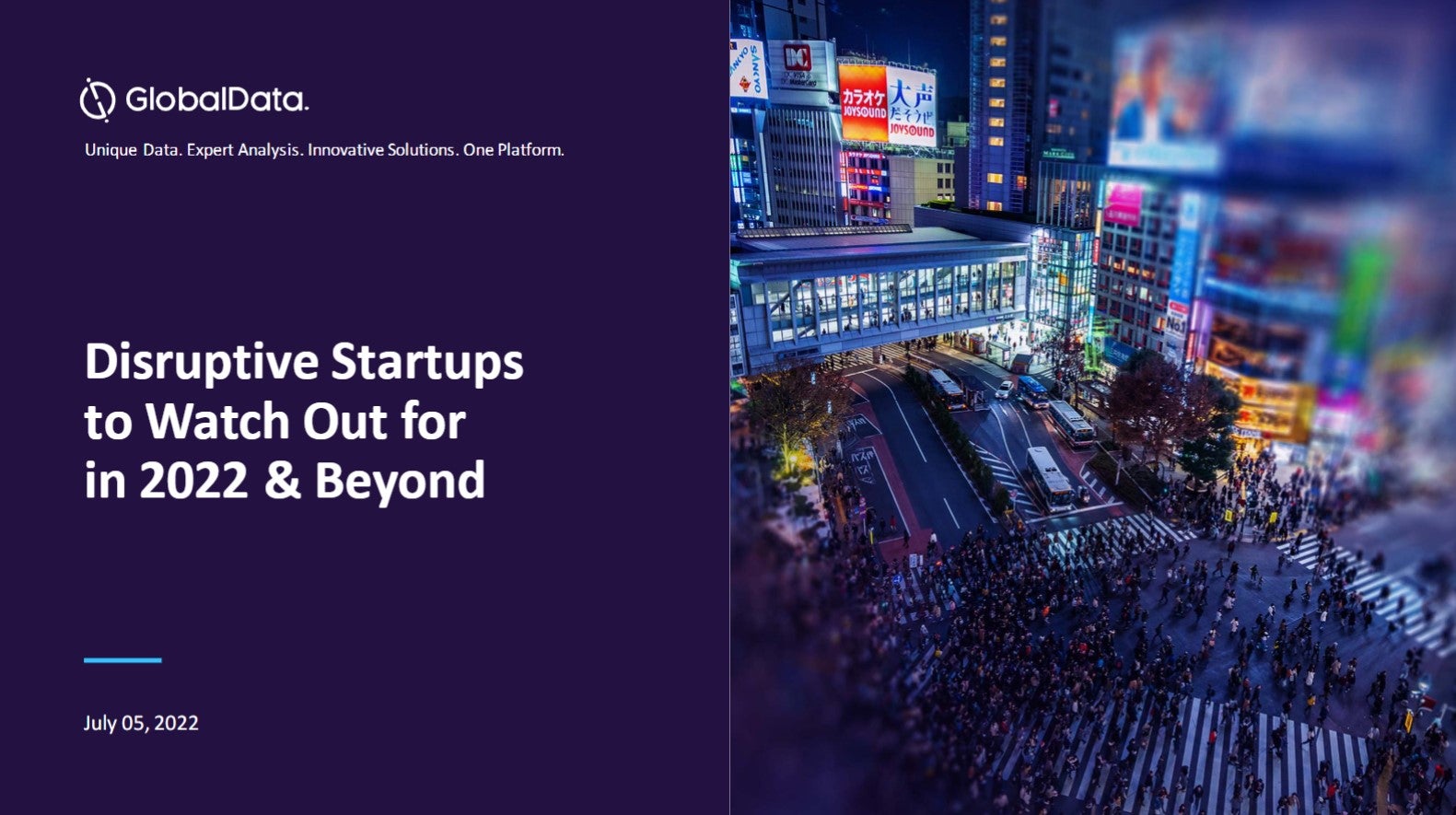 Disruptive start-ups to watch out for
2021 was a record-breaking year, with more businesses breaking into the billion-dollar club. Many start-ups have achieved or retained the unicorn status by the end of the year to reflect nearly a fivefold growth from that in 2020. This boom can be linked to a financing frenzy spurred by the quick adoption of technology and innovative solutions by start-ups gaining traction in response to the pandemic. However, the start-up ecosystem is now facing turbulent times for fundraising as investors seek long-term business strategies, valuations, and a route to profitability amid uncertain market circumstances. Nevertheless, 2022 has the potential to carry forward the momentum with multiple entities having a fair chance of being in the right place when aided by the right technologies. GlobalData leverages the power of alternative data to examine the health of start-ups across multiple dimensions including the quality of their innovations, market presence, and the funding they can attract. This helps our clients to analyze the disruptive potential of start-ups for early alliances, investments, and acquisition prospects to develop future-proof strategic roadmaps for a competitive advantage. Read our report and gather insights on the following topics:
Recent Unicorn trends
Unicorns in 2022
Future Unicorns
Start-ups to watch out for
Start-up ecosystem outlook by top geographies
by GlobalData
In June 2020, the number of total disrupted trials started falling slowly, as shown in Figure 1, but this levelled off in October 2020. The majority of current trial disruptions are in trials impacted by slow enrolment, which continue to increase this year. Trials impacted by enrolment suspension and delayed initiation maintain a slight downward trajectory. This suggests trials that were planned before being delayed, or that had initiated enrolment with chosen sites and investigators but were then suspended due to Covid-19, are having more success resuming.
Many hospitals that serve as trial sites were inundated with Covid-19 patients and may still not be available due to the emergence of the new Covid-19 variant, Omicron, which is more contagious and has caused spikes in confirmed cases in some countries. Likewise, many investigators may have been reassigned to Covid-19 drug discovery trials or treating Covid-19 patients, while the activation of sites for non-Covid-19 trials has, in some cases, been deprioritised. As the number of trials that have been impacted by slow enrolment continues to increase, this continues to be an issue. There is also a high risk to subjects in a clinical trial who have a serious chronic or acute condition that affects their immune system, giving them a greater chance of contracting Covid-19 and making them unwilling to enrol in a clinical trial.
Free Whitepaper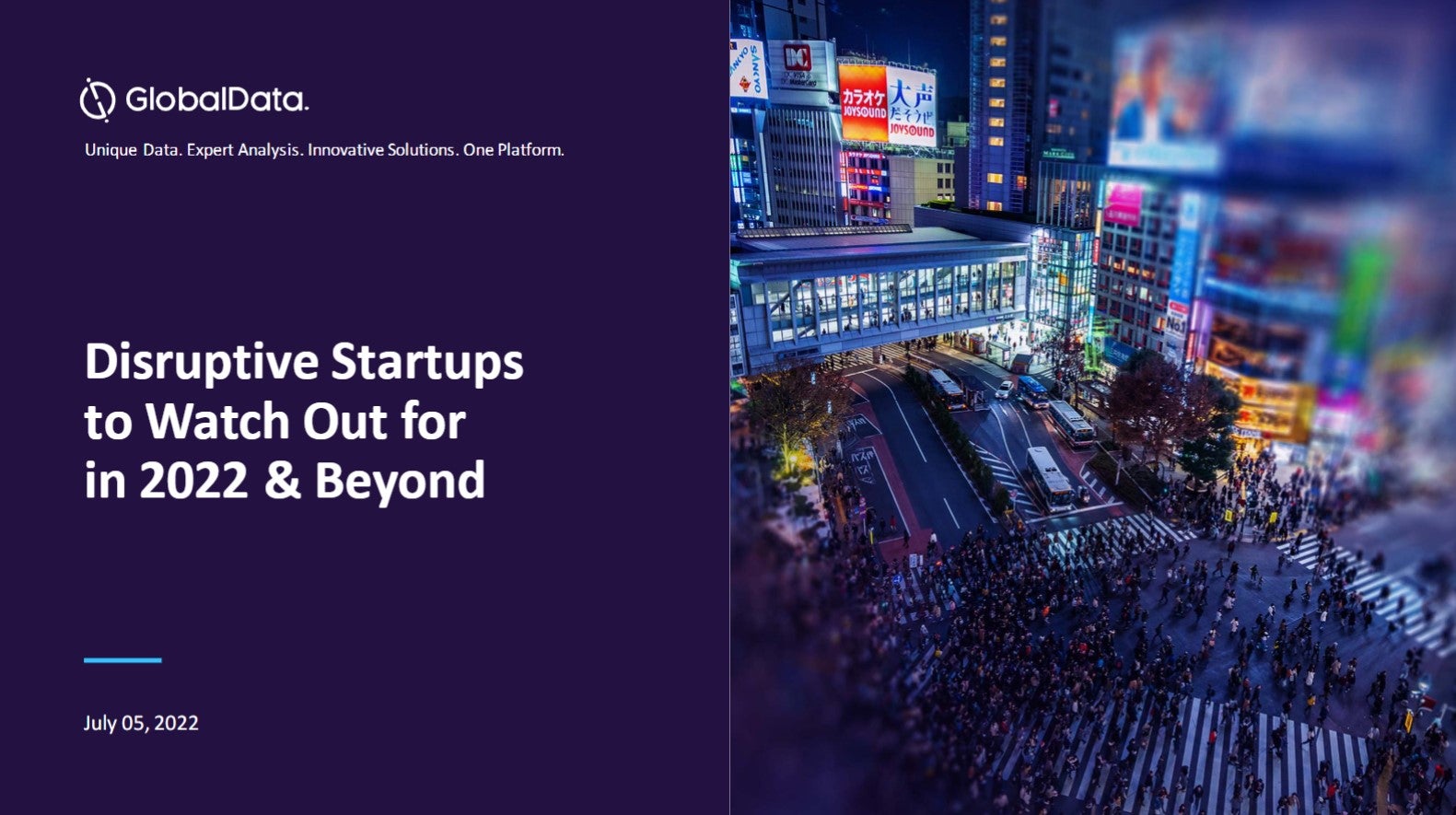 Disruptive start-ups to watch out for
2021 was a record-breaking year, with more businesses breaking into the billion-dollar club. Many start-ups have achieved or retained the unicorn status by the end of the year to reflect nearly a fivefold growth from that in 2020. This boom can be linked to a financing frenzy spurred by the quick adoption of technology and innovative solutions by start-ups gaining traction in response to the pandemic. However, the start-up ecosystem is now facing turbulent times for fundraising as investors seek long-term business strategies, valuations, and a route to profitability amid uncertain market circumstances. Nevertheless, 2022 has the potential to carry forward the momentum with multiple entities having a fair chance of being in the right place when aided by the right technologies. GlobalData leverages the power of alternative data to examine the health of start-ups across multiple dimensions including the quality of their innovations, market presence, and the funding they can attract. This helps our clients to analyze the disruptive potential of start-ups for early alliances, investments, and acquisition prospects to develop future-proof strategic roadmaps for a competitive advantage. Read our report and gather insights on the following topics:
Recent Unicorn trends
Unicorns in 2022
Future Unicorns
Start-ups to watch out for
Start-up ecosystem outlook by top geographies
by GlobalData