Uruguay has been commended for its maintained success during the Covid-19 pandemic, but the country was recently hit by its first wave of cases. The surge in infections that has occurred in this past month has plunged the nation into imminent crisis.
With a population of 3.5 million, Uruguay almost seemed to be unaffected by Covid-19 last year when the World Health Organisation (WHO) declared it a pandemic. The nation was riding out the pandemic well, registering fewer than 200 total confirmed deaths by the end of the year. But current infection rates in the country have increased significantly and as of 18 May, there have been more than 3,520 total confirmed deaths. Understanding the sudden increase in deaths and total daily confirmed cases in Uruguay is important, and investigating this trend could allow pressure on the nation's health system to be eased.
Contagion rates in Uruguay began to slowly increase in November, significantly grew starting in March, and increased more quickly last month. In the last few weeks, the small South American nation's Covid-19 death rate of 17.11 per million population was one of the highest in the world, according to data compiled by GlobalData. The country also reported the highest number of new cases per million population globally (958 cases per million population) on May 16. This stands in contrast to the US, which reported 132 new daily cases per million population last week. Considering the fact that the US has been one of the worst-hit nations, Uruguay's numbers are alarming.
Uruguay is now reporting more than 3,000 new daily confirmed cases, whereas the country was generally observing fewer than 900 new daily confirmed cases in February (see Figure 1). This increase has caused a massive strain on the country's healthcare system, with up to 70% of intensive care unit beds being occupied, according to the Uruguayan Society of Intensive Care Medicine. More than half of the occupied beds are attributed to Covid-19 patients.
Part of Uruguay's success in preventing a Covid-19 surge last year was credited to the government's quick action to temporarily close the border to Brazil and to close shopping malls and schools. Unlike the majority of other countries, however, Uruguay never imposed a nationwide lockdown. In September, headlines in medical journals stated that Uruguay was 'winning against Covid-19'. This may have helped foster a sense of complacency.
Many experts link the sharp increase in cases in Uruguay to the P1 virus variant, which was previously detected in Brazil. Early research conducted by Public Health Institute Fiocruz investigated variants circulating in Brazil and observed mutations in the spike region of the virus, allowing it to enter and infect cells. Other studies reported that the P1 variant is 2.5 times more contagious than the original severe acute respiratory syndrome coronavirus 2 (SARS-CoV-2) strain, and far more resistant to antibodies. The P1 variant, along with the government's reluctance in imposing a full lockdown, likely contributed to the high Covid-19 incidence and mortality rates being observed now.
Without national lockdown measures, a successful vaccine campaign would be Uruguay's means to end the pandemic. In the first week of March, the Sinocac vaccine was rolled out to key workers in the country. In the second week of March, older adults and elderly adults residing in care homes were vaccinated with the Pfizer vaccine. Uruguay is well ahead of others in Covid-19 vaccines, with more than half of the population having been administered at least one dose this month.
The best course of action now would be for Uruguay to urge the population to stay home where possible and to consult the scientific group, which advises the government on Covid-19-related decisions, and accept its suggestions of halting sports events, closing bars and restaurants and imposing stricter restrictions.
Free Report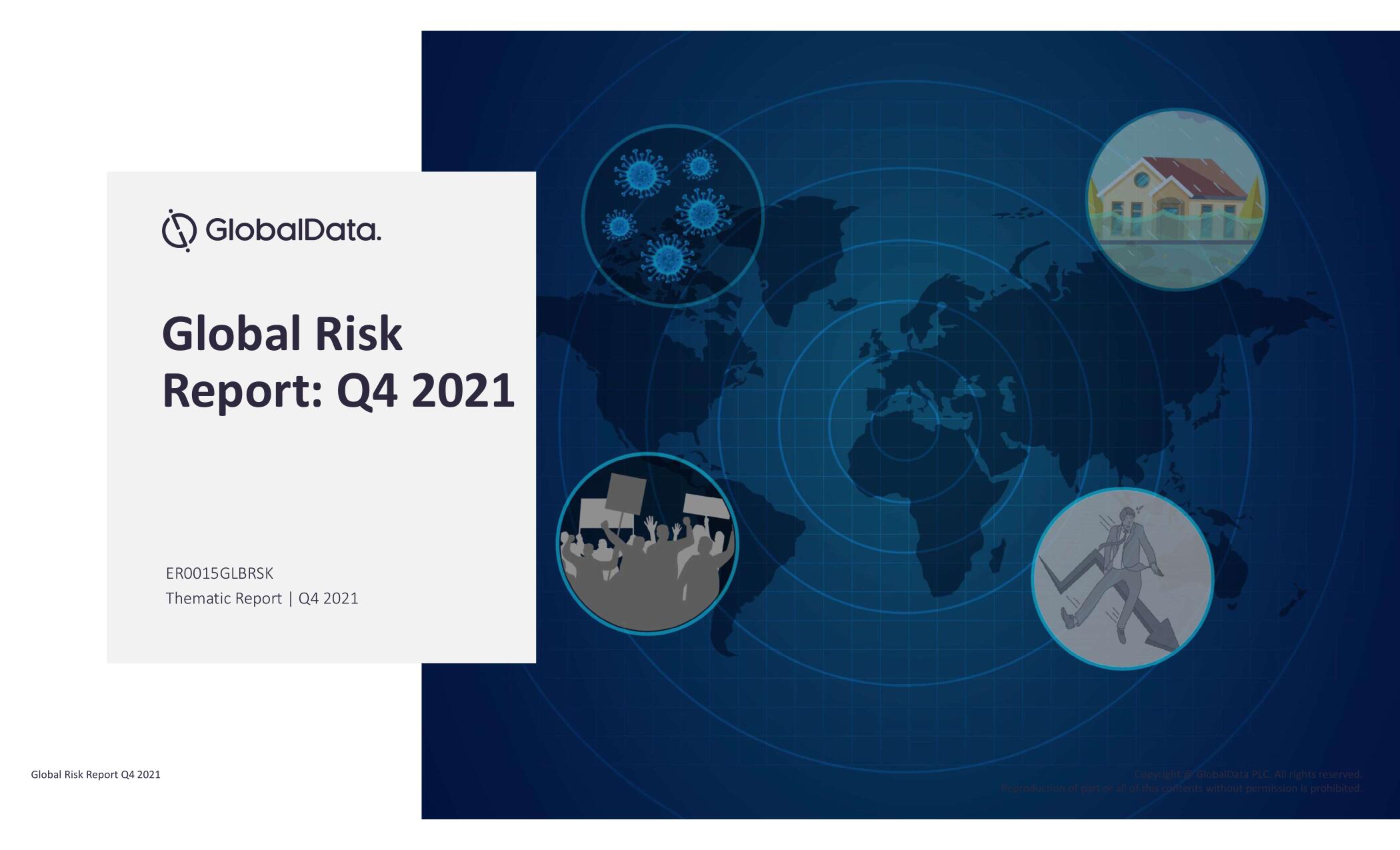 Reshape regional strategies to navigate global uncertainties
The COVID-19 crisis triggered one of the worst peacetime recessions globally. Even as several economies tread the path to recovery, the surge in COVID-19 cases and emergence of new variants, coupled with geopolitical tensions, will continue to cloud the global outlook.
The Global Risk report uses GlobalData's proprietary Country Risk Index to determine the existing and future level of global risk by assessing over 50 key indicators, including: 
Macroeconomic

 

Political

 

Social

Technological

 

Environmental

 

Legal

 
Use our Country Risk Index scores to help you understand future global risk and determine your business strategies, growth plans and investment portfolios.
by GlobalData