On 15 March, Newron Pharmaceuticals (NWRN) and its partner Zambon announced an agreement to initiate a global pivotal study to evaluate the efficacy of Xadago (safinamide) in patients with Parkinson's disease levodopa-induced dyskinesia (PD-LID).
Free Whitepaper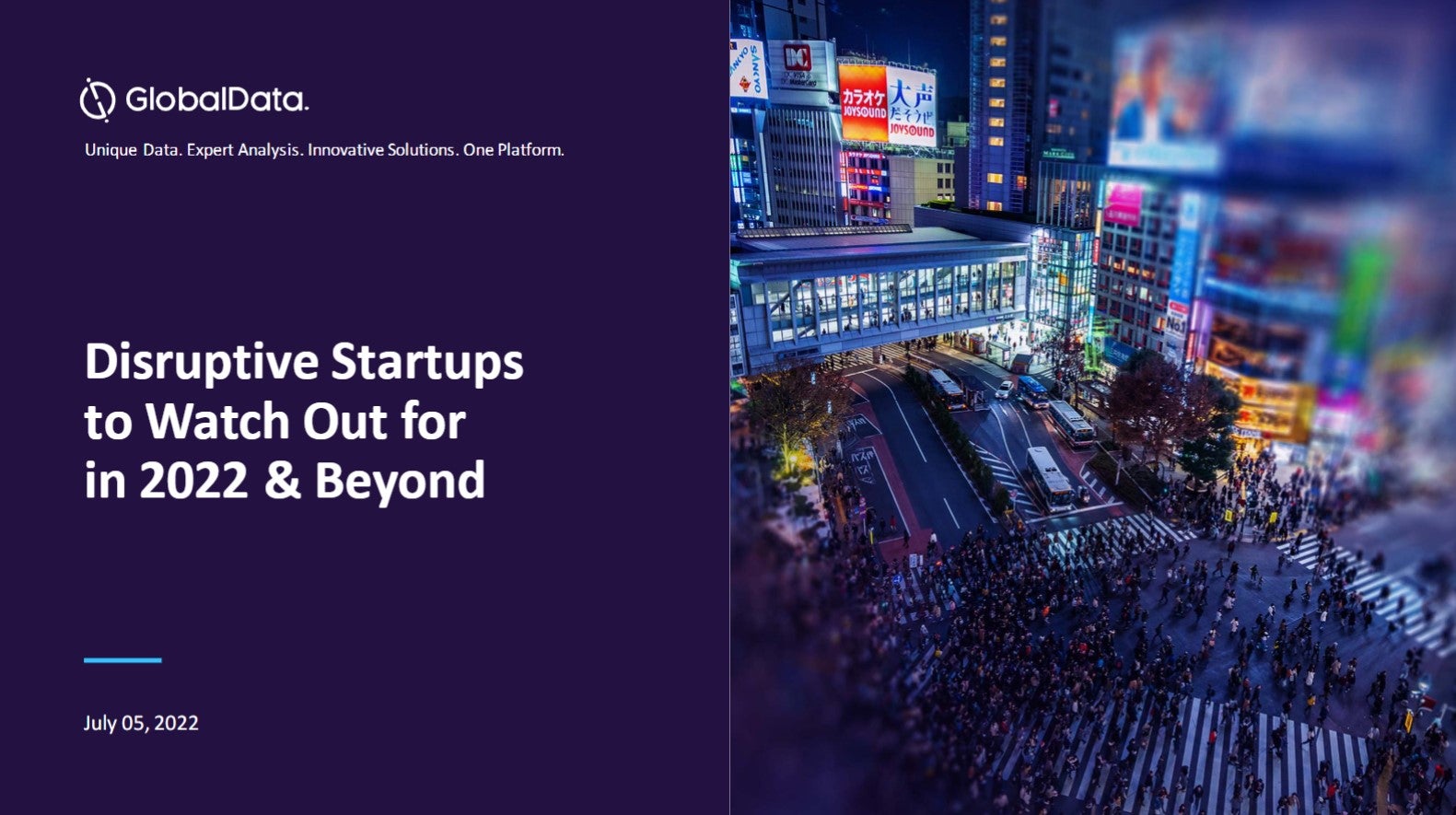 Disruptive start-ups to watch out for
2021 was a record-breaking year, with more businesses breaking into the billion-dollar club. Many start-ups have achieved or retained the unicorn status by the end of the year to reflect nearly a fivefold growth from that in 2020. This boom can be linked to a financing frenzy spurred by the quick adoption of technology and innovative solutions by start-ups gaining traction in response to the pandemic. However, the start-up ecosystem is now facing turbulent times for fundraising as investors seek long-term business strategies, valuations, and a route to profitability amid uncertain market circumstances. Nevertheless, 2022 has the potential to carry forward the momentum with multiple entities having a fair chance of being in the right place when aided by the right technologies. GlobalData leverages the power of alternative data to examine the health of start-ups across multiple dimensions including the quality of their innovations, market presence, and the funding they can attract. This helps our clients to analyze the disruptive potential of start-ups for early alliances, investments, and acquisition prospects to develop future-proof strategic roadmaps for a competitive advantage. Read our report and gather insights on the following topics:
Recent Unicorn trends
Unicorns in 2022
Future Unicorns
Start-ups to watch out for
Start-up ecosystem outlook by top geographies
by GlobalData
Xadago, an oral MAO-B inhibitor, is currently approved in most key markets in the US, Europe and Asia as an add-on treatment for PD 'off' episodes (worsening of the motor functions between levodopa doses). GlobalData expects that by H2 2023, Xadago could receive US Food and Drug Administration (FDA) approval to expand its label with a second indication in PD-LID if the trial provided positive topline results.
The planned double-blind, placebo-controlled study will be conducted in multiple centres in the US, Europe and Japan for a treatment duration of two years, enrolling over 200 patients. This label extension will boost Xadago's peak sales and strengthen its competitive advantage in this market. Furthermore, the potential label extension will likely grant Xadago an additional three to five years of patent protection, meaning that its patent expiration will not be until at least 2029.
PD-LID patients suffer abnormality or impairment of voluntary movement, which is a typical complication seen in moderate-advanced PD patients who are on levodopa combination therapy. According to key opinion leaders (KOLs) interviewed by GlobalData, as many as one-third of PD patients experience PD-LID and almost all of them will eventually have 'off' periods. It remains one of the major unmet needs in PD. Adamas' Gocovri (extended-release amantadine) is currently the only drug approved for treating PD-LID in the US. Given such limited treatment options, PD-LID is considered an orphan indication within PD. This presents a lucrative opportunity for pharmaceutical companies to launch drugs with more benefits, including reduced clinical development costs and additional marketing exclusivity granted by the FDA.
Gocovri is believed to reduce excessive glutamate activity that is involved in PD-LID. It recently received a label extension in 'off' episodes last month and remains protected from generic erosion under its patency until March 2030. Therefore, if Xadago receives a second indication approval, it will be a strong competitor to Gocovri. Both drugs are oral formulations taken once daily, which have been in the US market since 2017. Thus, they have comparable tolerability profiles. However, it seems unlikely that there will be any head-to-head studies comparing their efficacy as their mechanism of action is completely different.
That said, Xadago boasts a lower annual cost of therapy in the US, which is around $10,109 for each patient compared to $31,135 for Gocovri. Xadago currently has a broader pool of PD patients with fluctuating symptoms and 'off' episodes compared to Gocovri, which until last month was only approved in PD-LID, a less common complication. As such, GlobalData estimates that Xadago will generate $246m in sales by 2029 in the seven major markets (7MM), namely the US, France, Germany, Spain, Italy, the UK and Japan, whereas Gocovri sales are forecast to reach $285m by 2029 in the US alone.
Effective treatments for PD-LID and 'off' episodes remain an ongoing challenge in PD treatment. Several companies need to explore alternative strategies to address this unmet need in the PD pipeline.
Free Whitepaper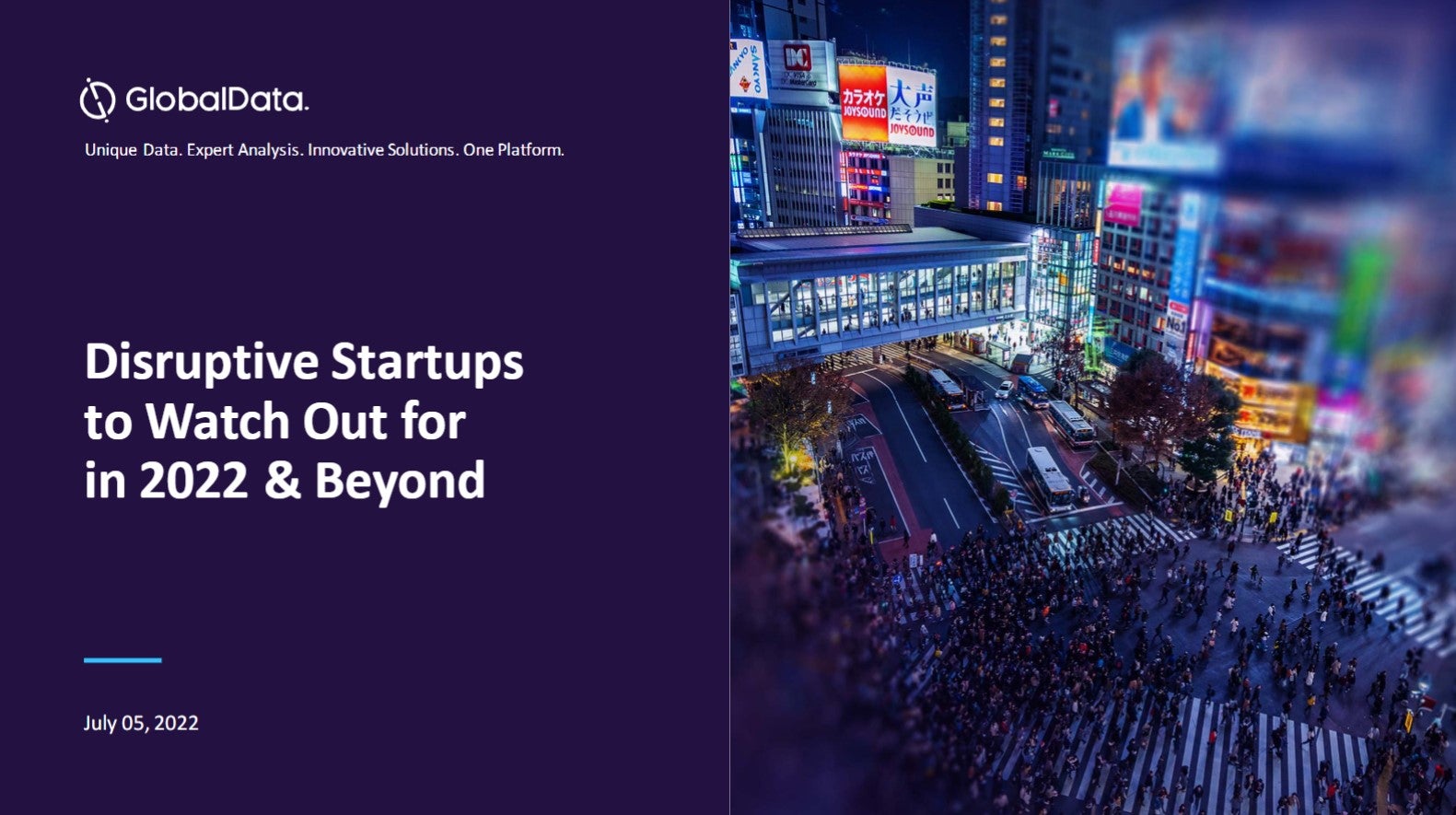 Disruptive start-ups to watch out for
2021 was a record-breaking year, with more businesses breaking into the billion-dollar club. Many start-ups have achieved or retained the unicorn status by the end of the year to reflect nearly a fivefold growth from that in 2020. This boom can be linked to a financing frenzy spurred by the quick adoption of technology and innovative solutions by start-ups gaining traction in response to the pandemic. However, the start-up ecosystem is now facing turbulent times for fundraising as investors seek long-term business strategies, valuations, and a route to profitability amid uncertain market circumstances. Nevertheless, 2022 has the potential to carry forward the momentum with multiple entities having a fair chance of being in the right place when aided by the right technologies. GlobalData leverages the power of alternative data to examine the health of start-ups across multiple dimensions including the quality of their innovations, market presence, and the funding they can attract. This helps our clients to analyze the disruptive potential of start-ups for early alliances, investments, and acquisition prospects to develop future-proof strategic roadmaps for a competitive advantage. Read our report and gather insights on the following topics:
Recent Unicorn trends
Unicorns in 2022
Future Unicorns
Start-ups to watch out for
Start-up ecosystem outlook by top geographies
by GlobalData