Since the Covid-19 pandemic began, the peak in the total number of clinical trials for Covid-19 was seen in the month of April 2020. Since this, there has been a steady decrease in new clinical trial investigations, except for the months of December 2020 and March 2021. As companies and organisations continue to test both vaccines and therapeutics, the total number for each are showing different trends.
Free Case Study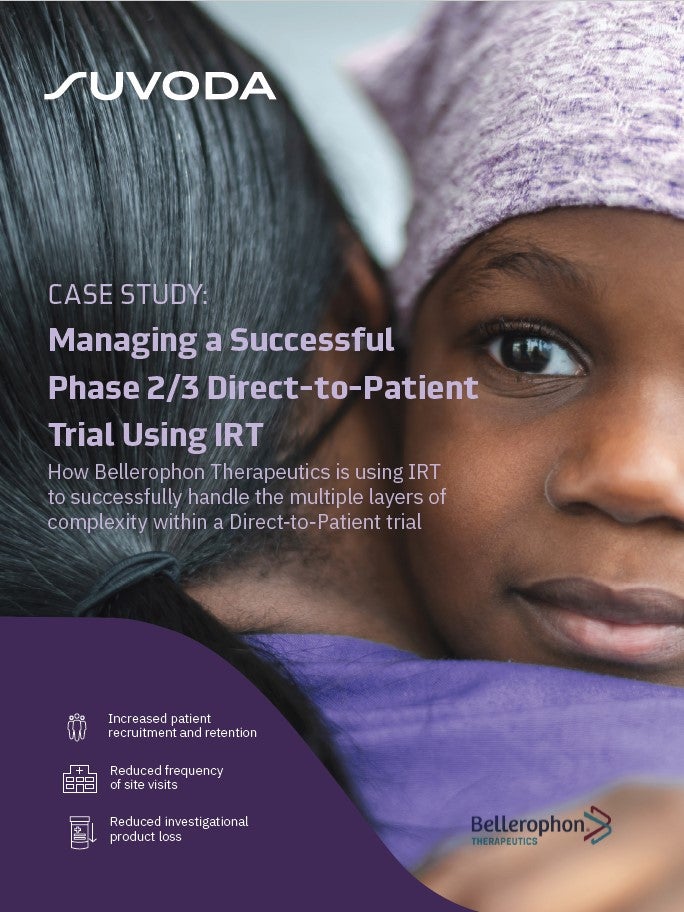 Direct-to-Patient Trials: How IRT Plays an Important Role in Bellerophon's Direct-to-Patient Trials
As the industry strengthens its focus on patient centricity, Direct-to-Patient clinical trials have emerged as a popular trial design that have the potential to increase patient recruitment and retention. IRT plays a crucial role in the success of a Direct-to-Patient trial. Because drug supplies are being managed and shipped from distribution facilities directly to patients' homes, a sponsor must have a high-quality system in place to accurately track the chain of custody, ensure patient-blinding and handle other logistical challenges. What You Will Learn Benefits and challenges associated with the Direct-to-Patient model Bellerophon's top considerations when implementing this trial design How IRT can equip study teams to successfully track chain of custody, ensure patient blinding, and handle logistical challenges
by Suvoda
Covid-19 clinical trials using vaccines continue to increase, with the number of clinical trials peaking in the month of March 2021 with 89 trials. December 2020 saw the second most clinical trials. The third quarter of 2020 saw the most for any quarter from Q1 2020 to Q1 2021 (Figure 1). Although several vaccines are available now in various countries, there has been an increase in trials lately due to these same approved vaccines testing against new variants of the virus.
On the other hand, Covid-19 clinical trials using therapeutics continue to decrease. This may be due to the increase in the availability of vaccines and the negative data in clinical trials from some therapeutics, such as hydroxychloroquine. The number of clinical trials peaked in April 2020, with 445 clinical trials. February 2021 saw the least number of clinical trials since the beginning of the pandemic with only 80 trials, while the first quarter of 2021 also saw a decrease compared to the same time in 2020 (Figure 2).
Free Case Study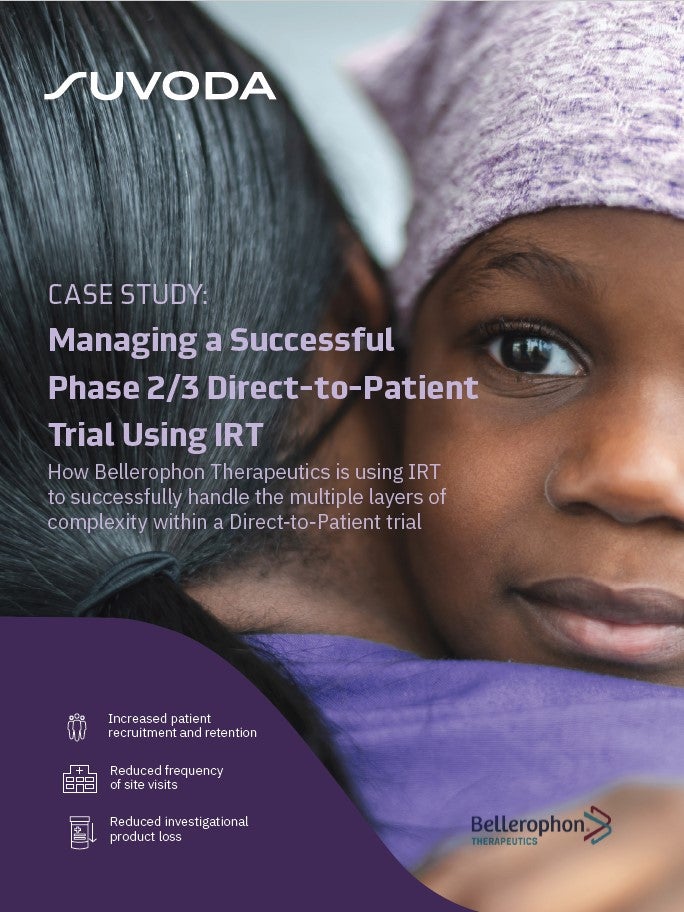 Direct-to-Patient Trials: How IRT Plays an Important Role in Bellerophon's Direct-to-Patient Trials
As the industry strengthens its focus on patient centricity, Direct-to-Patient clinical trials have emerged as a popular trial design that have the potential to increase patient recruitment and retention. IRT plays a crucial role in the success of a Direct-to-Patient trial. Because drug supplies are being managed and shipped from distribution facilities directly to patients' homes, a sponsor must have a high-quality system in place to accurately track the chain of custody, ensure patient-blinding and handle other logistical challenges. What You Will Learn Benefits and challenges associated with the Direct-to-Patient model Bellerophon's top considerations when implementing this trial design How IRT can equip study teams to successfully track chain of custody, ensure patient blinding, and handle logistical challenges
by Suvoda