GlobalData analysts have identified 18 emerging immune checkpoint targets that are currently in clinical development. When looking at four solid tumors—bladder cancer, breast cancer, cervical cancer, and colorectal cancer (CRC)—the analysis of Phase I/II to Phase III trials reveals a large majority of emerging immune checkpoint targets being explored in combination.
Free Case Study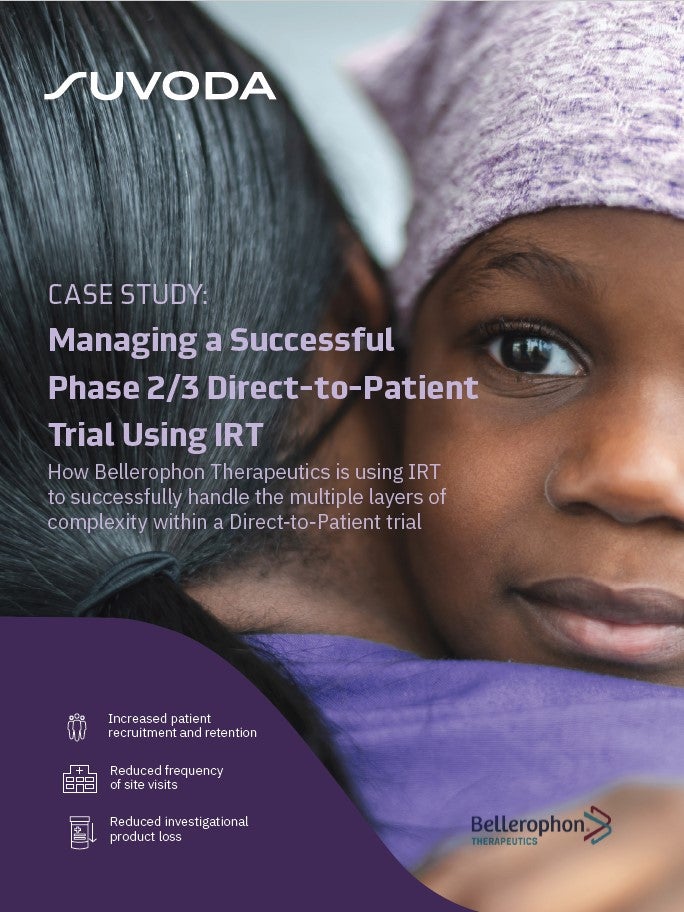 Direct-to-Patient Trials: How IRT Plays an Important Role in Bellerophon's Direct-to-Patient Trials
As the industry strengthens its focus on patient centricity, Direct-to-Patient clinical trials have emerged as a popular trial design that have the potential to increase patient recruitment and retention. IRT plays a crucial role in the success of a Direct-to-Patient trial. Because drug supplies are being managed and shipped from distribution facilities directly to patients' homes, a sponsor must have a high-quality system in place to accurately track the chain of custody, ensure patient-blinding and handle other logistical challenges. What You Will Learn Benefits and challenges associated with the Direct-to-Patient model Bellerophon's top considerations when implementing this trial design How IRT can equip study teams to successfully track chain of custody, ensure patient blinding, and handle logistical challenges
by Suvoda
In the figure above, the number of clinical trials exploring immune checkpoint targets for these four indications are presented. Breast cancer and CRC show the highest number of trials, with nine and 10 trials, respectively. In these two solid tumor types, combination trials accounted for more than 85% of clinical trials.
Based on an analysis of GlobalData's database, the Pharma Intelligence Center, most combination trials include a programmed cell death protein 1 (PD-1)/programmed death-ligand 1 (PD-L1) inhibitor. GlobalData anticipates that emerging checkpoint modulators will increase the response rate of current PD-1/PD-L1 inhibitor therapies, with PD-1/PD-L1 inhibitors becoming backbone therapies for most immuno-oncology therapies.
Related Reports
GlobalData (2017). PharmaFocus: Visual Analysis of Immuno-Oncology Development and Opportunities, August 2017, GDHC009PFR.
Free Case Study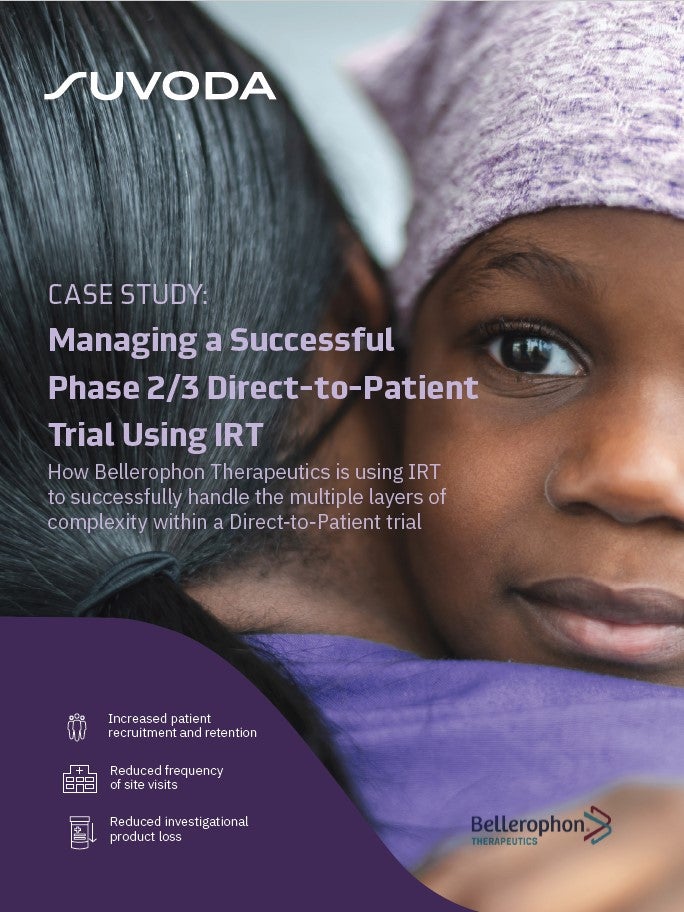 Direct-to-Patient Trials: How IRT Plays an Important Role in Bellerophon's Direct-to-Patient Trials
As the industry strengthens its focus on patient centricity, Direct-to-Patient clinical trials have emerged as a popular trial design that have the potential to increase patient recruitment and retention. IRT plays a crucial role in the success of a Direct-to-Patient trial. Because drug supplies are being managed and shipped from distribution facilities directly to patients' homes, a sponsor must have a high-quality system in place to accurately track the chain of custody, ensure patient-blinding and handle other logistical challenges. What You Will Learn Benefits and challenges associated with the Direct-to-Patient model Bellerophon's top considerations when implementing this trial design How IRT can equip study teams to successfully track chain of custody, ensure patient blinding, and handle logistical challenges
by Suvoda