On March 10, MedDay Pharmaceuticals announced that its multiple sclerosis (MS) drug MD1003 had failed to meet its primary and secondary endpoints in a Phase III trial (SPI2) for the treatment of non-active progressive forms of MS.
Free Case Study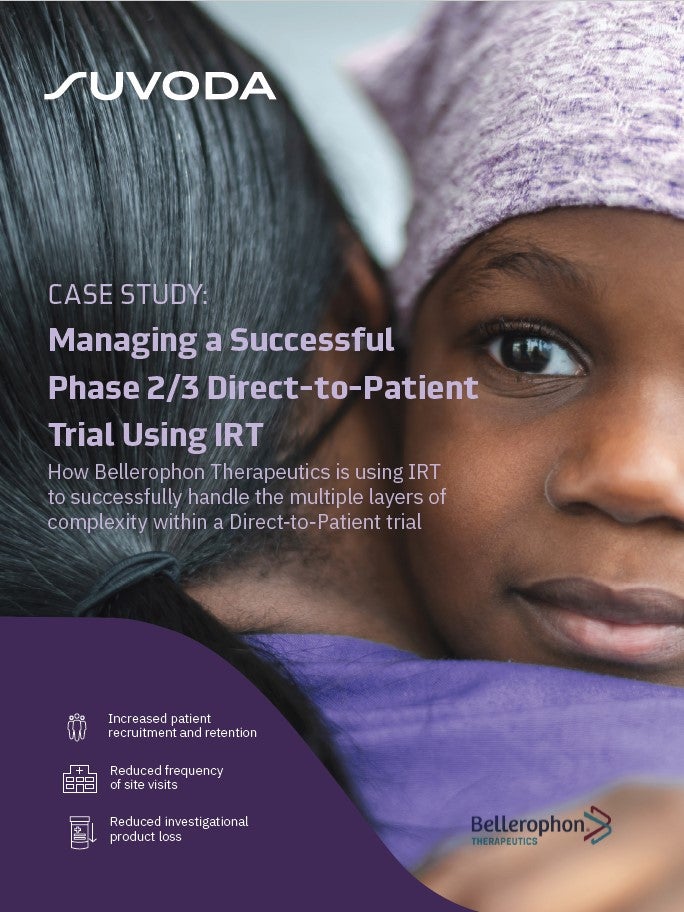 Direct-to-Patient Trials: How IRT Plays an Important Role in Bellerophon's Direct-to-Patient Trials
As the industry strengthens its focus on patient centricity, Direct-to-Patient clinical trials have emerged as a popular trial design that have the potential to increase patient recruitment and retention. IRT plays a crucial role in the success of a Direct-to-Patient trial. Because drug supplies are being managed and shipped from distribution facilities directly to patients' homes, a sponsor must have a high-quality system in place to accurately track the chain of custody, ensure patient-blinding and handle other logistical challenges. What You Will Learn Benefits and challenges associated with the Direct-to-Patient model Bellerophon's top considerations when implementing this trial design How IRT can equip study teams to successfully track chain of custody, ensure patient blinding, and handle logistical challenges
by Suvoda
In an earlier clinical trial, MD1003 had demonstrated efficacy at reversing disease progression in a small percentage of patients (12.5%). Despite these earlier positive results, this Phase III trial failure is not wholly unexpected. Some key opinion leaders (KOLs) interviewed by GlobalData in 2019 expressed concerns that MedDay would be unable to replicate the results from the earlier trial in a larger trial.
The failure of MD1003 in a larger Phase III trial is hugely disappointing since the lack of treatments for progressive forms of MS is a big unmet need; there would have been a significant opportunity in the MS market for MD1003 if it had been able to replicate the positive results. If positive results had been achieved, KOLs said that they expected uptake of MD1003 to be fairly strong. Before the results from this trial were released, GlobalData had expected sales of $502m in 2028 for MD1003. Phase III failure will have a large negative impact on this. MedDay has not yet announced whether it will discontinue the development of the MS drug.
The negative trial results mean that there will be increased opportunities for other companies that are also developing drugs for non-active progressive forms of MS, such as Ab Science, which announced positive top-line results for masitinib in progressive forms of MS in February 2020. As MD1003 and masitinib were expected to launch at similar times, Ab Science should now expect to see stronger uptake due to the reduced competition.
Free Case Study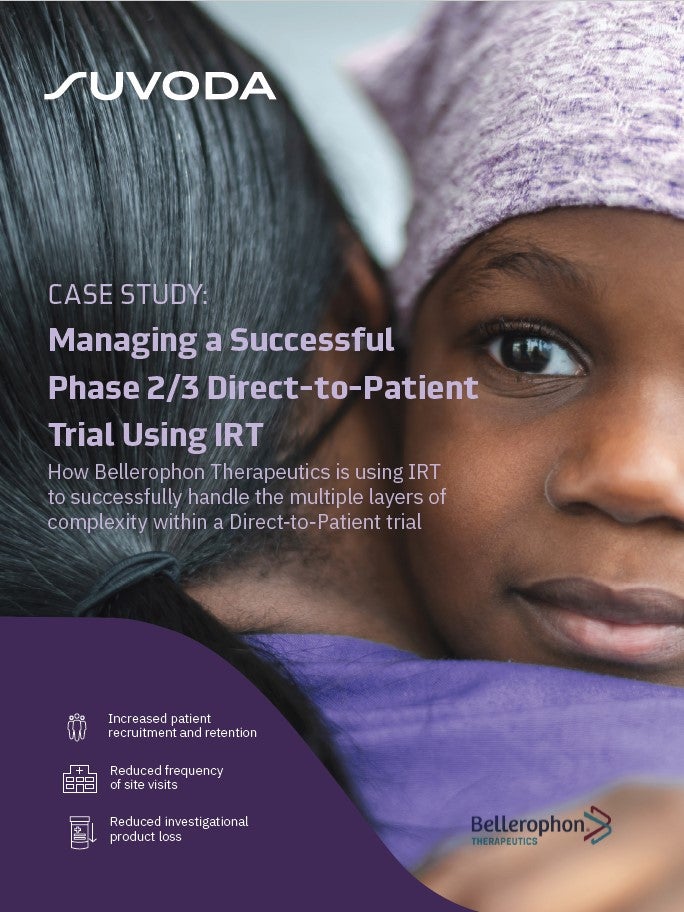 Direct-to-Patient Trials: How IRT Plays an Important Role in Bellerophon's Direct-to-Patient Trials
As the industry strengthens its focus on patient centricity, Direct-to-Patient clinical trials have emerged as a popular trial design that have the potential to increase patient recruitment and retention. IRT plays a crucial role in the success of a Direct-to-Patient trial. Because drug supplies are being managed and shipped from distribution facilities directly to patients' homes, a sponsor must have a high-quality system in place to accurately track the chain of custody, ensure patient-blinding and handle other logistical challenges. What You Will Learn Benefits and challenges associated with the Direct-to-Patient model Bellerophon's top considerations when implementing this trial design How IRT can equip study teams to successfully track chain of custody, ensure patient blinding, and handle logistical challenges
by Suvoda