GlobalData analysed the number of clinical trials examining triple-negative breast cancer (TNBC) with start dates between 1 January 2009 and 11 December 2019.
Free Case Study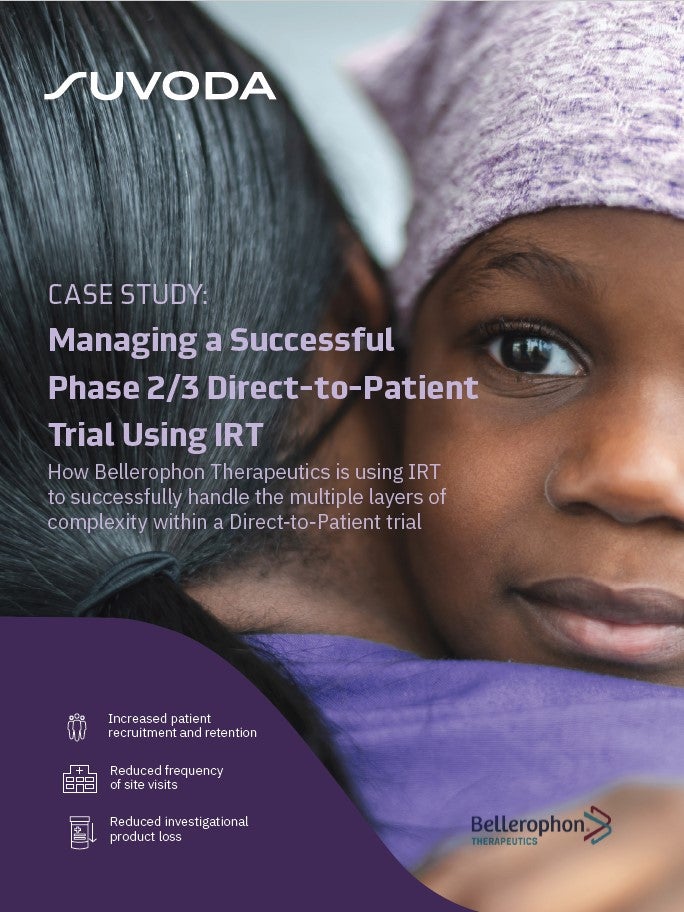 Direct-to-Patient Trials: How IRT Plays an Important Role in Bellerophon's Direct-to-Patient Trials
As the industry strengthens its focus on patient centricity, Direct-to-Patient clinical trials have emerged as a popular trial design that have the potential to increase patient recruitment and retention. IRT plays a crucial role in the success of a Direct-to-Patient trial. Because drug supplies are being managed and shipped from distribution facilities directly to patients' homes, a sponsor must have a high-quality system in place to accurately track the chain of custody, ensure patient-blinding and handle other logistical challenges. What You Will Learn Benefits and challenges associated with the Direct-to-Patient model Bellerophon's top considerations when implementing this trial design How IRT can equip study teams to successfully track chain of custody, ensure patient blinding, and handle logistical challenges
by Suvoda
TNBC is a form of breast cancer that is not stimulated by estrogen, progesterone or the HER2 protein.
Approximately 10–20% of breast cancers are triple-negative, as they fail to test for estrogen receptors, progesterone receptors or excess HER2 protein. Typically, TNBC fails to respond to normal hormonal therapy. However, other immunotherapies can be used to treat the condition.
Figure 1 shows the TNBC trials that GlobalData analysed by phase. The majority of TNBC trials were in Phase II (59%), followed by Phase I (26.0%), Phase III (9%), and Phase IV (3 %).
Figure 2 shows the top five countries that are conducting TNBC trials. The US had the most trials with 79.5%, whereas Spain had 6.9%, France had 5.7%, Germany had 4.1%, and Italy had 3.8%. Most of these trials were led by non-industry sponsors (57.9%).
Free Case Study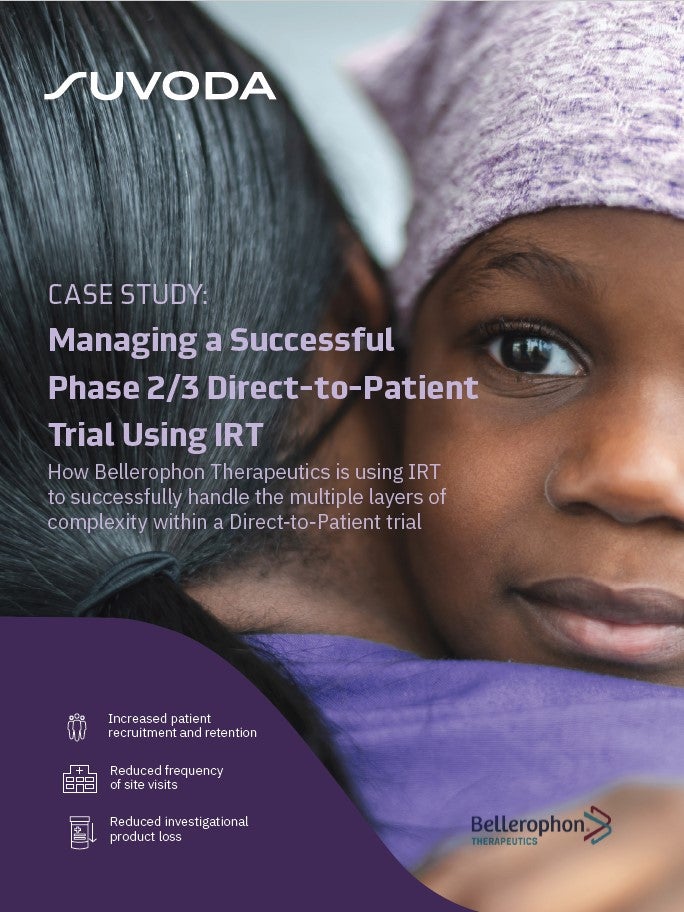 Direct-to-Patient Trials: How IRT Plays an Important Role in Bellerophon's Direct-to-Patient Trials
As the industry strengthens its focus on patient centricity, Direct-to-Patient clinical trials have emerged as a popular trial design that have the potential to increase patient recruitment and retention. IRT plays a crucial role in the success of a Direct-to-Patient trial. Because drug supplies are being managed and shipped from distribution facilities directly to patients' homes, a sponsor must have a high-quality system in place to accurately track the chain of custody, ensure patient-blinding and handle other logistical challenges. What You Will Learn Benefits and challenges associated with the Direct-to-Patient model Bellerophon's top considerations when implementing this trial design How IRT can equip study teams to successfully track chain of custody, ensure patient blinding, and handle logistical challenges
by Suvoda