Sanofi and Regeneron Pharmaceuticals' Kevzara (sarilumab) Likelihood of Approval (LoA) gets sluggish in polymyalgia rheumatica due to Phase III trial termination. Kevzara had a 13-point LoA drop as of 23 June.
Free Case Study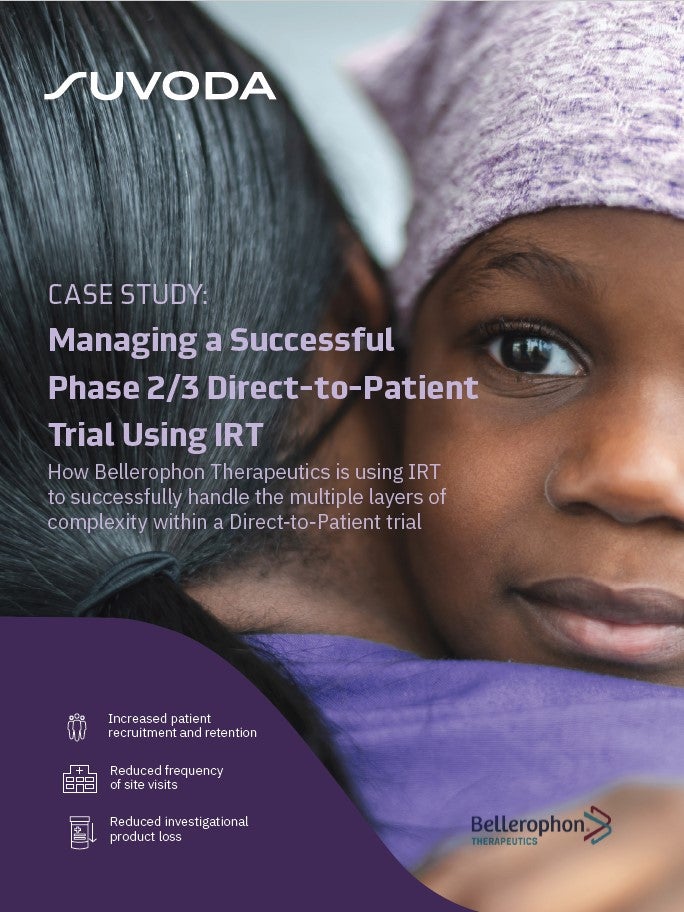 Direct-to-Patient Trials: How IRT Plays an Important Role in Bellerophon's Direct-to-Patient Trials
As the industry strengthens its focus on patient centricity, Direct-to-Patient clinical trials have emerged as a popular trial design that have the potential to increase patient recruitment and retention. IRT plays a crucial role in the success of a Direct-to-Patient trial. Because drug supplies are being managed and shipped from distribution facilities directly to patients' homes, a sponsor must have a high-quality system in place to accurately track the chain of custody, ensure patient-blinding and handle other logistical challenges. What You Will Learn Benefits and challenges associated with the Direct-to-Patient model Bellerophon's top considerations when implementing this trial design How IRT can equip study teams to successfully track chain of custody, ensure patient blinding, and handle logistical challenges
by Suvoda
The Phase III trial (NCT03600818) was terminated because of a protracted recruitment timeline exacerbated by the Covid-19 pandemic, as per an 18 June update on ClinicalTrials.gov. The trial was initially suspended in April 2020 due to the pandemic and at the time was expected to accrue 280 patients. As per the most recent update on ClinicalTrials.gov the trial has enrolled 118 participants.
Kevzara is an anti-IL-6 antibody approved in moderate-to-severe rheumatoid arthritis patients who have an inadequate response or intolerance to disease-modifying antirheumatic drugs. Polymyalgia rheumatica is also an inflammatory disorder and is associated with muscle pain and stiffness. The drug is anticipated to make USD 454m in 2027 as per GlobalData consensus forecasts.
In addition to the LoA, Kevzara's Phase Transition Success Rate (PTSR) in polymyalgia rheumatica also dropped by 15 points to 17% following the Phase III termination. Prior to Phase III ending, the drug's LoA was 28%.
LoA  is calculated by GlobalData's analysis, uses a combination of machine learning and a proprietary algorithm. PTSR is the probability, given as a percentage, of a drug progressing successfully from one development stage to the next.
Manasi Vaidya is a Associate Editor and William Newton is a Healthcare Reporter for Pharmaceutical Technology parent company GlobalData's investigative journalism team. A version of this article originally appeared on the Insights module of GlobalData's Pharmaceutical Intelligence Center. To access more articles like this, visit GlobalData.
Free Case Study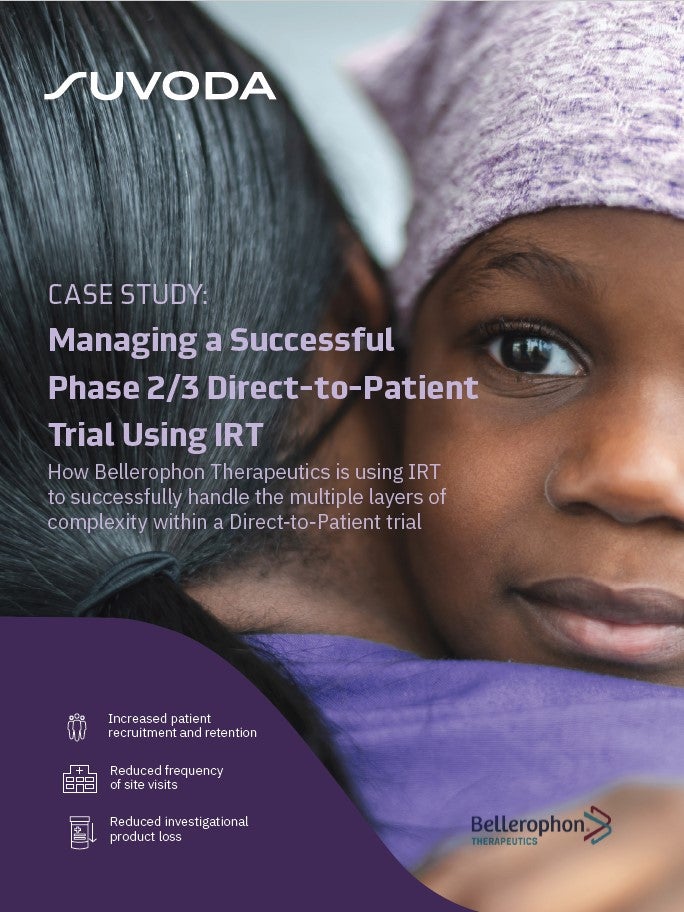 Direct-to-Patient Trials: How IRT Plays an Important Role in Bellerophon's Direct-to-Patient Trials
As the industry strengthens its focus on patient centricity, Direct-to-Patient clinical trials have emerged as a popular trial design that have the potential to increase patient recruitment and retention. IRT plays a crucial role in the success of a Direct-to-Patient trial. Because drug supplies are being managed and shipped from distribution facilities directly to patients' homes, a sponsor must have a high-quality system in place to accurately track the chain of custody, ensure patient-blinding and handle other logistical challenges. What You Will Learn Benefits and challenges associated with the Direct-to-Patient model Bellerophon's top considerations when implementing this trial design How IRT can equip study teams to successfully track chain of custody, ensure patient blinding, and handle logistical challenges
by Suvoda