Akston Biosciences has dosed the first of 100 participants in the Phase II clinical trial of the Covid-19 vaccine candidate, AKS-452, in India.
Free Case Study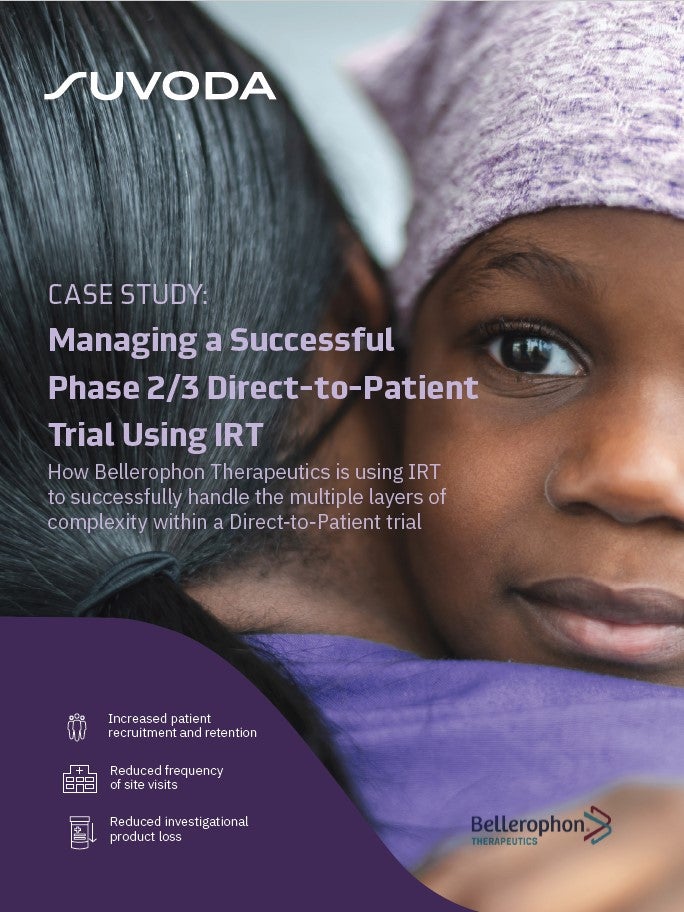 Direct-to-Patient Trials: How IRT Plays an Important Role in Bellerophon's Direct-to-Patient Trials
As the industry strengthens its focus on patient centricity, Direct-to-Patient clinical trials have emerged as a popular trial design that have the potential to increase patient recruitment and retention. IRT plays a crucial role in the success of a Direct-to-Patient trial. Because drug supplies are being managed and shipped from distribution facilities directly to patients' homes, a sponsor must have a high-quality system in place to accurately track the chain of custody, ensure patient-blinding and handle other logistical challenges. What You Will Learn Benefits and challenges associated with the Direct-to-Patient model Bellerophon's top considerations when implementing this trial design How IRT can equip study teams to successfully track chain of custody, ensure patient blinding, and handle logistical challenges
by Suvoda
A protein subunit vaccine, AKS-452 does not comprise the messenger ribonucleic acid (mRNA) technology, weakened SARS-CoV-2 virus, or viral vectors.
Leveraging the Fc fusion protein platform of the company, the vaccine can potentially stimulate a Th1/Th2 mixed immune response in Covid-19-affected individuals against SARS-CoV-2 spike protein's receptor-binding domain.
The open-label bridging trial was initiated on receiving approval from the country's Drug Controller General of India, Ministry of Health and Family Welfare.
Managed by Veeda Clinical Research, the trial is being carried out by the Supe Heart & Diabetes Hospital and Research Centre in India, in addition to four other study centres in the state of Maharashtra.
It will enrol a total of 100 healthy adult subjects aged 18 years and above with results anticipated in January next year.
The company noted that a double-blind Phase II/III trial will be initiated subsequently in January, enrolling 1,500 healthy adult participants at 12 trial centres sites in five Indian states.
Subjects in both trials will be given two 90µg doses of the vaccine at a gap of 28 days.
Of the total subjects, 1,150 in the Phase II/III trial will receive the two-dose vaccine series with 350 others receiving placebo.
Furthermore, the first dose will comprise AKS-452 in addition to an adjuvant that potentially boosts the immune response of the body while the second dose will consist of only AKS-452.
Akston Biosciences president and CEO Todd Zion said: "As a second-generation vaccine, AKS-452 has the potential to more easily safeguard the health of populations worldwide against Covid-19.
"Using our proprietary Fc fusion protein platform, AKS-452 is designed to be well tolerated for primary vaccination and boosting when immunity wanes."
In August 2021, the company dosed the first volunteers in the Phase II open-label trial of the vaccine in the Netherlands.
Free Case Study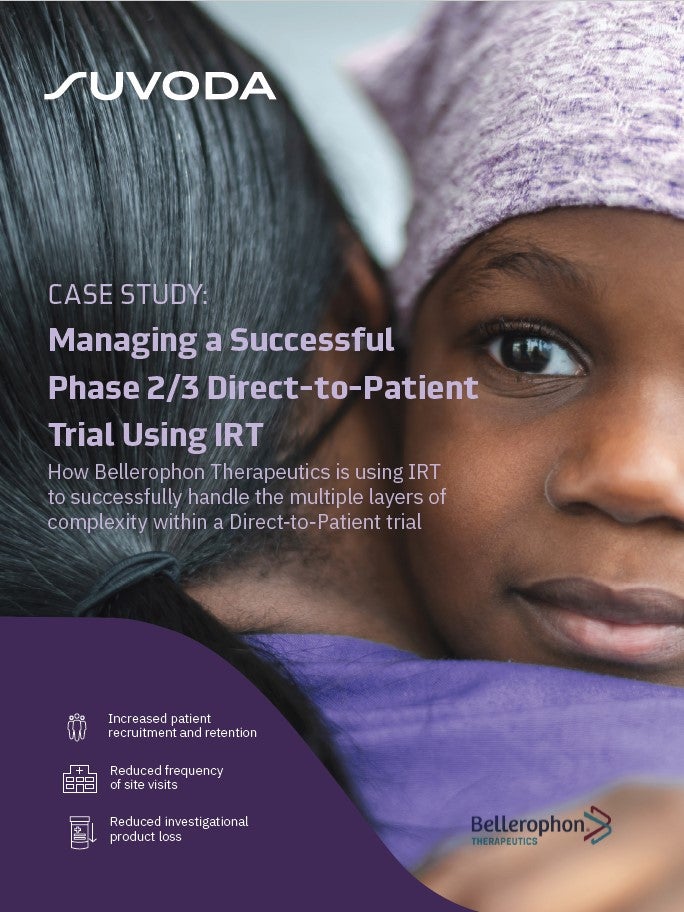 Direct-to-Patient Trials: How IRT Plays an Important Role in Bellerophon's Direct-to-Patient Trials
As the industry strengthens its focus on patient centricity, Direct-to-Patient clinical trials have emerged as a popular trial design that have the potential to increase patient recruitment and retention. IRT plays a crucial role in the success of a Direct-to-Patient trial. Because drug supplies are being managed and shipped from distribution facilities directly to patients' homes, a sponsor must have a high-quality system in place to accurately track the chain of custody, ensure patient-blinding and handle other logistical challenges. What You Will Learn Benefits and challenges associated with the Direct-to-Patient model Bellerophon's top considerations when implementing this trial design How IRT can equip study teams to successfully track chain of custody, ensure patient blinding, and handle logistical challenges
by Suvoda