Biopharmaceutical firm Amarin announced support for a clinical trial to investigate the effects of Vascepa on inflammatory biomarkers and other patient outcomes in patients with coronavirus (Covid-19) infection.
Free Case Study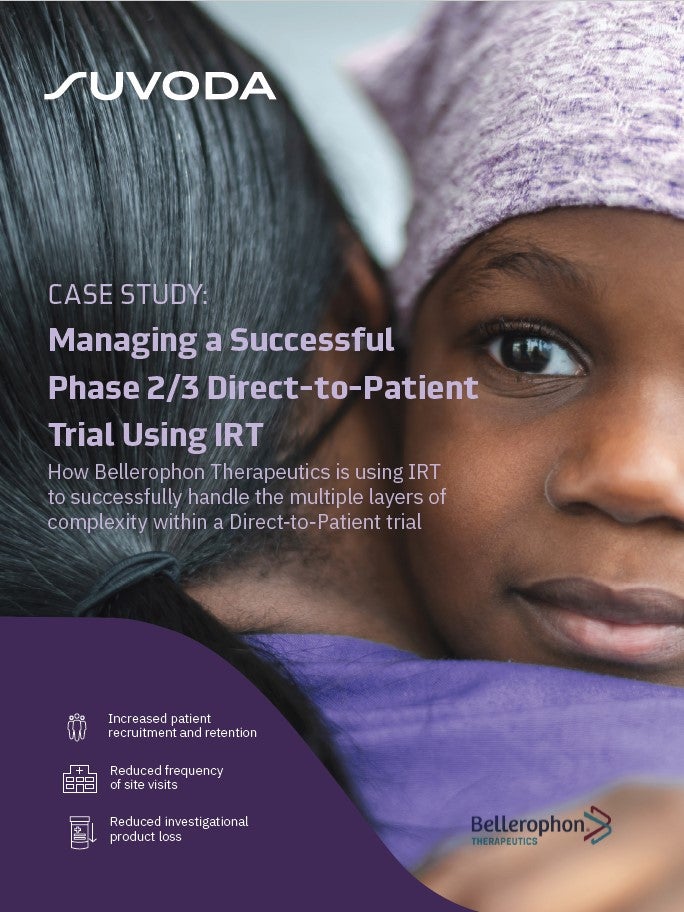 Direct-to-Patient Trials: How IRT Plays an Important Role in Bellerophon's Direct-to-Patient Trials
As the industry strengthens its focus on patient centricity, Direct-to-Patient clinical trials have emerged as a popular trial design that have the potential to increase patient recruitment and retention. IRT plays a crucial role in the success of a Direct-to-Patient trial. Because drug supplies are being managed and shipped from distribution facilities directly to patients' homes, a sponsor must have a high-quality system in place to accurately track the chain of custody, ensure patient-blinding and handle other logistical challenges. What You Will Learn Benefits and challenges associated with the Direct-to-Patient model Bellerophon's top considerations when implementing this trial design How IRT can equip study teams to successfully track chain of custody, ensure patient blinding, and handle logistical challenges
by Suvoda
Vascepa capsules, solely comprising the active ingredient icosapent ethyl (IPE), are the first-and-only prescription treatment approved by the Food and Drug Administration (FDA).
The trial is sponsored by the Canadian Medical and Surgical Knowledge Translation Research Group and is being led by University of Toronto professor Dr Subodh Verma and Harvard Medical School professor Dr Deepak Bhatt.
The primary endpoint of the trial is the effect of Vascepa compared to usual care on high-sensitivity C-reactive protein levels from baseline to 14 days in adults diagnosed with Covid-19-positive.
The clinical study is also designed to assess rates and severity of Covid-19 infection in this high-risk group.
Deepak Bhatt stated: "We believe that this pilot study may provide important information on whether, how, and if icosapent ethyl has biological activity that could have beneficial effects in mitigating severity in Covid-19 infection.
"If a positive signal is achieved in this study, larger, more definitive studies could then be considered. This pilot will also provide further insight into the effects of icosapent ethyl on various biomarkers, as well as valuable information about higher loading doses of this drug."
According to Amarin, the clinical effects of Vascepa are multi-factorial.
The company said that multiple mechanisms of action associated with Vascepa from clinical and mechanistic studies support the rationale to analyse its effects in Covid-19-infected patients.
Free Case Study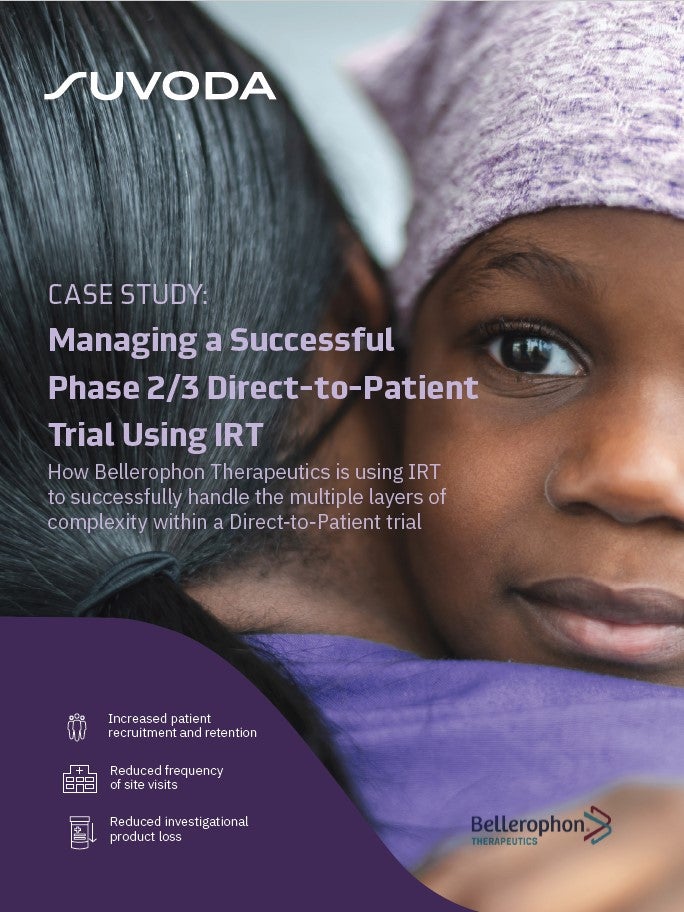 Direct-to-Patient Trials: How IRT Plays an Important Role in Bellerophon's Direct-to-Patient Trials
As the industry strengthens its focus on patient centricity, Direct-to-Patient clinical trials have emerged as a popular trial design that have the potential to increase patient recruitment and retention. IRT plays a crucial role in the success of a Direct-to-Patient trial. Because drug supplies are being managed and shipped from distribution facilities directly to patients' homes, a sponsor must have a high-quality system in place to accurately track the chain of custody, ensure patient-blinding and handle other logistical challenges. What You Will Learn Benefits and challenges associated with the Direct-to-Patient model Bellerophon's top considerations when implementing this trial design How IRT can equip study teams to successfully track chain of custody, ensure patient blinding, and handle logistical challenges
by Suvoda