Aminex Therapeutics has received approval from the US Food and Drug Administration (FDA) to begin a Phase l clinical trial evaluating AMXT 1501 in combination with DiFluoroMethylOrnithine (DFMO and eflornithine) to treat several advanced solid tumour cancers.
Free Case Study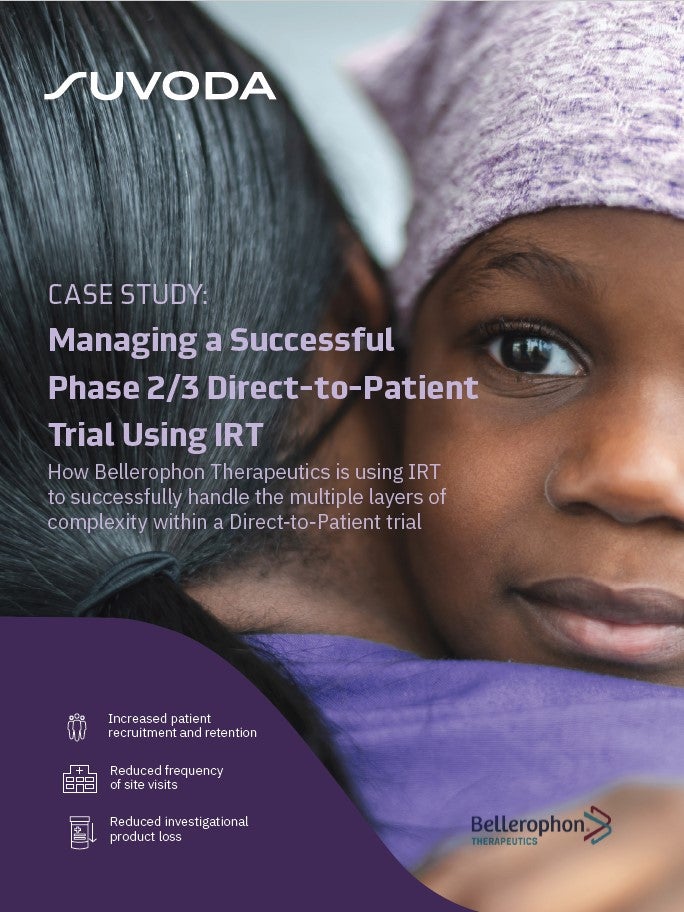 Direct-to-Patient Trials: How IRT Plays an Important Role in Bellerophon's Direct-to-Patient Trials
As the industry strengthens its focus on patient centricity, Direct-to-Patient clinical trials have emerged as a popular trial design that have the potential to increase patient recruitment and retention. IRT plays a crucial role in the success of a Direct-to-Patient trial. Because drug supplies are being managed and shipped from distribution facilities directly to patients' homes, a sponsor must have a high-quality system in place to accurately track the chain of custody, ensure patient-blinding and handle other logistical challenges. What You Will Learn Benefits and challenges associated with the Direct-to-Patient model Bellerophon's top considerations when implementing this trial design How IRT can equip study teams to successfully track chain of custody, ensure patient blinding, and handle logistical challenges
by Suvoda
Under the trial, safety and tolerability of AMXT 1501 will be investigated both alone and in combination with DFMO, in more than 50 patients with advanced solid tumours.
The open-label, multicentre, dose-escalation trial will comprise a dose-ranging phase followed by an expansion phase.
The trial will also examine the pharmacokinetics, pharmacodynamics and clinical response rates.
It has already provided an initial dose of the treatment to a cancer patient.
NEXT Oncology in San Antonio, Texas, is the first of four clinical sites selected for the trial.
Aminex Therapeutics Board chairman and CEO Jim Skaggs said: "The primary goal of this trial is to determine the safety and appropriate dosage of AMXT 1501 and DFMO in combination.
"The primary goal of this trial is to determine the safety and appropriate dosage of AMXT 1501 and DFMO in combination."
"Efficacy indications will also be assessed.
"We are also pleased to announce the closure of a $10m series B financing to support our clinical development efforts."
Aminex's immuno-oncology drug candidate AMXT 1501 is an oral, small molecule polyamine uptake inhibitor.
The drug is designed to work in combination with DFMO to restrict the production and uptake of polyamines molecules that are found in high concentrations in cancer cells and linked to immune system suppression.
In various preclinical studies involving multiple cancer models, AMXT 1501 and DFMO combination has demonstrated its effectiveness against cancers driven by MYC and RAS, two major oncogenes that promote the development of many types of solid tumour cancers.
DFMO is a polyamine synthesis inhibitor and has already been approved for African sleeping sickness.
Free Case Study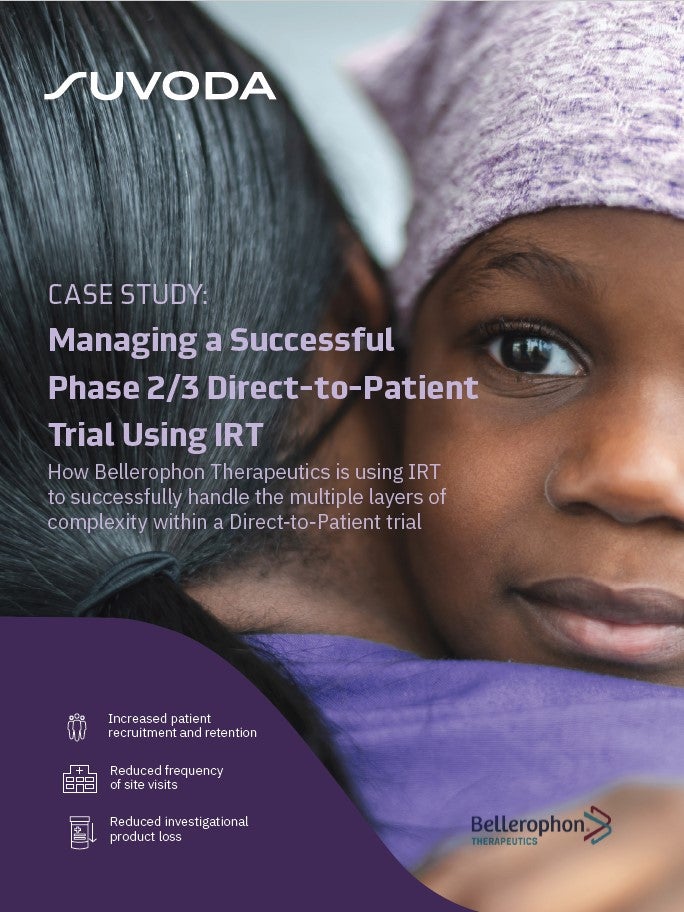 Direct-to-Patient Trials: How IRT Plays an Important Role in Bellerophon's Direct-to-Patient Trials
As the industry strengthens its focus on patient centricity, Direct-to-Patient clinical trials have emerged as a popular trial design that have the potential to increase patient recruitment and retention. IRT plays a crucial role in the success of a Direct-to-Patient trial. Because drug supplies are being managed and shipped from distribution facilities directly to patients' homes, a sponsor must have a high-quality system in place to accurately track the chain of custody, ensure patient-blinding and handle other logistical challenges. What You Will Learn Benefits and challenges associated with the Direct-to-Patient model Bellerophon's top considerations when implementing this trial design How IRT can equip study teams to successfully track chain of custody, ensure patient blinding, and handle logistical challenges
by Suvoda