The US Food and Drug Administration (FDA) has placed a clinical hold on Aprea Therapeutics' clinical trial of eprenetapopt (APR-246) for the treatment of lymphoid malignancies.
Free Whitepaper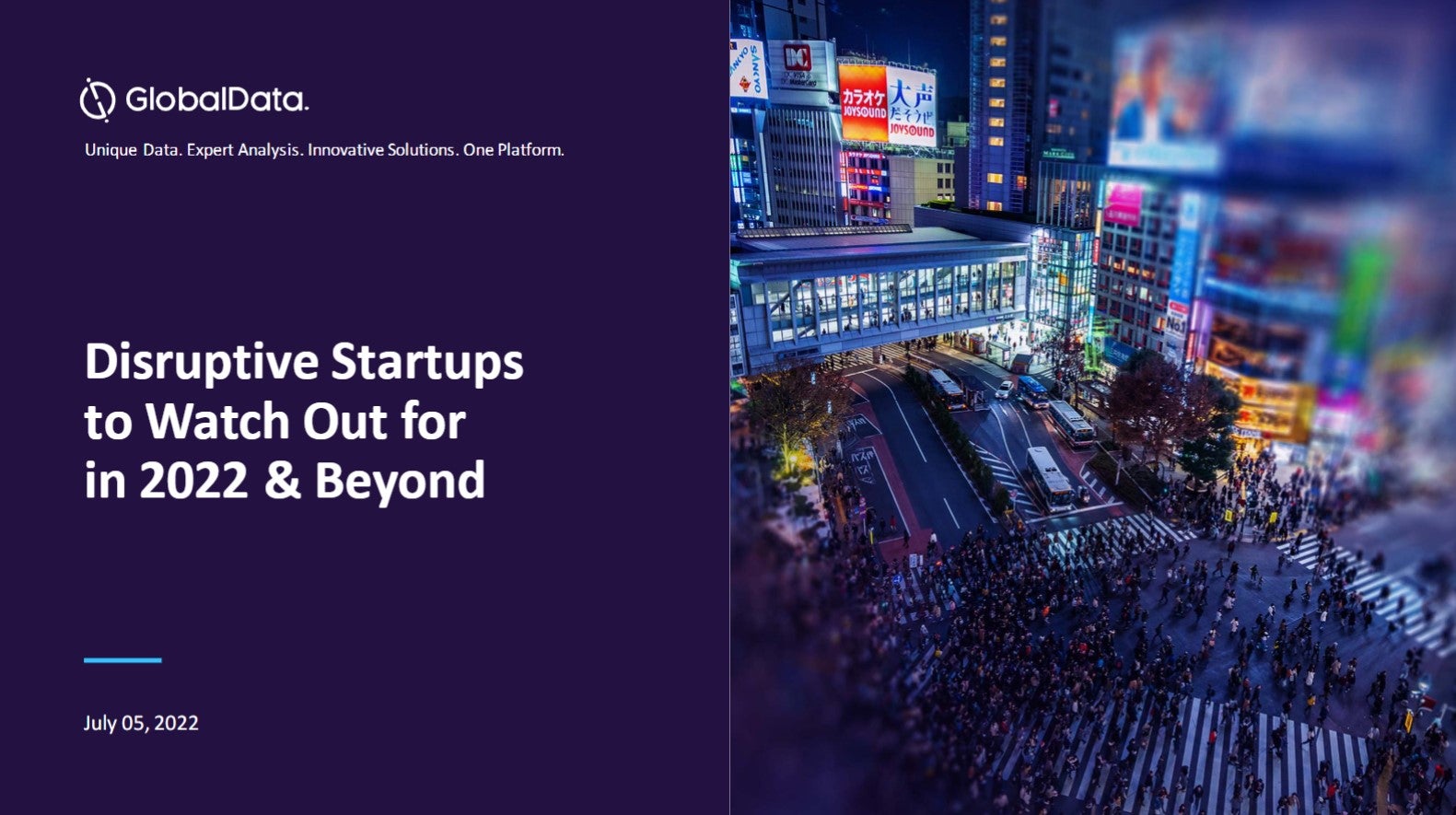 Disruptive start-ups to watch out for
2021 was a record-breaking year, with more businesses breaking into the billion-dollar club. Many start-ups have achieved or retained the unicorn status by the end of the year to reflect nearly a fivefold growth from that in 2020. This boom can be linked to a financing frenzy spurred by the quick adoption of technology and innovative solutions by start-ups gaining traction in response to the pandemic. However, the start-up ecosystem is now facing turbulent times for fundraising as investors seek long-term business strategies, valuations, and a route to profitability amid uncertain market circumstances. Nevertheless, 2022 has the potential to carry forward the momentum with multiple entities having a fair chance of being in the right place when aided by the right technologies. GlobalData leverages the power of alternative data to examine the health of start-ups across multiple dimensions including the quality of their innovations, market presence, and the funding they can attract. This helps our clients to analyze the disruptive potential of start-ups for early alliances, investments, and acquisition prospects to develop future-proof strategic roadmaps for a competitive advantage. Read our report and gather insights on the following topics:
Recent Unicorn trends
Unicorns in 2022
Future Unicorns
Start-ups to watch out for
Start-up ecosystem outlook by top geographies
by GlobalData
The trial is designed to assess eprenetapopt plus acalabrutinib or venetoclax and rituximab.
Due to the clinical hold, the trial cannot enrol any more participants but subjects experiencing clinical benefit can continue study therapy.
Currently, one chronic lymphocytic leukaemia (CLL) patient is receiving study treatment with eprenetapopt plus venetoclax and rituximab. This patient was observed to have attained complete remission.
FDA noted concerns regarding the safety and efficacy results from the Phase III myelodysplastic syndromes (MDS) trial, Aprea said.
The company plans to collaborate with the FDA to address the questions raised and resolve the clinical hold soon.
A small molecule, eprenetapopt is the company's lead candidate and is being developed to treat haematologic malignancies and solid tumours.
In a pivotal Phase III trial for frontline therapy of TP53 mutant MDS, eprenetapopt in combination with azacitidine did not meet the primary statistical endpoint of complete remission.
Last week, FDA placed a clinical hold on myeloid malignancy programmes of the drug plus azacitidine.
At present, nearly 20 patients are on the combination treatment in the myeloid malignancy programmes, including the MDS, acute myeloid leukaemia (AML) and post-transplant maintenance trials.
Enrolment for all these trials is complete and patients benefiting from therapy can continue. Until the clinical hold is resolved, participant recruitment has been suspended.
Commenting on the myeloid malignancy programmes hold, Aprea Therapeutics chairman and CEO Christian Schade said: "Patient safety is our highest priority. Based on the totality of the data we have for eprenetapopt, we believe that it continues to be a promising therapeutic option for cancer patients."
Eprenetapopt obtained the FDA breakthrough therapy, orphan drug and fast track designations for MDS, and orphan drug and fast track designations for AML.
The European Commission also granted orphan drug designation for MDS and AML.
Free Whitepaper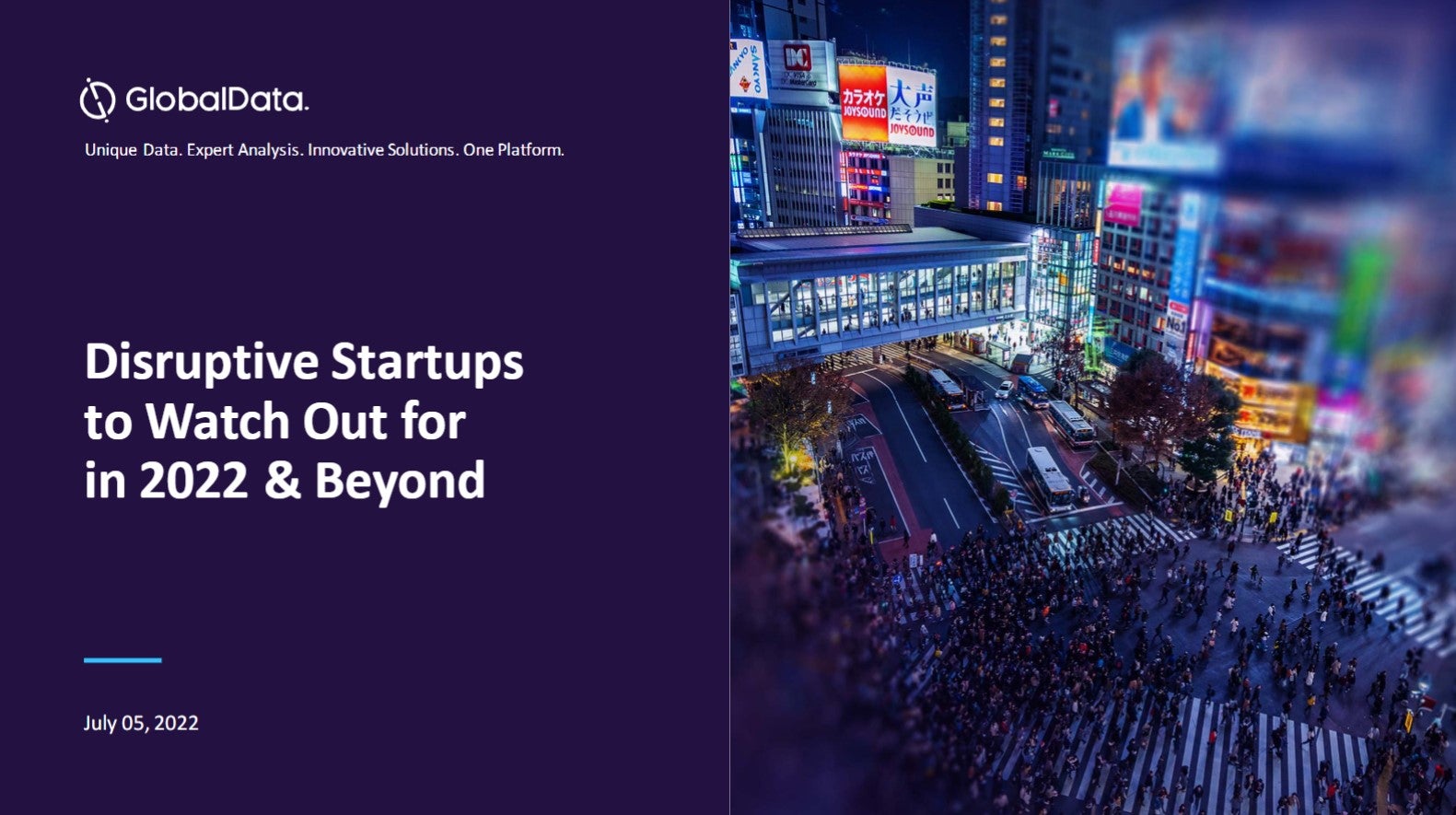 Disruptive start-ups to watch out for
2021 was a record-breaking year, with more businesses breaking into the billion-dollar club. Many start-ups have achieved or retained the unicorn status by the end of the year to reflect nearly a fivefold growth from that in 2020. This boom can be linked to a financing frenzy spurred by the quick adoption of technology and innovative solutions by start-ups gaining traction in response to the pandemic. However, the start-up ecosystem is now facing turbulent times for fundraising as investors seek long-term business strategies, valuations, and a route to profitability amid uncertain market circumstances. Nevertheless, 2022 has the potential to carry forward the momentum with multiple entities having a fair chance of being in the right place when aided by the right technologies. GlobalData leverages the power of alternative data to examine the health of start-ups across multiple dimensions including the quality of their innovations, market presence, and the funding they can attract. This helps our clients to analyze the disruptive potential of start-ups for early alliances, investments, and acquisition prospects to develop future-proof strategic roadmaps for a competitive advantage. Read our report and gather insights on the following topics:
Recent Unicorn trends
Unicorns in 2022
Future Unicorns
Start-ups to watch out for
Start-up ecosystem outlook by top geographies
by GlobalData