Aurora, a Phase III global trial presented by the National Kidney Foundation (NKF), has revealed a possible drug for the treatment of lupus kidney disease.
Free Case Study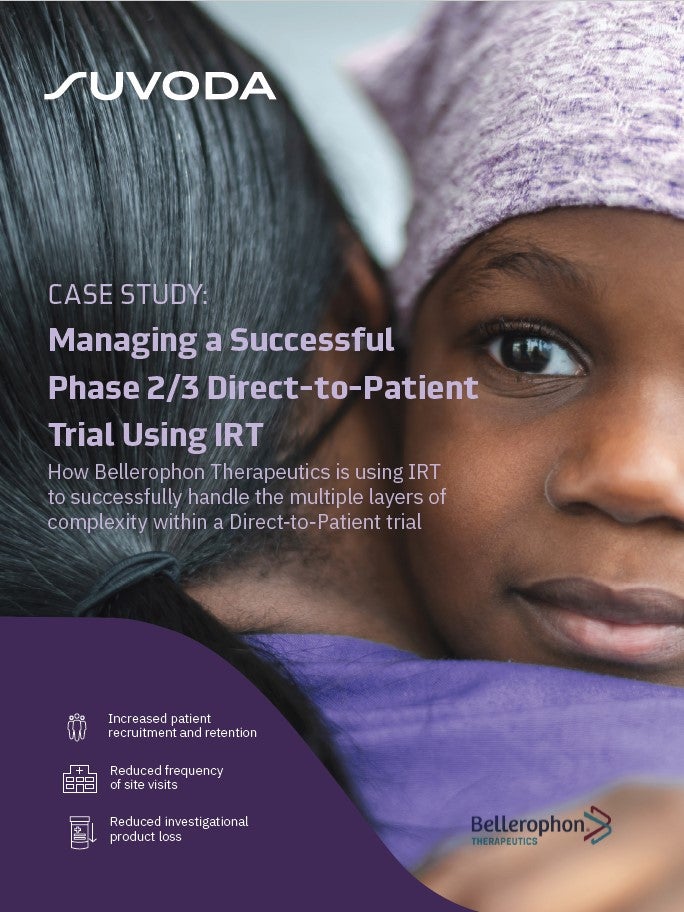 Direct-to-Patient Trials: How IRT Plays an Important Role in Bellerophon's Direct-to-Patient Trials
As the industry strengthens its focus on patient centricity, Direct-to-Patient clinical trials have emerged as a popular trial design that have the potential to increase patient recruitment and retention. IRT plays a crucial role in the success of a Direct-to-Patient trial. Because drug supplies are being managed and shipped from distribution facilities directly to patients' homes, a sponsor must have a high-quality system in place to accurately track the chain of custody, ensure patient-blinding and handle other logistical challenges. What You Will Learn Benefits and challenges associated with the Direct-to-Patient model Bellerophon's top considerations when implementing this trial design How IRT can equip study teams to successfully track chain of custody, ensure patient blinding, and handle logistical challenges
by Suvoda
The double-blind, placebo-controlled study was designed to evaluate experimental immunosuppressant drug Voclosporin (VCS), which is being developed by Aurinia Pharmaceuticals as a treatment for patients with lupus.
Voclosporin is a novel high potency calcineurin inhibitor (CNI) with a favourable metabolic profile and a consistent predictable dose response. It potentially eliminates the need for therapeutic drug monitoring.
The Phase III Aurora trial enrolled 357 patients with active lupus nephritis (LN) to evaluate the efficacy and safety of VCS (23.7mg BID) versus placebo in combination with mycophenolate (MMF, 2 g/day) and rapidly tapered low dose oral steroids.
The study met its primary endpoint of renel response (RR) rates of 40.8% for voclosporin versus 22.5% for the control. All pre-specified hierarchical secondary endpoints also achieved statistical significance in favour of voclosporin.
These results suggest that the addition of VCS to MMF and low-dose steroids in active LN patients results in statistically superior and faster renal response rates versus standard of care.
Lead investigator Keisha Gibson said: "We are pleased to report that the patients who received voclosporin were 2.65 times more likely to meet the criteria for response based on proteinuria and eGFR."
No differences in the safety profile between the voclosporin and standard care groups were reported in the study.
Aurinia is planning to file an application with the FDA for the approval of the drug.
Approximately 37 million adults are estimated to have chronic kidney disease in the US, while one in three adults are at risk for chronic kidney disease.
Free Case Study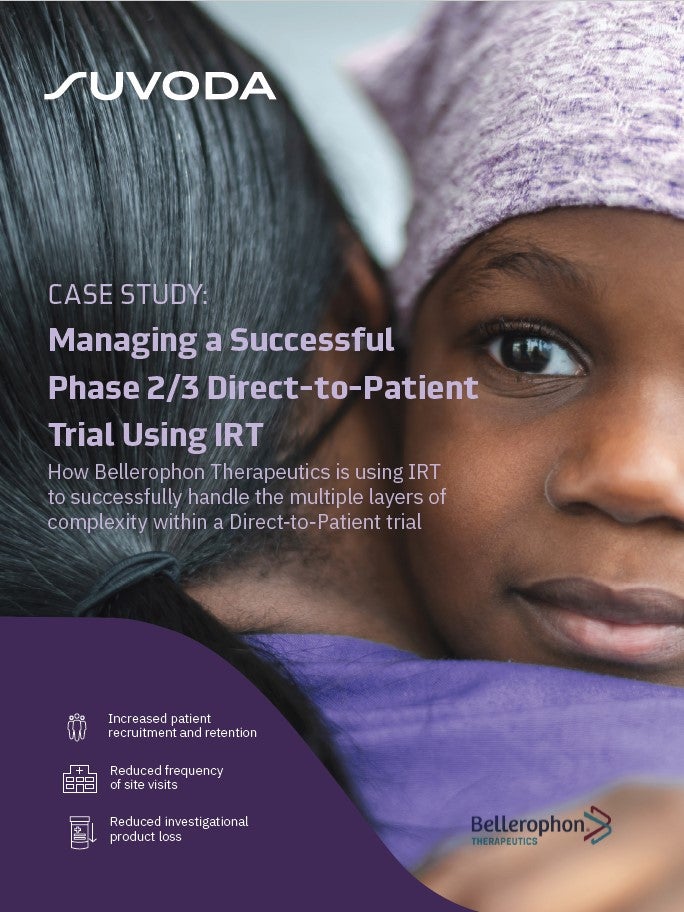 Direct-to-Patient Trials: How IRT Plays an Important Role in Bellerophon's Direct-to-Patient Trials
As the industry strengthens its focus on patient centricity, Direct-to-Patient clinical trials have emerged as a popular trial design that have the potential to increase patient recruitment and retention. IRT plays a crucial role in the success of a Direct-to-Patient trial. Because drug supplies are being managed and shipped from distribution facilities directly to patients' homes, a sponsor must have a high-quality system in place to accurately track the chain of custody, ensure patient-blinding and handle other logistical challenges. What You Will Learn Benefits and challenges associated with the Direct-to-Patient model Bellerophon's top considerations when implementing this trial design How IRT can equip study teams to successfully track chain of custody, ensure patient blinding, and handle logistical challenges
by Suvoda