The US Food and Drug Administration (FDA) has cleared Bionomics' investigational new drug (IND) application to commence the Phase II clinical trial of its oral compound, BNC210, to treat social anxiety disorder (SAD).
Free Case Study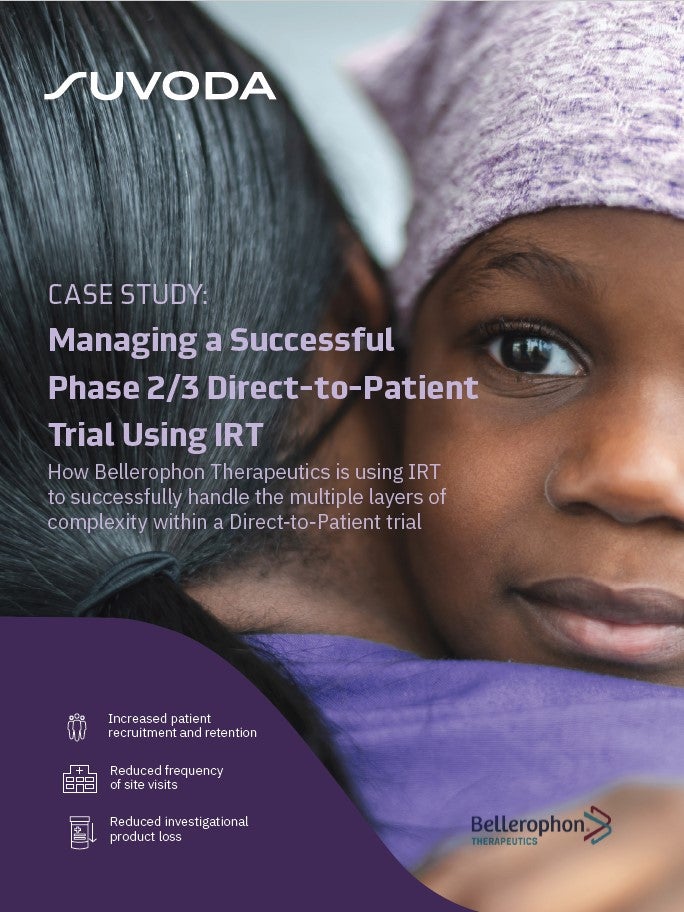 Direct-to-Patient Trials: How IRT Plays an Important Role in Bellerophon's Direct-to-Patient Trials
As the industry strengthens its focus on patient centricity, Direct-to-Patient clinical trials have emerged as a popular trial design that have the potential to increase patient recruitment and retention. IRT plays a crucial role in the success of a Direct-to-Patient trial. Because drug supplies are being managed and shipped from distribution facilities directly to patients' homes, a sponsor must have a high-quality system in place to accurately track the chain of custody, ensure patient-blinding and handle other logistical challenges. What You Will Learn Benefits and challenges associated with the Direct-to-Patient model Bellerophon's top considerations when implementing this trial design How IRT can equip study teams to successfully track chain of custody, ensure patient blinding, and handle logistical challenges
by Suvoda
A selective negative allosteric modulator of the α7 nicotinic acetylcholine receptor, BNC210 is being analysed for the acute treatment of SAD, as well as chronic treatment of post-traumatic stress disorder (PTSD).
Named the PREVAIL Study, the randomised, multicentre, double-blind trial will analyse BNC210 against placebo on SAD patients' anxiety levels during an anxiety-inducing behavioural task such as asking them to talk about a topic.
Managed by the US-based contract research organisation Premier Research, the trial will be carried out at 15 centres in the country.
It will enrol a total of nearly 150 adult subjects with SAD.
The trial subjects will receive a single oral dose of BNC210 or placebo nearly an hour before the task.
BNC210's tablet formulation facilitates quick absorption with circulation levels anticipated to be at the peak during the task.
Comparing the therapy to placebo on self-reported anxiety levels during the behavioural task utilising a Subjective Units of Distress Scale will be the trial's primary goal.
Other scales assessing the anxiety levels of the subjects before and during the task, analysis of safety and tolerability of BNC210 in the subjects will be the trial's secondary goals.
The company anticipates commencement of the trial by this year-end with plans to report topline results by next year-end.
Bionomics executive chairman Dr Errol De Souza said: "The new oral tablet formulation of BNC210, which is rapidly absorbed and is expected to reach maximal concentrations in the blood in approximately 45 to 105 minutes is being evaluated for the acute treatment of SAD patients to better cope with anticipated anxiety-provoking social interactions and other public settings."
Subject enrolment in the Phase IIb ATTUNE clinal trial of BNC210 to treat PTSD is progressing with results expected in the first half of 2023.
Free Case Study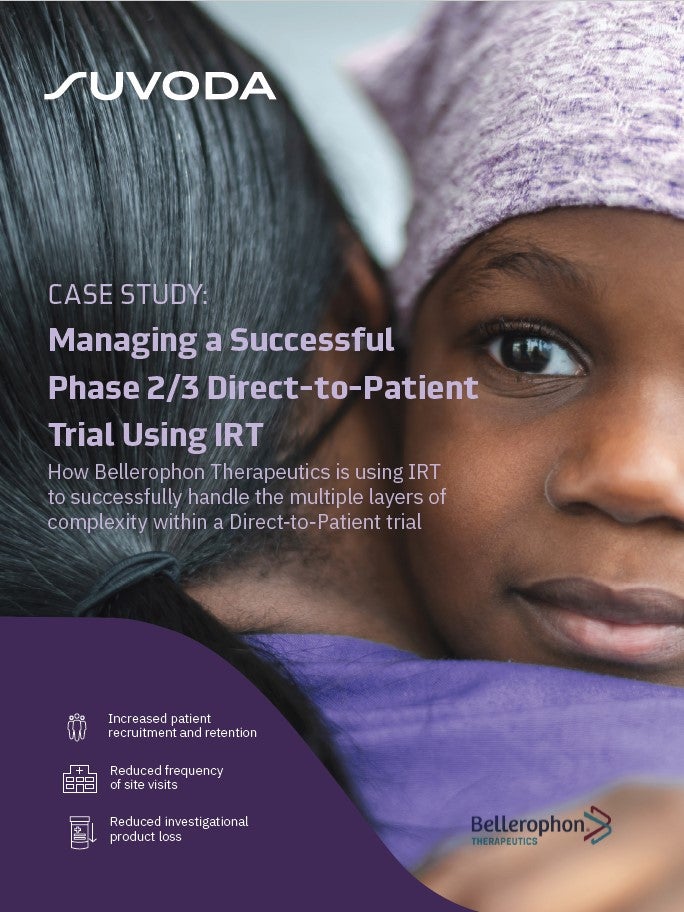 Direct-to-Patient Trials: How IRT Plays an Important Role in Bellerophon's Direct-to-Patient Trials
As the industry strengthens its focus on patient centricity, Direct-to-Patient clinical trials have emerged as a popular trial design that have the potential to increase patient recruitment and retention. IRT plays a crucial role in the success of a Direct-to-Patient trial. Because drug supplies are being managed and shipped from distribution facilities directly to patients' homes, a sponsor must have a high-quality system in place to accurately track the chain of custody, ensure patient-blinding and handle other logistical challenges. What You Will Learn Benefits and challenges associated with the Direct-to-Patient model Bellerophon's top considerations when implementing this trial design How IRT can equip study teams to successfully track chain of custody, ensure patient blinding, and handle logistical challenges
by Suvoda