Can-Fite BioPharma has announced the enrolment of the first subject in a Phase IIb clinical trial of its drug candidate, namodenoson, to treat nonalcoholic steatohepatitis (NASH).
Free Case Study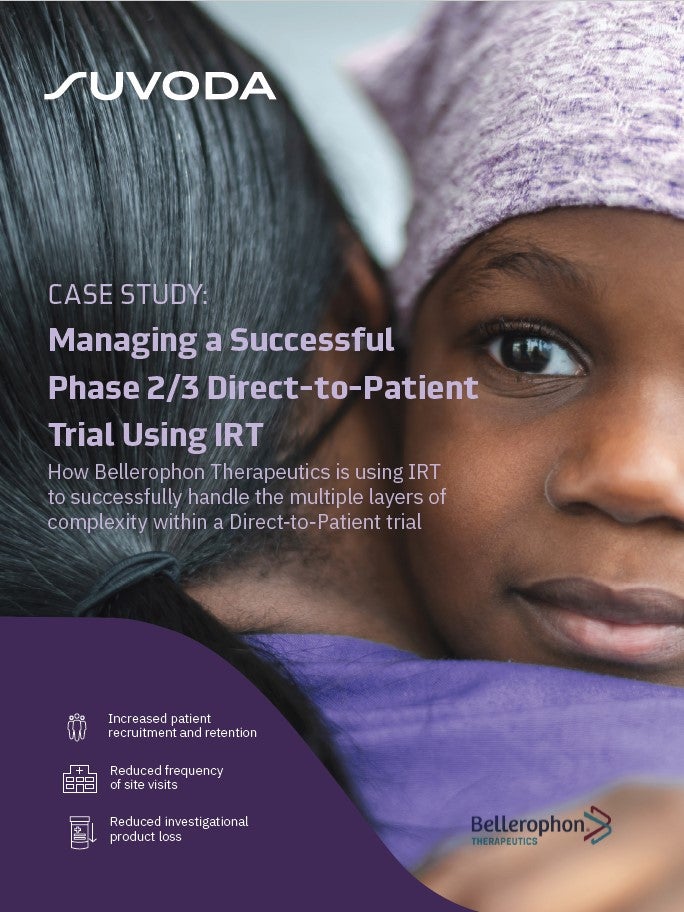 Direct-to-Patient Trials: How IRT Plays an Important Role in Bellerophon's Direct-to-Patient Trials
As the industry strengthens its focus on patient centricity, Direct-to-Patient clinical trials have emerged as a popular trial design that have the potential to increase patient recruitment and retention. IRT plays a crucial role in the success of a Direct-to-Patient trial. Because drug supplies are being managed and shipped from distribution facilities directly to patients' homes, a sponsor must have a high-quality system in place to accurately track the chain of custody, ensure patient-blinding and handle other logistical challenges. What You Will Learn Benefits and challenges associated with the Direct-to-Patient model Bellerophon's top considerations when implementing this trial design How IRT can equip study teams to successfully track chain of custody, ensure patient blinding, and handle logistical challenges
by Suvoda
Namodenoson is an agonist of adenosine A3 receptor (A3AR).
The randomised, multicentre, placebo-controlled, double-blind trial will have 140 individuals with biopsy-confirmed NASH. 
In the trial, participants will be randomised into a 2:1 ratio to receive either oral doses of 25mg namodenoson every 12 hours, or a placebo, for 36 weeks.
Assessing the efficacy of namodenoson versus placebo, as defined by a histological endpoint, will be the trial's primary efficacy endpoint.
In a Phase IIa NASH trial, namodenoson met the primary endpoint of lowering liver fat, hindering fibrosis, and showing an anti-inflammatory effect.
Can-Fite CEO Dr Pnina Fishman said: "Our Phase IIa study demonstrated very encouraging results based on key liver fibrosis and NASH biomarkers.
"We hope to see a similar therapeutic effect in a larger patient population as measured by liver biopsy."
Currently, the company has outlicencing agreements in China, Eastern Europe, and South Korea for namodenoson to treat NASH and comprise milestone and double-digit royalty payments on obtaining approval and marketing of the drug.
In June 2020, the company concluded a meeting with the European Medicines Agency (EMA) committee about the Phase III trial of namodenoson for the treatment of hepatocellular carcinoma (HCC).
Free Case Study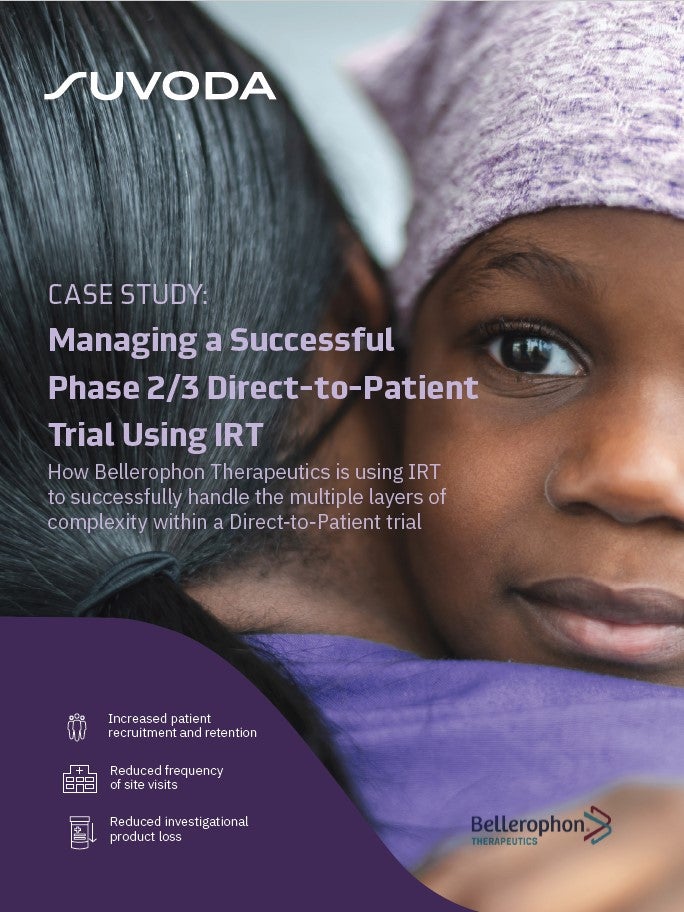 Direct-to-Patient Trials: How IRT Plays an Important Role in Bellerophon's Direct-to-Patient Trials
As the industry strengthens its focus on patient centricity, Direct-to-Patient clinical trials have emerged as a popular trial design that have the potential to increase patient recruitment and retention. IRT plays a crucial role in the success of a Direct-to-Patient trial. Because drug supplies are being managed and shipped from distribution facilities directly to patients' homes, a sponsor must have a high-quality system in place to accurately track the chain of custody, ensure patient-blinding and handle other logistical challenges. What You Will Learn Benefits and challenges associated with the Direct-to-Patient model Bellerophon's top considerations when implementing this trial design How IRT can equip study teams to successfully track chain of custody, ensure patient blinding, and handle logistical challenges
by Suvoda