US-based biotechnology firm CellTex Therapeutics has secured approval from the US Food and Drug Administration (FDA ) to assess autologous adipose tissue-derived mesenchymal stem cells (AdMSCs) as a prophylactic for Covid-19.
Free Case Study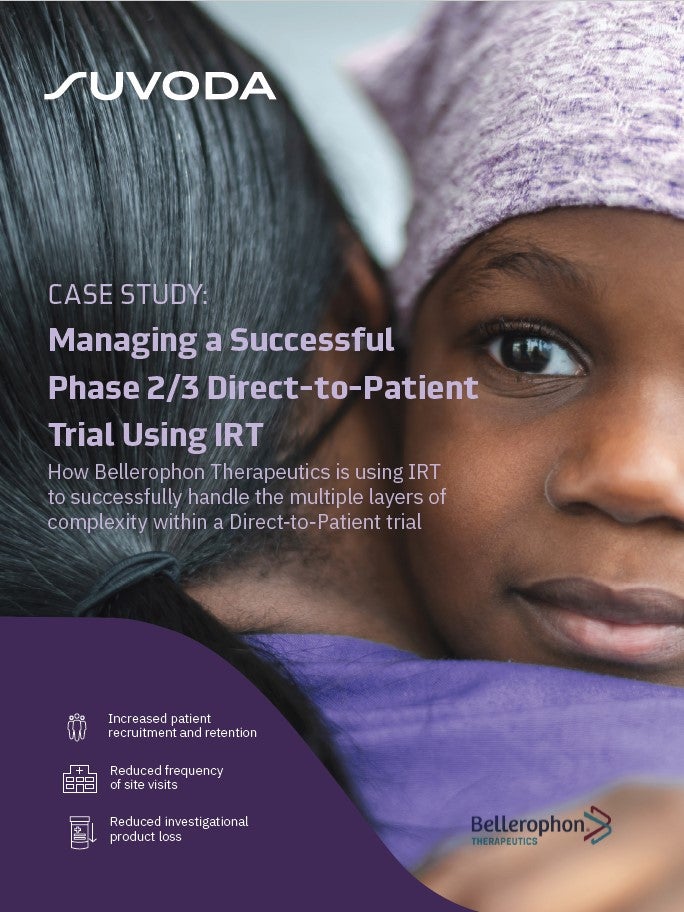 Direct-to-Patient Trials: How IRT Plays an Important Role in Bellerophon's Direct-to-Patient Trials
As the industry strengthens its focus on patient centricity, Direct-to-Patient clinical trials have emerged as a popular trial design that have the potential to increase patient recruitment and retention. IRT plays a crucial role in the success of a Direct-to-Patient trial. Because drug supplies are being managed and shipped from distribution facilities directly to patients' homes, a sponsor must have a high-quality system in place to accurately track the chain of custody, ensure patient-blinding and handle other logistical challenges. What You Will Learn Benefits and challenges associated with the Direct-to-Patient model Bellerophon's top considerations when implementing this trial design How IRT can equip study teams to successfully track chain of custody, ensure patient blinding, and handle logistical challenges
by Suvoda
The company uses its own technology to isolate, cryopreserve and grow autologous MSCs for therapeutic use at its facility in Houston, US.
During the multi-centre, randomised, double-blind, placebo-controlled Phase II trial, AdMSCs will be assessed for their safety and prophylactic efficacy against Covid-19.
The study will enrol 200 volunteers who have never had Covid-19. Participants will be given three doses of intravenous infusions of 200 million autologous AdMSCs or placebo every three days.
The primary objective of the trial is overall safety of the MSCs while the secondary objective is the efficacy of the therapeutic as a prophylactic for people at a high risk of contracting the novel coronavirus.
The Phase II trial is expected to be completed in August next year, with early data anticipated next month.
Previously, the company performed a pilot study of its AdMSCs in five subjects.
CellTex Therapeutics chairman and CEO David Eller said: "The FDA 's approval of our IND is not only a critical milestone for Celltex, but also for everyone who has been affected by Covid-19.
"Throughout the entire pandemic, MSCs have shown promise for combatting symptoms and complications associated with Covid-19, and as the nation's leading commercial MSC banking and technology company, Celltex has the unique ability to transition these initial findings into a clinical trial."
In May this year, Australia-based Cynata Therapeutics received ethics committee approval to conduct a clinical trial of its Cymerus mesenchymal stem cells (MSCs) to treat adult Covid-19 patients admitted to intensive care.
Free Case Study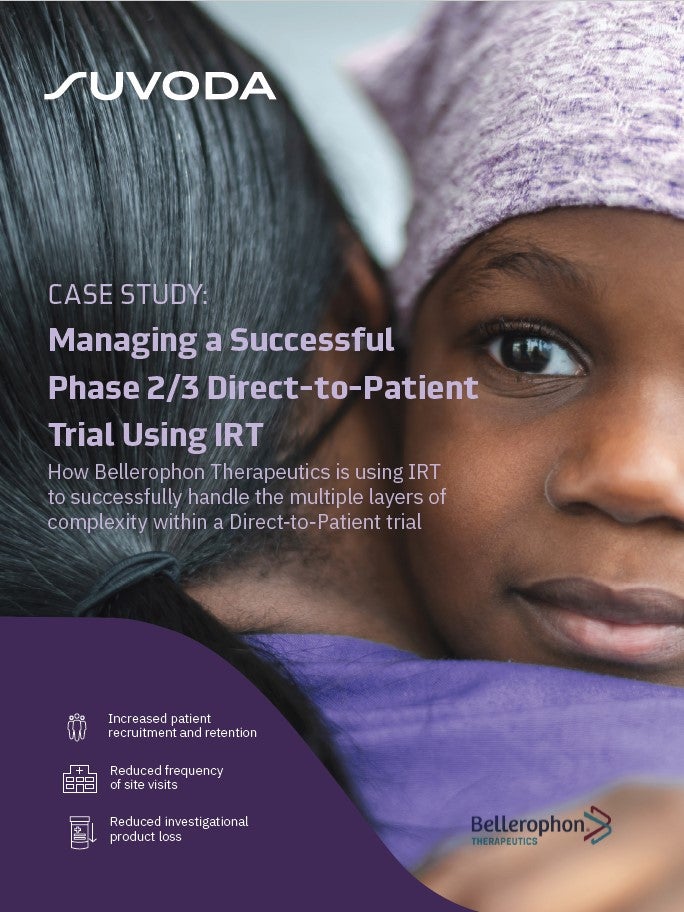 Direct-to-Patient Trials: How IRT Plays an Important Role in Bellerophon's Direct-to-Patient Trials
As the industry strengthens its focus on patient centricity, Direct-to-Patient clinical trials have emerged as a popular trial design that have the potential to increase patient recruitment and retention. IRT plays a crucial role in the success of a Direct-to-Patient trial. Because drug supplies are being managed and shipped from distribution facilities directly to patients' homes, a sponsor must have a high-quality system in place to accurately track the chain of custody, ensure patient-blinding and handle other logistical challenges. What You Will Learn Benefits and challenges associated with the Direct-to-Patient model Bellerophon's top considerations when implementing this trial design How IRT can equip study teams to successfully track chain of custody, ensure patient blinding, and handle logistical challenges
by Suvoda