Clinerion's Patient Network Explorer has added a functionality that offers support to clinical trial sponsors during the selection of site.
Free Case Study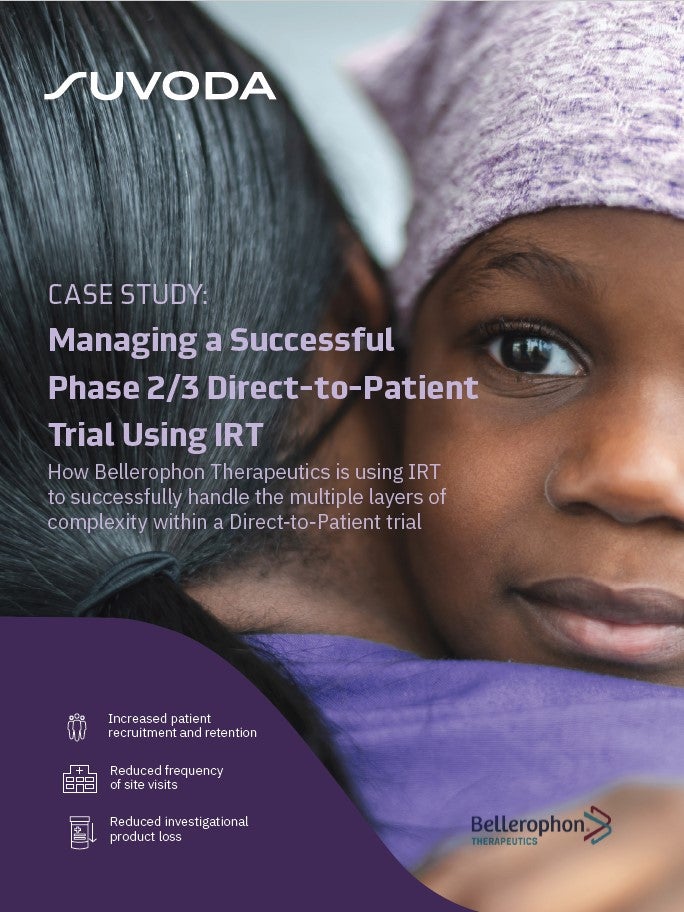 Direct-to-Patient Trials: How IRT Plays an Important Role in Bellerophon's Direct-to-Patient Trials
As the industry strengthens its focus on patient centricity, Direct-to-Patient clinical trials have emerged as a popular trial design that have the potential to increase patient recruitment and retention. IRT plays a crucial role in the success of a Direct-to-Patient trial. Because drug supplies are being managed and shipped from distribution facilities directly to patients' homes, a sponsor must have a high-quality system in place to accurately track the chain of custody, ensure patient-blinding and handle other logistical challenges. What You Will Learn Benefits and challenges associated with the Direct-to-Patient model Bellerophon's top considerations when implementing this trial design How IRT can equip study teams to successfully track chain of custody, ensure patient blinding, and handle logistical challenges
by Suvoda
The platform now offers present and historical clinical trial performance data for all partner hospitals and trial sites within Clinerion's global patient network.
Users of the Patient Network Explorer will be able to review detailed clinical trial statistics on an individual hospital level with immediate effect.
Collected and mapped from several public sources, this new functionality enables users to browse, filter, review, and compare site trial performance statistics.
It also allows users to see breakdowns on studies by sponsor, condition, trial phase, and recruitment status.
Given the possibility to filter by study status, sponsor, phase, or condition, users are provided with detailed results.
A list of the respective studies also offers more information, such as on other locations where the study is being carried out.
Clinerion CEO Ian Rentsch said: "It is crucial, during site selection, to have as much information at hand as possible, to avoid expensive detours and dead ends.
"Patient Network Explorer is becoming everything a sponsor needs to identify the right site for their trials."
In this service, clinical trial performance data is powered by Longtaal.
Switzerland-based Clinerion claims to speed up clinical research and medical access to treatments for patients by generating real-world data from its global network of partner hospitals for Real World Evidence analyses.
The Patient Network Explorer boosts the efficiency of clinical trial recruitment by offering data-driven protocol optimisation, site feasibility evaluation, and real-time patient search and identification so that users can match patients to treatments.
Last year, Clinerion expanded its Patient Network Explorer (PNEx) to hospitals and clinical trial sites in Uruguay after partnering with clinical development service provider Eugen.
Free Case Study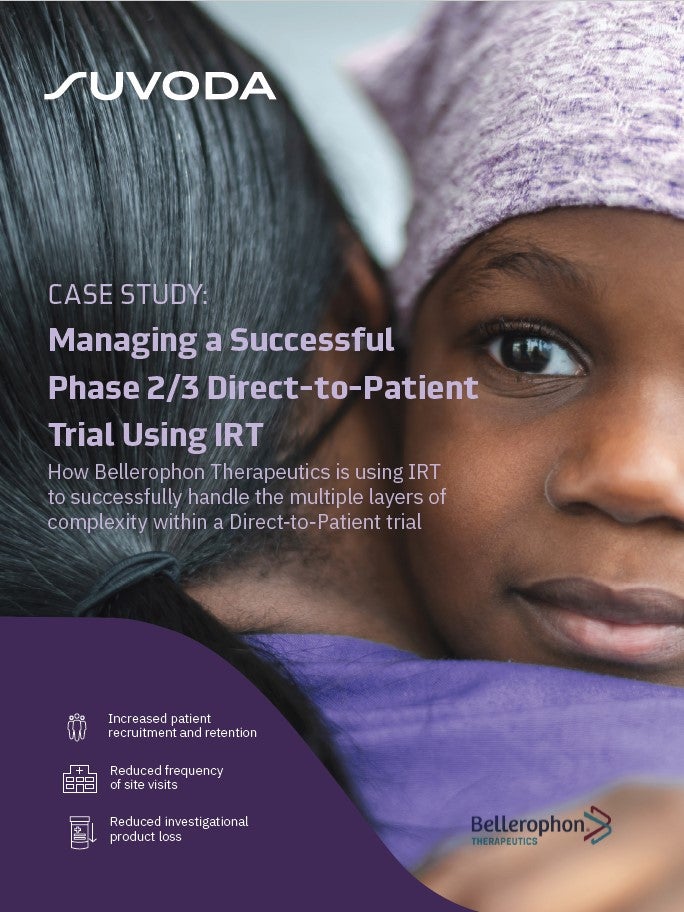 Direct-to-Patient Trials: How IRT Plays an Important Role in Bellerophon's Direct-to-Patient Trials
As the industry strengthens its focus on patient centricity, Direct-to-Patient clinical trials have emerged as a popular trial design that have the potential to increase patient recruitment and retention. IRT plays a crucial role in the success of a Direct-to-Patient trial. Because drug supplies are being managed and shipped from distribution facilities directly to patients' homes, a sponsor must have a high-quality system in place to accurately track the chain of custody, ensure patient-blinding and handle other logistical challenges. What You Will Learn Benefits and challenges associated with the Direct-to-Patient model Bellerophon's top considerations when implementing this trial design How IRT can equip study teams to successfully track chain of custody, ensure patient blinding, and handle logistical challenges
by Suvoda