Deep Lens has announced a partnership with Hematology-Oncology Associates of Central New York (HOA CNY) for the expansion of a clinical trial programme.
Free Case Study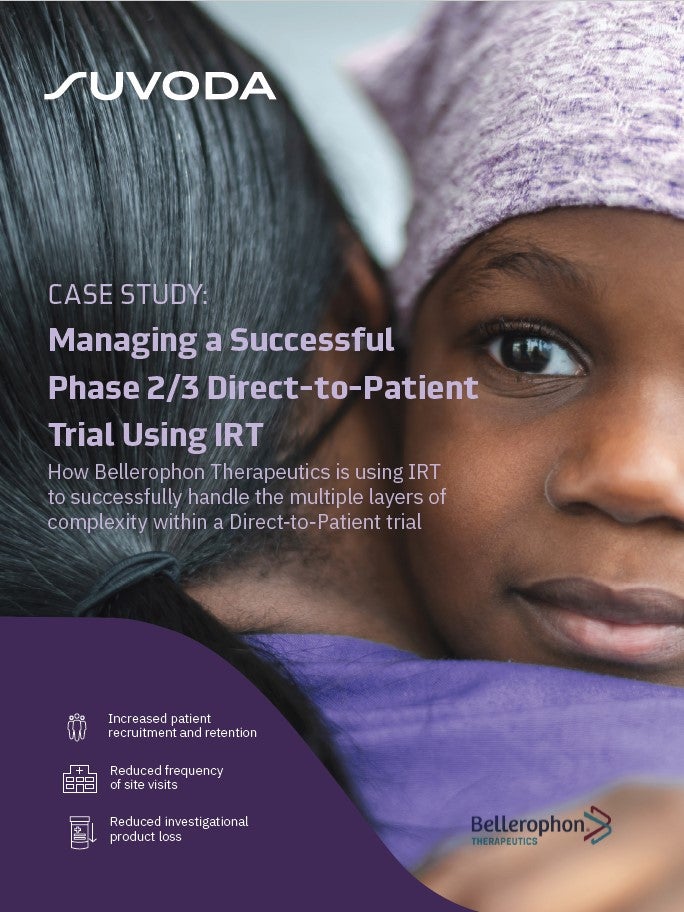 Direct-to-Patient Trials: How IRT Plays an Important Role in Bellerophon's Direct-to-Patient Trials
As the industry strengthens its focus on patient centricity, Direct-to-Patient clinical trials have emerged as a popular trial design that have the potential to increase patient recruitment and retention. IRT plays a crucial role in the success of a Direct-to-Patient trial. Because drug supplies are being managed and shipped from distribution facilities directly to patients' homes, a sponsor must have a high-quality system in place to accurately track the chain of custody, ensure patient-blinding and handle other logistical challenges. What You Will Learn Benefits and challenges associated with the Direct-to-Patient model Bellerophon's top considerations when implementing this trial design How IRT can equip study teams to successfully track chain of custody, ensure patient blinding, and handle logistical challenges
by Suvoda
The alliance will also work on enhancing the trial matching expertise of the US-based comprehensive cancer centre.
Through the collaboration, the clinical research programme of HOA CNY will be broadened by increasing the breadth of trials offered to patients. This will aid in expediting the trial matching process, permitting patients to enter the trials quickly.
According to estimates, more than 15,000 oncology clinical trials are actively enrolling participants with less than one in 30 patients being part of a trial.
Due to reduced trial site resources, finding eligible participants is time-consuming, particularly with the increase in the complexity of trial protocols.
The technology and other services of Deep Lens assist care teams by automating the detection of possibly eligible individuals during the time of diagnosis and matching them to appropriate trials on a real-time basis.
Deep Lens ' integrated Cloud platform VIPER can automatically detect qualified individuals for trials by pre-screening all patients from EMR (OncoEMR) of HOA CNY and integrating pathology feeds and molecular data feeds from Guardant Health, Foundation Medicine Caris Life Sciences.
Deep Lens provider sales vice-president Tyrone Richardson said: "HOA CNY is an exceptional community-based oncology practice that already has deep relationships with leading institutions and organisations that provide them with the ability to conduct and participate in clinical research.
"Deep Lens ' technology will add to the already-robust HOA CNY research programme by bringing more trials to the practice and improving efficiencies related to the matching and enrolment process."
Last December, Deep Lens announced the launch of its Real-Time Feasibility tool that can detect eligible patients and choose the efficient trial centres in the Deep Lens Unity Network for cancer clinical trials in real-time.
Free Case Study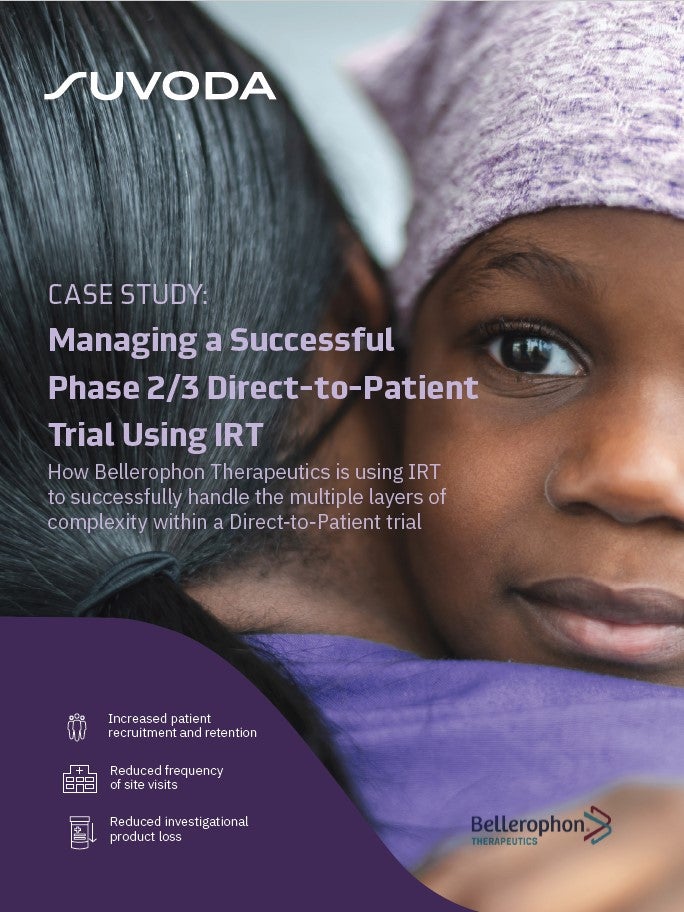 Direct-to-Patient Trials: How IRT Plays an Important Role in Bellerophon's Direct-to-Patient Trials
As the industry strengthens its focus on patient centricity, Direct-to-Patient clinical trials have emerged as a popular trial design that have the potential to increase patient recruitment and retention. IRT plays a crucial role in the success of a Direct-to-Patient trial. Because drug supplies are being managed and shipped from distribution facilities directly to patients' homes, a sponsor must have a high-quality system in place to accurately track the chain of custody, ensure patient-blinding and handle other logistical challenges. What You Will Learn Benefits and challenges associated with the Direct-to-Patient model Bellerophon's top considerations when implementing this trial design How IRT can equip study teams to successfully track chain of custody, ensure patient blinding, and handle logistical challenges
by Suvoda