These technologies are helping to design better clinical trials and establish novel endpoints.
Free Case Study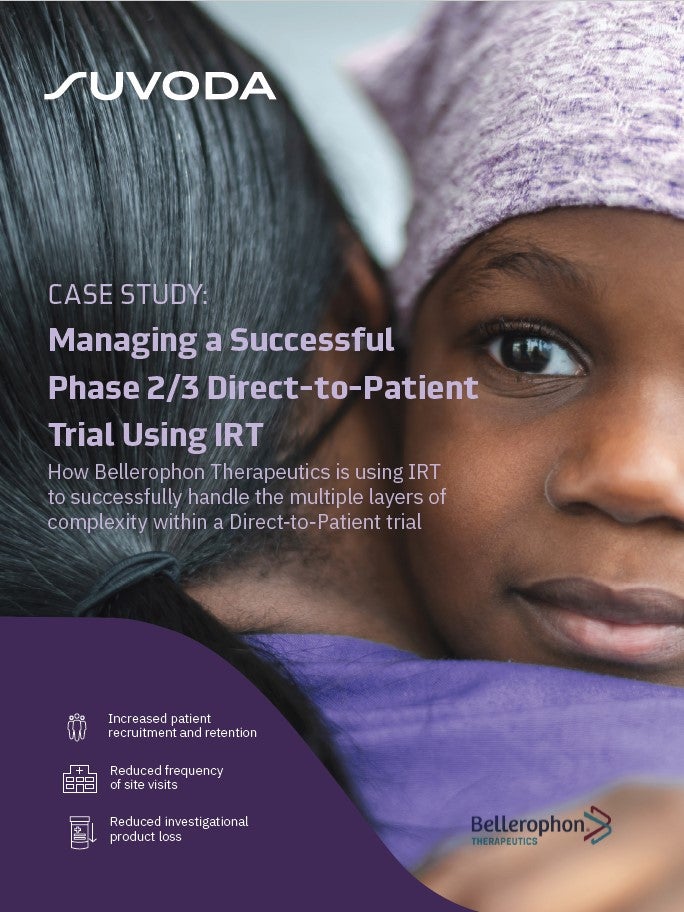 Direct-to-Patient Trials: How IRT Plays an Important Role in Bellerophon's Direct-to-Patient Trials
As the industry strengthens its focus on patient centricity, Direct-to-Patient clinical trials have emerged as a popular trial design that have the potential to increase patient recruitment and retention. IRT plays a crucial role in the success of a Direct-to-Patient trial. Because drug supplies are being managed and shipped from distribution facilities directly to patients' homes, a sponsor must have a high-quality system in place to accurately track the chain of custody, ensure patient-blinding and handle other logistical challenges. What You Will Learn Benefits and challenges associated with the Direct-to-Patient model Bellerophon's top considerations when implementing this trial design How IRT can equip study teams to successfully track chain of custody, ensure patient blinding, and handle logistical challenges
by Suvoda
In a poll Verdict has conducted to assess the impact of digital health technologies on clinical trials over the next five years, a majority 64% foresaw a significant impact.
The impact will be moderate, according to 20% of the respondents, while they have no impact according to 9% of the respondents.
A lesser 7% of the respondents opined that digital health technologies have minimal impact on clinical trials.
The analysis is based on 319 responses received from the readers of Clinical Trials Arena, a Verdict network site, between 08 February and 18 May 2021.
Impact of digital health technologies on clinical trials
Digital health technologies, in combination with emerging technologies such as artificial intelligence (AI) and cloud computing, are transforming the way clinical trials are designed or even conducted. Clinical trials often face challenges such as patient enrolment, rising costs, and scattered data sets making the drug discovery process lengthy and expensive.
The coronavirus pandemic highlighted the limitations of the existing clinical trial processes and the need to transform the processes. Meeting patient enrolment number is currently a challenge for approximately 90% of clinical trials. Virtual clinical trials along with technologies such as AI can combine current patient data with historical trial data to perform the testing with a limited cohort.
Further, AI tools such as machine learning can help in matching patient profiles to trials by analysing information from digital devices such as wearables and other medical devices to create trials with better design. Digitisation and decentralised clinical trials are expected to be way forward to improve trial outcomes, ensure patient safety, and ensure better data aggregation and analysis.
Free Case Study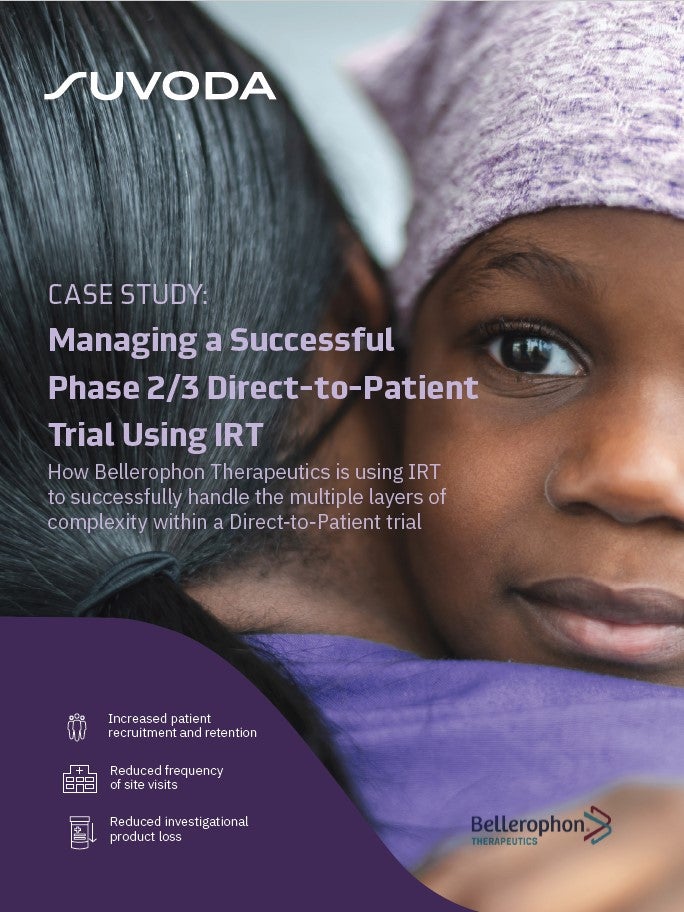 Direct-to-Patient Trials: How IRT Plays an Important Role in Bellerophon's Direct-to-Patient Trials
As the industry strengthens its focus on patient centricity, Direct-to-Patient clinical trials have emerged as a popular trial design that have the potential to increase patient recruitment and retention. IRT plays a crucial role in the success of a Direct-to-Patient trial. Because drug supplies are being managed and shipped from distribution facilities directly to patients' homes, a sponsor must have a high-quality system in place to accurately track the chain of custody, ensure patient-blinding and handle other logistical challenges. What You Will Learn Benefits and challenges associated with the Direct-to-Patient model Bellerophon's top considerations when implementing this trial design How IRT can equip study teams to successfully track chain of custody, ensure patient blinding, and handle logistical challenges
by Suvoda