The US Food and Drug Administration (FDA) has issued a safety alert to patients and health care professionals about a higher risk of death in Oncopeptides' Phase III OCEAN clinical trial of Pepaxto (melphalan flufenamide) plus dexamethasone in multiple myeloma.
Free Case Study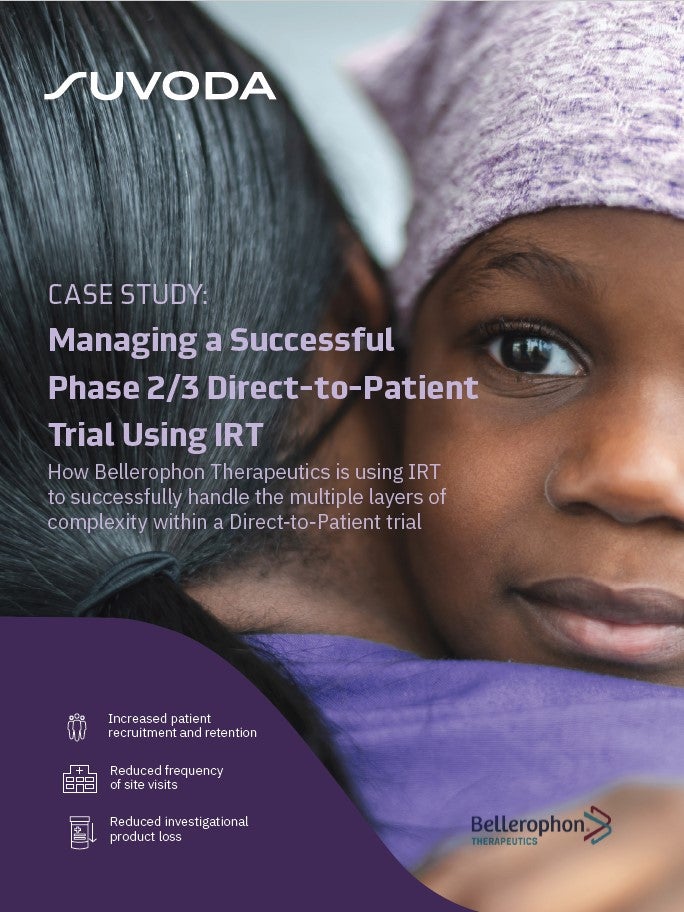 Direct-to-Patient Trials: How IRT Plays an Important Role in Bellerophon's Direct-to-Patient Trials
As the industry strengthens its focus on patient centricity, Direct-to-Patient clinical trials have emerged as a popular trial design that have the potential to increase patient recruitment and retention. IRT plays a crucial role in the success of a Direct-to-Patient trial. Because drug supplies are being managed and shipped from distribution facilities directly to patients' homes, a sponsor must have a high-quality system in place to accurately track the chain of custody, ensure patient-blinding and handle other logistical challenges. What You Will Learn Benefits and challenges associated with the Direct-to-Patient model Bellerophon's top considerations when implementing this trial design How IRT can equip study teams to successfully track chain of custody, ensure patient blinding, and handle logistical challenges
by Suvoda
The trial is designed to assess Pepaxto versus pomalidomide, both given with low-dose dexamethasone, in relapsed or refractory multiple myeloma patients after two to four lines of previous treatment.
In addition, OCEAN included patients who have had resistance to lenalidomide in the last line of treatment.
FDA granted accelerated approval in February for Pepaxto's use with dexamethasone in this patient population. The OCEAN study was a post-approval requirement.
Owing to the harmful effect on overall survival in the trial, the agency asked Oncopeptides to terminate enrolment. Furthermore, FDA stopped enrolment in additional Pepaxto trials that are underway.
Participants who are experiencing clinical benefit with Pepaxto may continue therapy in the OCEAN trial after being informed of the risks and signing an updated written informed consent, the FDA added.
In a statement, the FDA noted: "FDA encourages health care professionals to review patients' progress on Pepaxto and discuss the risks of continued administration with each patient in the context of other treatments.
"Patients currently receiving Pepaxto should also discuss with their health care professional the risks and benefits of receiving Pepaxto."
The agency will further review the data from the OCEAN study and may conduct a public meeting regarding the safety findings and the continued sale of Pepaxto.
Commenting on the FDA safety alert, Oncopeptides said: "Patient safety is paramount to Oncopeptides. The company has an ongoing dialogue with the FDA and will provide updated information as soon as more information becomes available."
Launched in 2017, the OCEAN trial enrolled 495 patients at more than 100 hospitals globally. The primary efficacy endpoint is the superiority of progression-free survival.
Free Case Study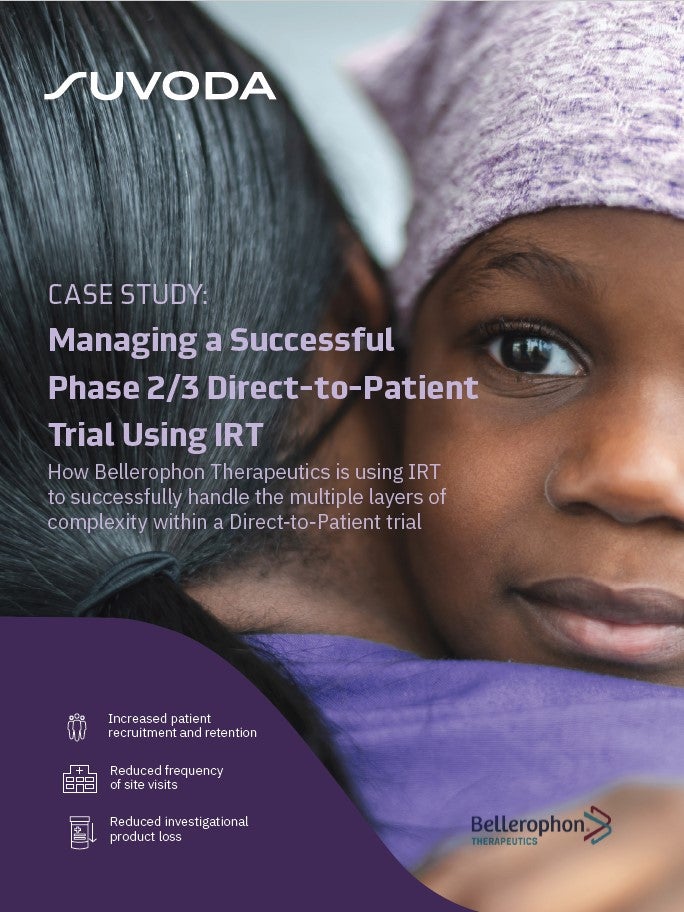 Direct-to-Patient Trials: How IRT Plays an Important Role in Bellerophon's Direct-to-Patient Trials
As the industry strengthens its focus on patient centricity, Direct-to-Patient clinical trials have emerged as a popular trial design that have the potential to increase patient recruitment and retention. IRT plays a crucial role in the success of a Direct-to-Patient trial. Because drug supplies are being managed and shipped from distribution facilities directly to patients' homes, a sponsor must have a high-quality system in place to accurately track the chain of custody, ensure patient-blinding and handle other logistical challenges. What You Will Learn Benefits and challenges associated with the Direct-to-Patient model Bellerophon's top considerations when implementing this trial design How IRT can equip study teams to successfully track chain of custody, ensure patient blinding, and handle logistical challenges
by Suvoda