The US Food and Drug Administration (FDA) has put a clinical hold on all the ongoing clinical trials of Gilead Sciences' injectable lenacapavir in borosilicate vials for HIV treatment and prevention or pre-exposure prophylaxis (PrEP).
Free Case Study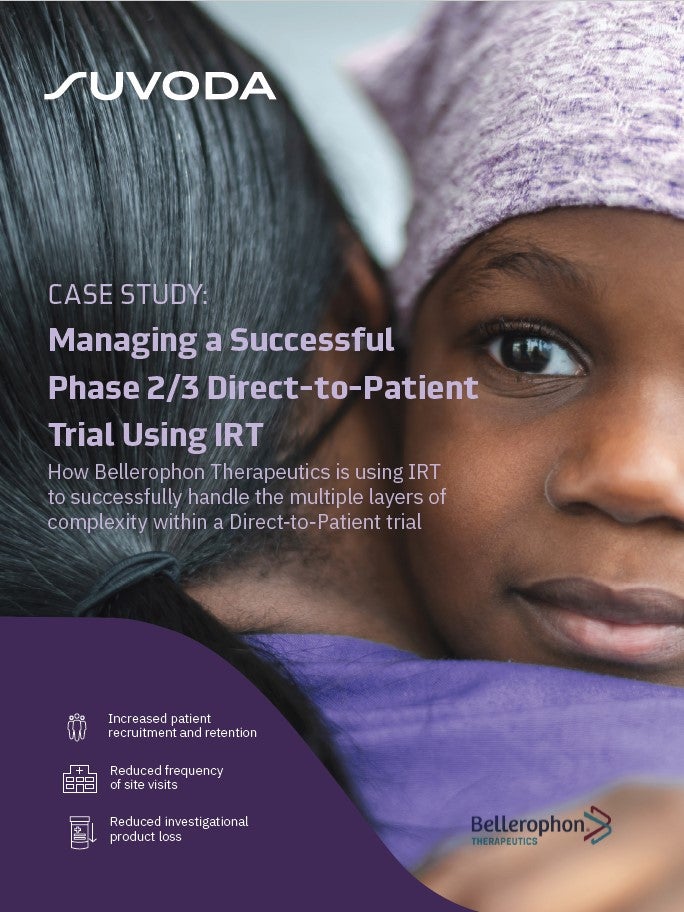 Direct-to-Patient Trials: How IRT Plays an Important Role in Bellerophon's Direct-to-Patient Trials
As the industry strengthens its focus on patient centricity, Direct-to-Patient clinical trials have emerged as a popular trial design that have the potential to increase patient recruitment and retention. IRT plays a crucial role in the success of a Direct-to-Patient trial. Because drug supplies are being managed and shipped from distribution facilities directly to patients' homes, a sponsor must have a high-quality system in place to accurately track the chain of custody, ensure patient-blinding and handle other logistical challenges. What You Will Learn Benefits and challenges associated with the Direct-to-Patient model Bellerophon's top considerations when implementing this trial design How IRT can equip study teams to successfully track chain of custody, ensure patient blinding, and handle logistical challenges
by Suvoda
The pause is due to growing concerns regarding the compatibility of lenacapavir solution offered in borosilicate vials, which might result in the creation of sub-visible glass particles in the drug solution.
An experimental compound, lenacapavir is a long-acting inhibitor of HIV-1 capsid.
The mechanism of action of the therapy is different from presently approved classes of antiviral agents and hinders HIV-1 at various stages of its lifecycle.
It is currently not approved by any regulatory agency for any kind of usage.
With clinical hold in place, selection and enrolment of trial subjects and the dosing with injectable lenacapavir will be stopped in all trials using such formulation.
All additional trial activities, such as subject monitoring and dosing in comparator group, will advance as per the relevant trial protocol.
Furthermore, Gilead noted that the subject dosing with oral formulations of lenacapavir will progress without changes.
The trials which are placed on hold include Phase III GS-US-412-5624, Phase III GS-US-528-9023, Phase II/III GS-US-200-4625, Phase II GS-US-200-4334, Phase I GS-US-200-5710, Phase I GS-US-200-5709, Phase I GS-US-528-5744, Phase I GS-US-200-5717, Phase I GS-US-200-4540 and Phase Ib GS-US-536-5816.
Gilead Sciences chief medical officer Merdad Parsey said: "We are committed to working diligently with FDA to resolve this glass vial compatibility quality issue and resume injectable lenacapavir dosing in the affected studies in a timely fashion."
In March this year, the company reported data from the Phase II/III CAPELLA trial where lenacapavir maintained increased rates of virologic suppression in heavily treatment-experienced people with multi-drug resistant HIV-1.
Free Case Study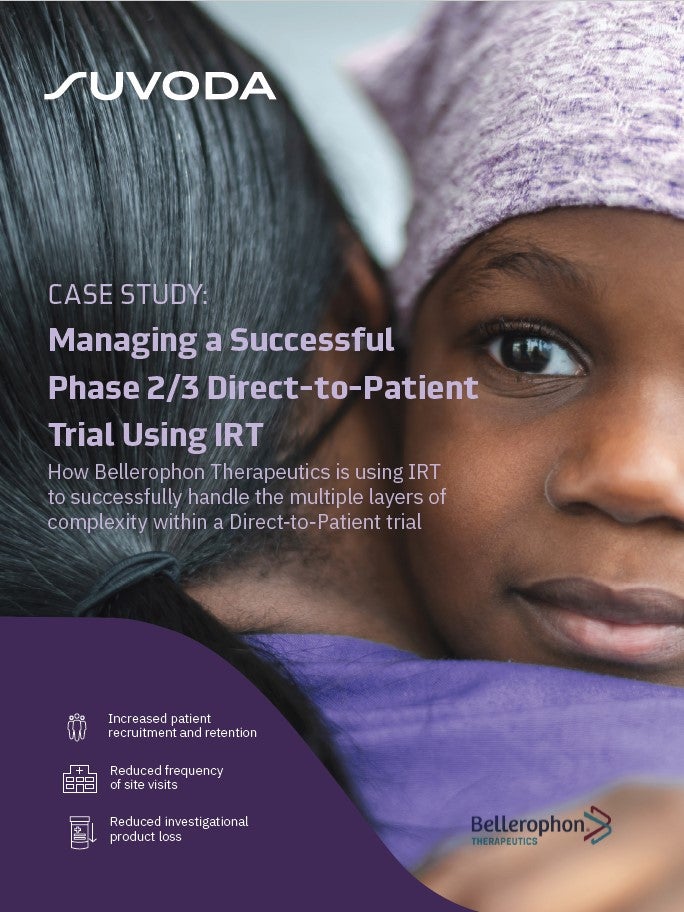 Direct-to-Patient Trials: How IRT Plays an Important Role in Bellerophon's Direct-to-Patient Trials
As the industry strengthens its focus on patient centricity, Direct-to-Patient clinical trials have emerged as a popular trial design that have the potential to increase patient recruitment and retention. IRT plays a crucial role in the success of a Direct-to-Patient trial. Because drug supplies are being managed and shipped from distribution facilities directly to patients' homes, a sponsor must have a high-quality system in place to accurately track the chain of custody, ensure patient-blinding and handle other logistical challenges. What You Will Learn Benefits and challenges associated with the Direct-to-Patient model Bellerophon's top considerations when implementing this trial design How IRT can equip study teams to successfully track chain of custody, ensure patient blinding, and handle logistical challenges
by Suvoda