Flinders University in Australia has announced plans to begin US clinical trials of a new seasonal flu vaccine developed using artificial intelligence (AI) technology.
Free Case Study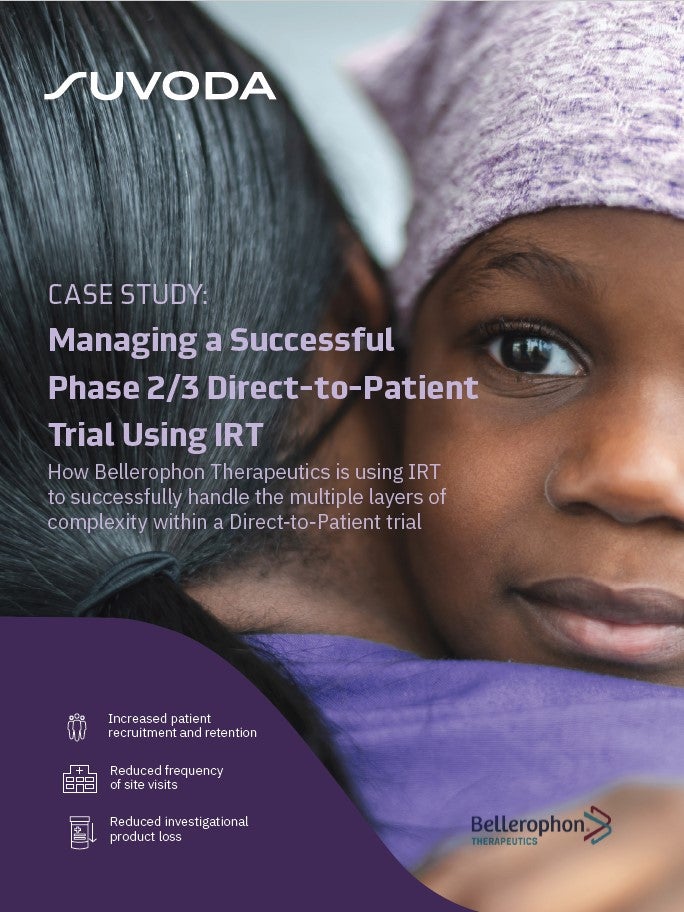 Direct-to-Patient Trials: How IRT Plays an Important Role in Bellerophon's Direct-to-Patient Trials
As the industry strengthens its focus on patient centricity, Direct-to-Patient clinical trials have emerged as a popular trial design that have the potential to increase patient recruitment and retention. IRT plays a crucial role in the success of a Direct-to-Patient trial. Because drug supplies are being managed and shipped from distribution facilities directly to patients' homes, a sponsor must have a high-quality system in place to accurately track the chain of custody, ensure patient-blinding and handle other logistical challenges. What You Will Learn Benefits and challenges associated with the Direct-to-Patient model Bellerophon's top considerations when implementing this trial design How IRT can equip study teams to successfully track chain of custody, ensure patient blinding, and handle logistical challenges
by Suvoda
Intended to offer more effectiveness, the new vaccine uses adjuvants that boost the body's immune response.
Researchers noted that the product has been designed by an AI programme called Search Algorithm for Ligands (SAM). This technology was developed by the university team.
Flinders University professor Nikolai Petrovsky said: "This represents the start of a new era where artificial intelligence is going to play an increasingly dominant role in drug discovery and design."
A randomised, double-blinded, Phase II study will be conducted in the US to assess the safety, reactogenicity, and immunogenicity of the flu vaccine over 12 months.
Funded by the National Institute of Allergy and Infectious Diseases, which is part of the US National Institutes of Health (NIH), the trial will involve approximately 240 healthy volunteers.
According to statistics, 228 people have died from flu-related complications across Australia this year. The new vaccine is expected to provide improved efficacy compared to existing vaccines.
Petrovsky noted: "Despite currently available vaccines, flu remains a very major global health problem.
"So far in 2019 there have been over 96,000 confirmed cases across Australia. The number in WA nearly doubled to 10,000, as did the number of deaths, there have been 57 deaths recorded in NSW, 44 in SA, and nearly 40 in Queensland."
The Phase II trial of the new vaccine is expected to be completed in November this year.
Free Case Study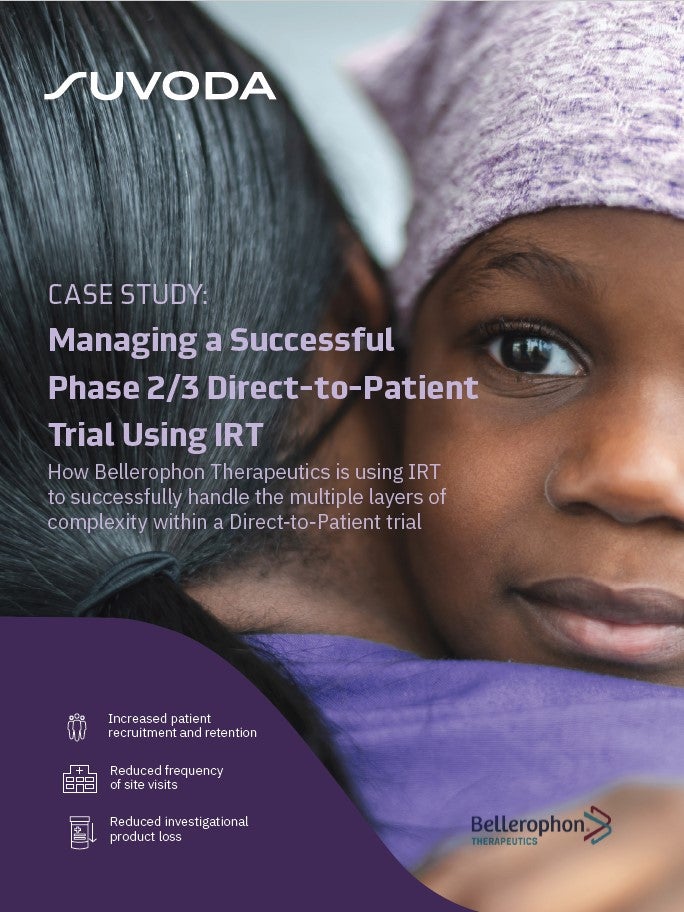 Direct-to-Patient Trials: How IRT Plays an Important Role in Bellerophon's Direct-to-Patient Trials
As the industry strengthens its focus on patient centricity, Direct-to-Patient clinical trials have emerged as a popular trial design that have the potential to increase patient recruitment and retention. IRT plays a crucial role in the success of a Direct-to-Patient trial. Because drug supplies are being managed and shipped from distribution facilities directly to patients' homes, a sponsor must have a high-quality system in place to accurately track the chain of custody, ensure patient-blinding and handle other logistical challenges. What You Will Learn Benefits and challenges associated with the Direct-to-Patient model Bellerophon's top considerations when implementing this trial design How IRT can equip study teams to successfully track chain of custody, ensure patient blinding, and handle logistical challenges
by Suvoda