French biopharmaceutical firm Genkyotex has secured US regulatory approval to conduct a Phase II clinical trial of GKT831 for the treatment of idiopathic pulmonary fibrosis (IPF).
Free Case Study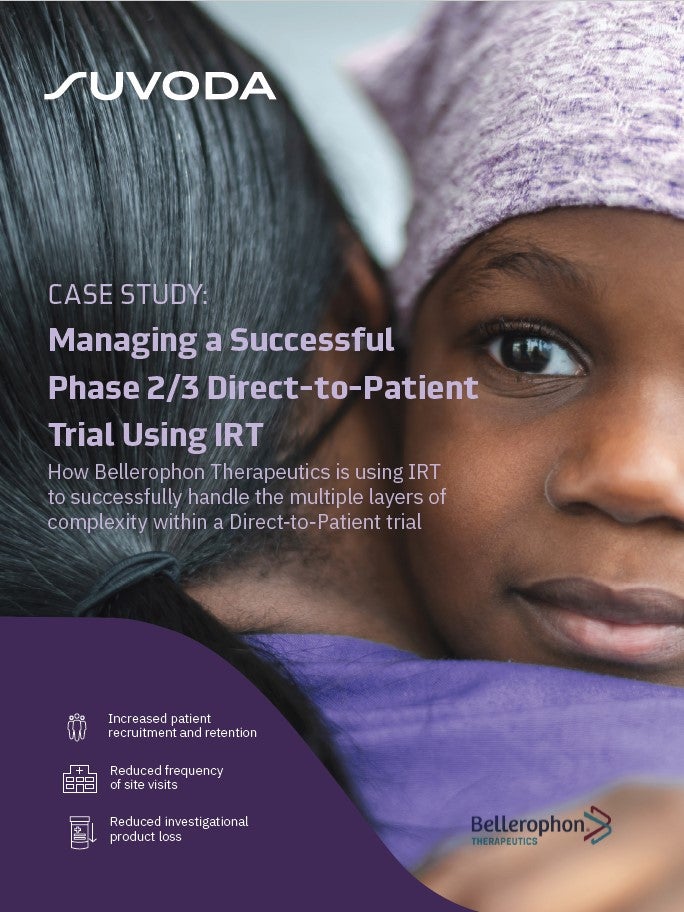 Direct-to-Patient Trials: How IRT Plays an Important Role in Bellerophon's Direct-to-Patient Trials
As the industry strengthens its focus on patient centricity, Direct-to-Patient clinical trials have emerged as a popular trial design that have the potential to increase patient recruitment and retention. IRT plays a crucial role in the success of a Direct-to-Patient trial. Because drug supplies are being managed and shipped from distribution facilities directly to patients' homes, a sponsor must have a high-quality system in place to accurately track the chain of custody, ensure patient-blinding and handle other logistical challenges. What You Will Learn Benefits and challenges associated with the Direct-to-Patient model Bellerophon's top considerations when implementing this trial design How IRT can equip study teams to successfully track chain of custody, ensure patient blinding, and handle logistical challenges
by Suvoda
GKT831 is an inhibitor of NADPH oxidase 1 (NOX1) and NOX4. It is being developed to treat fibrotic diseases, including primary biliary cholangitis (PBC), as well as type 1 diabetes and kidney disease (DKD).
The new Phase II trial forms part of a multi-year research programme on the role of NOX enzymes in IPF. This programme is supported by an $8.9m grant from the US National Institutes of Health (NIH).
GKT831's safety and efficacy will be assessed during the 24-week, placebo-controlled, double-blind, randomised, parallel-group trial in a total of 60 subjects on standard of care therapies.
The study will involve a 400mg twice a day dose, which demonstrated statistically significant improvements in various efficacy endpoints in a previous Phase II trial in PBC patients.
The dose also showed a favourable safety profile in the PBC study.
The primary endpoint of the latest trial will be the change in plasma levels of o,o'-dityrosine at 24 weeks. O,o'-dityrosine was found to be a marker of pulmonary oxidative stress.
Key secondary endpoints of the study include changes in six-minute walk distance, forced vital capacity, and CT imaging.
Genkyotex chief medical officer Dr Philippe Wiesel said: "The clear efficacy, excellent safety, and quality of life improvement achieved by GKT831 in our recently reported PBC trial suggest that GKT831 may provide important therapeutic benefits in patients with IPF."
GKT831 showed an efficient decrease in vascular remodelling and secondary right heart disease during preclinical studies involving lung disease models.
Free Case Study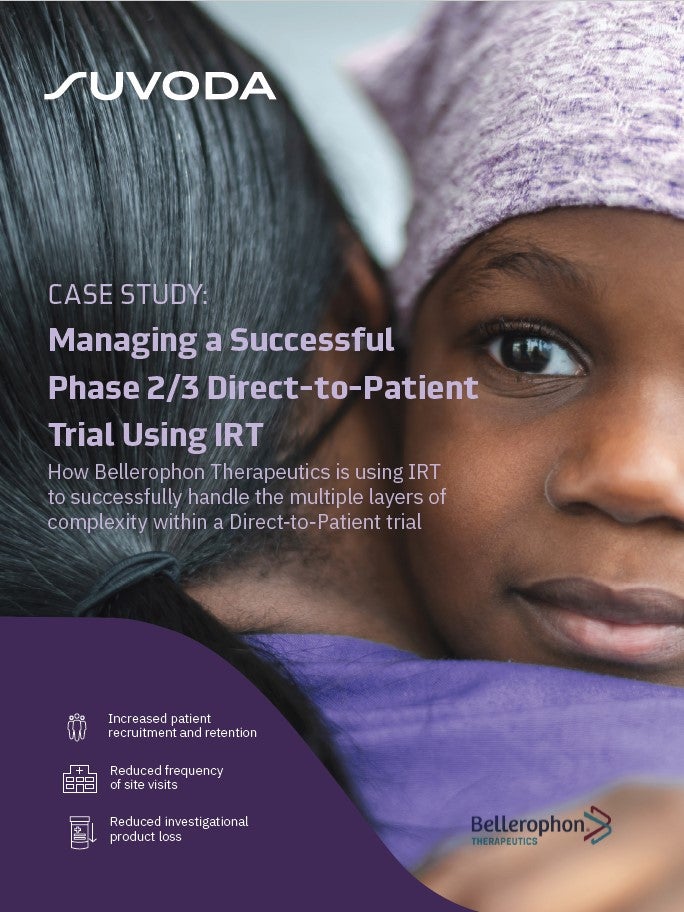 Direct-to-Patient Trials: How IRT Plays an Important Role in Bellerophon's Direct-to-Patient Trials
As the industry strengthens its focus on patient centricity, Direct-to-Patient clinical trials have emerged as a popular trial design that have the potential to increase patient recruitment and retention. IRT plays a crucial role in the success of a Direct-to-Patient trial. Because drug supplies are being managed and shipped from distribution facilities directly to patients' homes, a sponsor must have a high-quality system in place to accurately track the chain of custody, ensure patient-blinding and handle other logistical challenges. What You Will Learn Benefits and challenges associated with the Direct-to-Patient model Bellerophon's top considerations when implementing this trial design How IRT can equip study teams to successfully track chain of custody, ensure patient blinding, and handle logistical challenges
by Suvoda