Gilead Sciences has reported positive data from clinical and preclinical studies exploring the use of its investigational class inhibitor GS-6207 as a potential therapy for HIV.
Free Case Study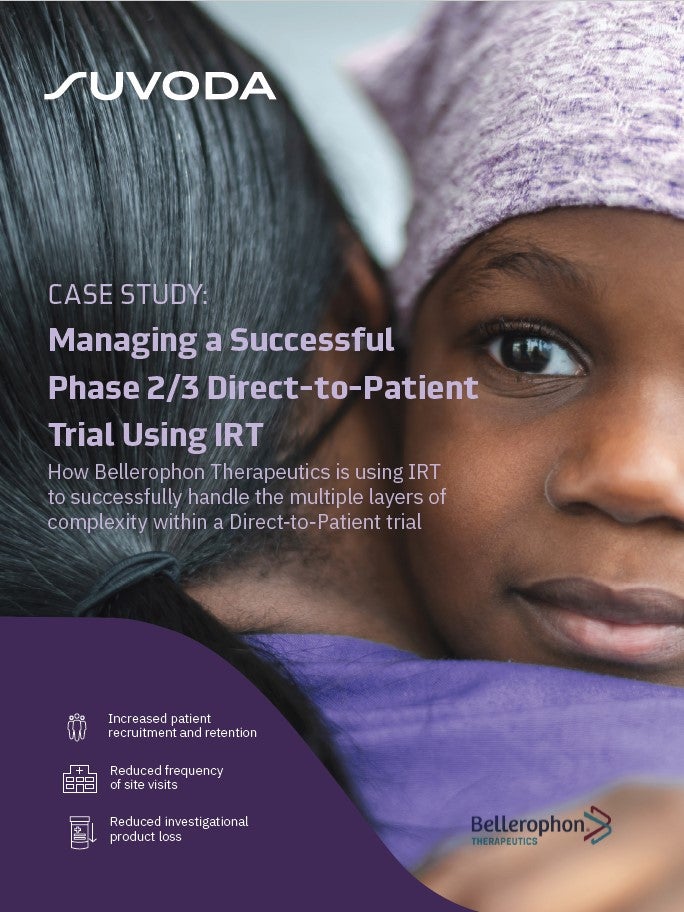 Direct-to-Patient Trials: How IRT Plays an Important Role in Bellerophon's Direct-to-Patient Trials
As the industry strengthens its focus on patient centricity, Direct-to-Patient clinical trials have emerged as a popular trial design that have the potential to increase patient recruitment and retention. IRT plays a crucial role in the success of a Direct-to-Patient trial. Because drug supplies are being managed and shipped from distribution facilities directly to patients' homes, a sponsor must have a high-quality system in place to accurately track the chain of custody, ensure patient-blinding and handle other logistical challenges. What You Will Learn Benefits and challenges associated with the Direct-to-Patient model Bellerophon's top considerations when implementing this trial design How IRT can equip study teams to successfully track chain of custody, ensure patient blinding, and handle logistical challenges
by Suvoda
Results from the randomised, double-blind Phase Ib proof-of-concept study of a subcutaneous formulation found significantly greater reductions in HIV-1 RNA versus placebo across all treatment groups.
The dose-response study evaluated the safety, antiviral activity and pharmacokinetics (PK) of GS-6207 in people with HIV.
As part of the trial, 39 HIV patients were randomised to receive a single subcutaneous dose of the drug or placebo. The trial's primary endpoint was the maximum reduction of plasma HIV-1 RNA to post-dose day 10.
Based on the data from the trial, GS-6207 was found to be safe and well-tolerated in healthy volunteers.
GS-6207 is an investigational agent and is being developed as a component of a long-acting regimen. The drug disrupts HIV capsid, a multimeric shell that is essential to viral replication, at multiple stages throughout the viral life cycle.
Gilead Sciences HIV and Emerging Viruses senior vice-president Diana Brainard said: "There have been significant advances in HIV therapy over the past three decades but for some people living with HIV, moving away from the need to take daily treatment is an important priority.
"By creating treatment options that can maintain virologic suppression regardless of a patient's adherence to taking oral medications, our goal is to help people living with HIV remain virally suppressed for life.
"These promising early data are part of Gilead's commitment to addressing the real-world needs of people living with HIV."
Gilead acquired FDA Breakthrough Therapy Designation for the development of GS-6207 to treat HIV-1 infection in heavily treatment-experienced patients.
Free Case Study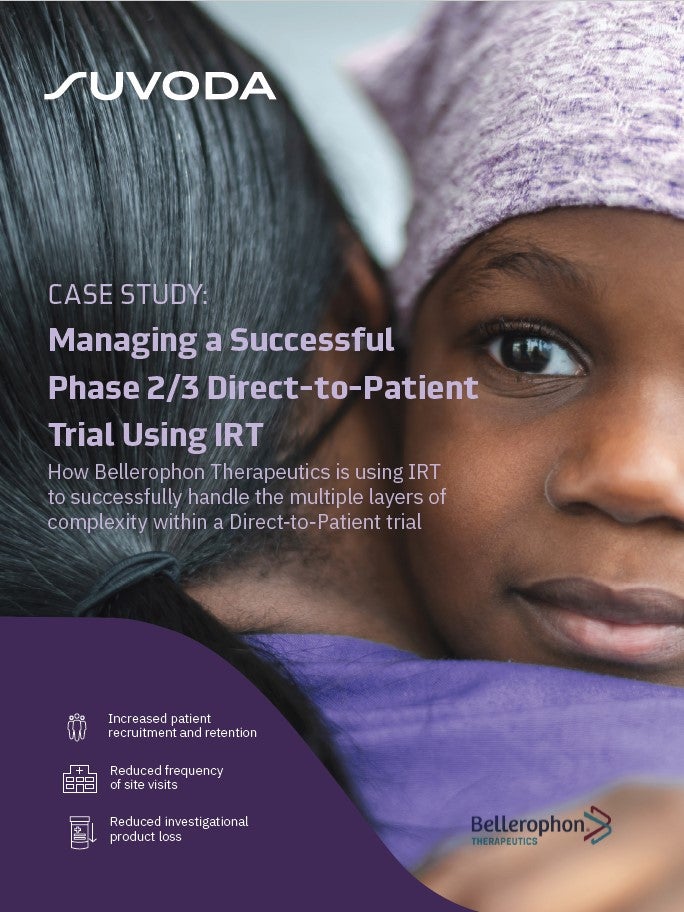 Direct-to-Patient Trials: How IRT Plays an Important Role in Bellerophon's Direct-to-Patient Trials
As the industry strengthens its focus on patient centricity, Direct-to-Patient clinical trials have emerged as a popular trial design that have the potential to increase patient recruitment and retention. IRT plays a crucial role in the success of a Direct-to-Patient trial. Because drug supplies are being managed and shipped from distribution facilities directly to patients' homes, a sponsor must have a high-quality system in place to accurately track the chain of custody, ensure patient-blinding and handle other logistical challenges. What You Will Learn Benefits and challenges associated with the Direct-to-Patient model Bellerophon's top considerations when implementing this trial design How IRT can equip study teams to successfully track chain of custody, ensure patient blinding, and handle logistical challenges
by Suvoda