Gilead Sciences' antiviral drug candidate remdesivir has led to quick recoveries in symptoms of Covid-19 patients in a clinical trial, according to a report by STAT news agency.
Free Case Study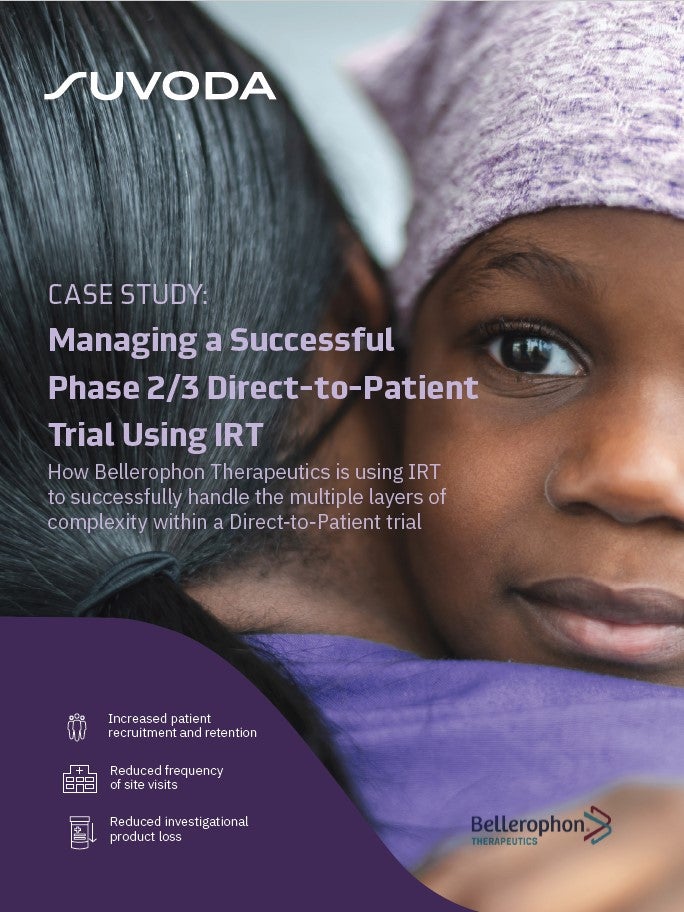 Direct-to-Patient Trials: How IRT Plays an Important Role in Bellerophon's Direct-to-Patient Trials
As the industry strengthens its focus on patient centricity, Direct-to-Patient clinical trials have emerged as a popular trial design that have the potential to increase patient recruitment and retention. IRT plays a crucial role in the success of a Direct-to-Patient trial. Because drug supplies are being managed and shipped from distribution facilities directly to patients' homes, a sponsor must have a high-quality system in place to accurately track the chain of custody, ensure patient-blinding and handle other logistical challenges. What You Will Learn Benefits and challenges associated with the Direct-to-Patient model Bellerophon's top considerations when implementing this trial design How IRT can equip study teams to successfully track chain of custody, ensure patient blinding, and handle logistical challenges
by Suvoda
STAT is said to have obtained a copy of a video discussion by a University of Chicago faculty member overseeing the study.
According to the partial data reported, participants treated with remdesivir experienced rapid recoveries in fever and respiratory symptoms and nearly all patients were discharged within one week.
Commenting on the report, Gilead said in an email statement that the clinical data has to be analysed before any conclusions can be drawn.
An email from the University of Chicago Medicine noted: "Partial data from an ongoing clinical trial is by definition incomplete and should never be used to draw conclusions."
Gilead estimates results from its Phase III trial involving severe Covid-19 patients to be available at the end of this month, while results from other studies are expected in May.
The University of Chicago is one of 152 sites conducting Gilead's single-arm trial in severe Covid-19 patients. A trial for the treatment of moderate Covid-19 symptoms is said to involve sites.
STAT said that University of Chicago Medicine enrolled a total of 125 patients into two of Gilead's trials, with 113 of these subjects having severe disease. The majority of patients have been reportedly discharged, while two participants died.
Last week, Gilead reported positive data from analysis of an international cohort of Covid-19 patients treated with remdesivir on an individual compassionate use basis.
According to the data, most patients treated with remdesivir experienced clinical improvement without any new safety signals.
In addition to Gilead's trials, the drug is being assessed in a Covid-19 study funded by the National Institutes of Health (NIH)'s National Institute of Allergy and Infectious Diseases (NIAID).
Free Case Study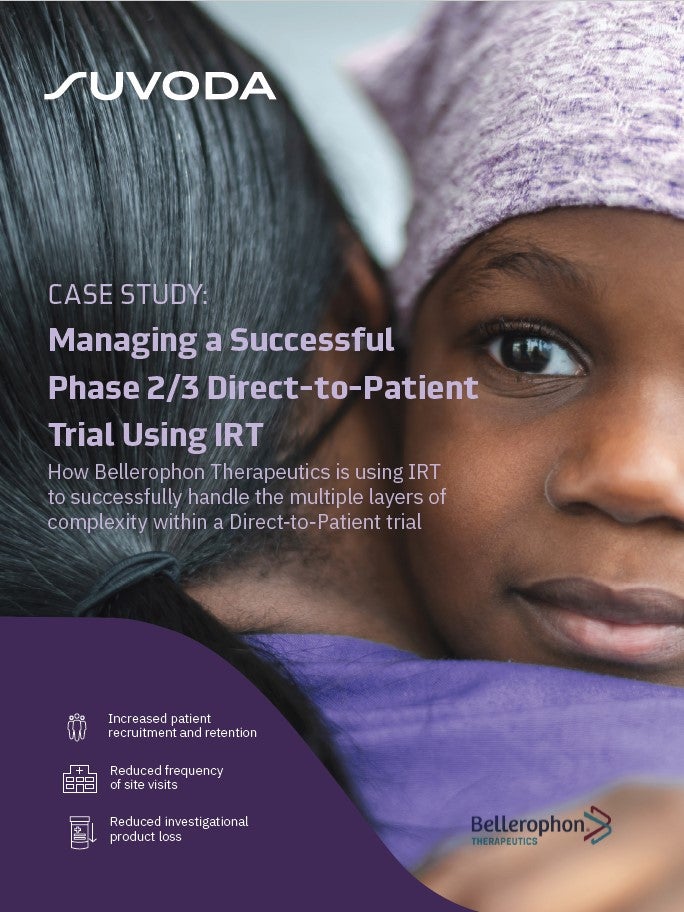 Direct-to-Patient Trials: How IRT Plays an Important Role in Bellerophon's Direct-to-Patient Trials
As the industry strengthens its focus on patient centricity, Direct-to-Patient clinical trials have emerged as a popular trial design that have the potential to increase patient recruitment and retention. IRT plays a crucial role in the success of a Direct-to-Patient trial. Because drug supplies are being managed and shipped from distribution facilities directly to patients' homes, a sponsor must have a high-quality system in place to accurately track the chain of custody, ensure patient-blinding and handle other logistical challenges. What You Will Learn Benefits and challenges associated with the Direct-to-Patient model Bellerophon's top considerations when implementing this trial design How IRT can equip study teams to successfully track chain of custody, ensure patient blinding, and handle logistical challenges
by Suvoda