G laxoSmithKline (G SK) has decided to stop the enrolment of patients in Phase II INDUCE-3 trial of feladilimab for PD-L1 positive recurrent locally advanced or metastatic head and neck squamous cell carcinoma (PD-L1 HNSCC) treatment.
Feladilimab is an investigational inducible T cell co-stimulatory (ICOS) agonist.
The latest move follows a recommendation from the Independent Data Monitoring Committee and will also include discontinuation of the treatment with feladilimab.
The INDUCE-3 study is evaluating feladilimab plus pembrolizumab as compared with placebo plus pembrolizumab in PD-L1 HNSCC patients.
G SK will also stop the INDUCE-4 phase II trial analysing feladilimab versus placebo plus pembrolizumab and chemotherapy.
The company will analyse the totality of the data for understanding the impact on feladilimab's overall clinical development programme.
The INDUCE-3 and INDUCE-4 trials are carried out as part of an agreement between G SK and Merck.
In a separate development, REG ENXBIO has dosed the first patient in Cohort 3 of the ongoing Phase I/II trial of RG X-121 for treating Mucopolysaccharidosis Type II (MPS II), also known as Hunter Syndrome, in patients aged up to five years old.
An investigational one-time gene therapy, RG X-121 can potentially deliver the gene that encodes the iduronate-2-sulfatase (I2S) enzyme using the AAV9 vector.
In the open-label, dose-escalation trial being carried out at four clinical centres in the US and Brazil, three dose levels of RG X-121 administered directly to the cerebrospinal fluid (CSF) will be analysed.
Safety and tolerability of RG X-121 will form the study's primary endpoint, while additional endpoints include the effect of RG X-121 on biomarkers of I2S enzyme activity in the CSF, serum and urine; neurocognitive development; and other outcome measures.
REG ENXBIO chief medical officer Steve Pakola said: "We are pleased with our continued progress in the Phase I/II trial of RG X-121 as we increase the dose level to further our understanding of the potential treatment effects, including potential systemic benefit for patients."
Cell & G ene Therapy Coverage on Clinical Trials Arena supported by Cytiva.
Editorial content is independently produced and follows the highest standards of journalistic integrity. Topic sponsors are not involved in the creation of editorial content.
Free Whitepaper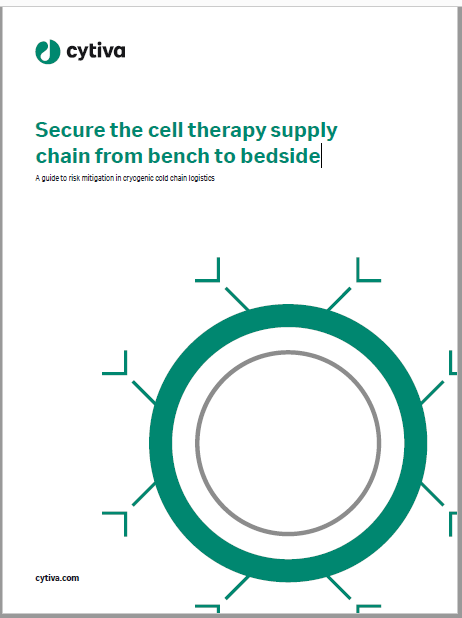 Secure the cell therapy supply chain from bench to bedside
The development of cell therapies is changing healthcare, delivering new hope to thousands of patients around the world. The vein-to-vein workflow for these therapies, however, is not without challenges, many of which will increase as we scale up to treat more patients. Download this free guide from Cytiva to learn more about the challenges and risks associated with the cryogenic supply chain for cell therapies, and how supply chain disruptions can best be mitigated.
by Cytiva Thematic
By clicking the Download Free Whitepaper button, you accept the terms and conditions and acknowledge that your data will be used as described in the Cytiva Thematic privacy policy By downloading this Whitepaper, you acknowledge that we may share your information with our white paper partners/sponsors who may contact you directly with information on their products and services.

Visit our privacy policy for more information about our services, how we may use, process and share your personal data, including information on your rights in respect of your personal data and how you can unsubscribe from future marketing communications. Our services are intended for corporate subscribers and you warrant that the email address submitted is your corporate email address.