GlaxoSmithKline (GSK) has announced promising data for its Zejula (niraparib) drug as a maintenance therapy in the Phase III PRIMA clinical trial involving ovarian cancer patients.
Free Case Study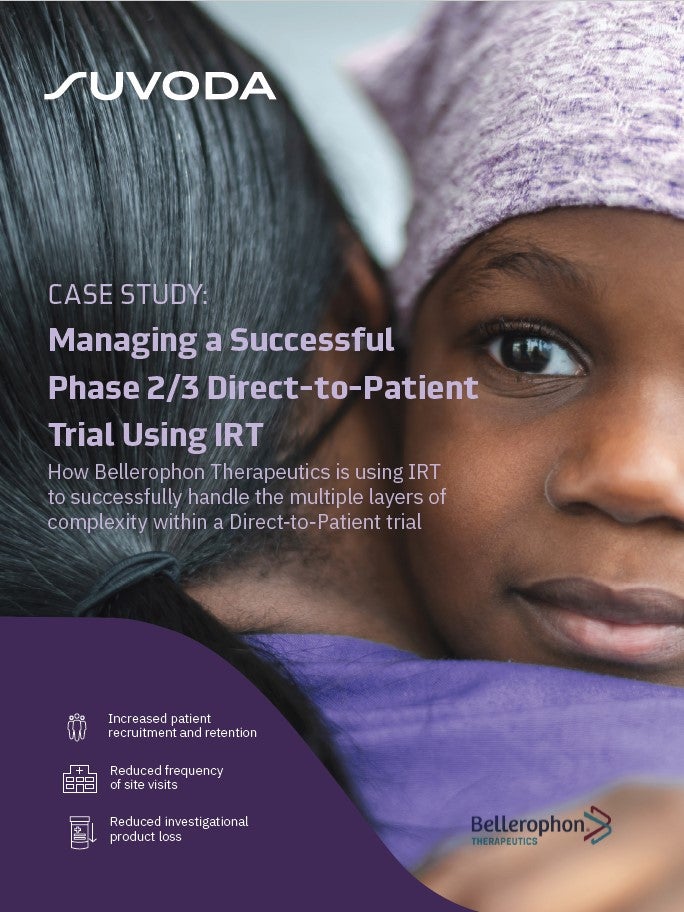 Direct-to-Patient Trials: How IRT Plays an Important Role in Bellerophon's Direct-to-Patient Trials
As the industry strengthens its focus on patient centricity, Direct-to-Patient clinical trials have emerged as a popular trial design that have the potential to increase patient recruitment and retention. IRT plays a crucial role in the success of a Direct-to-Patient trial. Because drug supplies are being managed and shipped from distribution facilities directly to patients' homes, a sponsor must have a high-quality system in place to accurately track the chain of custody, ensure patient-blinding and handle other logistical challenges. What You Will Learn Benefits and challenges associated with the Direct-to-Patient model Bellerophon's top considerations when implementing this trial design How IRT can equip study teams to successfully track chain of custody, ensure patient blinding, and handle logistical challenges
by Suvoda
The trial recruited subjects who had first-line stage III or IV ovarian cancer after platinum-based chemotherapy.
Niraparib is an oral, once-daily inhibitor of poly ADP ribose polymerase (PARP). The drug is being developed for the treatment of various cancer types.
PRIMA is a randomised, double-blind, placebo-controlled trial that compared the efficacy of niraparib to placebo.
The trial involved a personalised starting dose of once-a-day 200mg niraparib in participants with a baseline weight of less than 77kg or platelet count of less than 150K/μL and 300mg in all other subjects.
The Phase III study met its primary endpoint demonstrating a statistically significant improvement in progression-free survival, irrespective of the biomarker status.
In addition, the safety and tolerability profile of the drug was observed to be consistent with that of prior studies.
GSK chief scientific officer and R&D president Dr Hal Barron said: "Almost 300,000 women around the world are diagnosed with ovarian cancer every year, yet only about 15% of patients are currently eligible to receive PARP inhibitors as their initial therapy. These exciting data demonstrate that Zejula has the potential to significantly benefit even more women with this devastating cancer."
Apart from the PRIMA study, niraparib is being studied in the Phase III BRAVO trial for germline BRCA-mutated, metastatic breast cancer and Phase II QUADRA study in ovarian cancer patients.
The drug is also undergoing studies as a combination therapy for metastatic, triple-negative breast cancer and platinum-sensitive ovarian cancer.
Janssen Biotech licensed global rights, excluding Japan, to develop and commercialise the drug for prostate cancer.
Free Case Study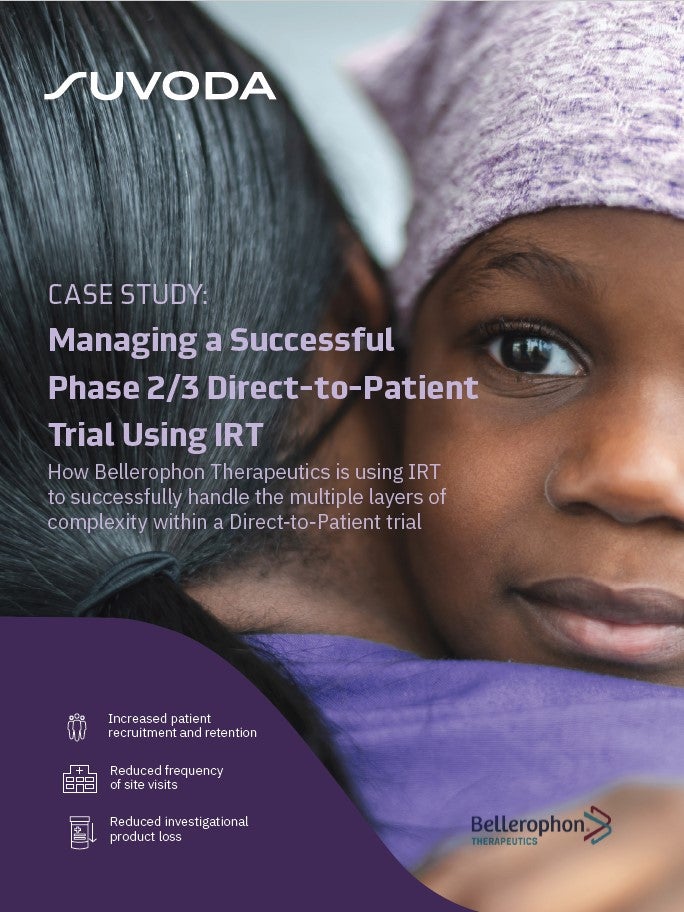 Direct-to-Patient Trials: How IRT Plays an Important Role in Bellerophon's Direct-to-Patient Trials
As the industry strengthens its focus on patient centricity, Direct-to-Patient clinical trials have emerged as a popular trial design that have the potential to increase patient recruitment and retention. IRT plays a crucial role in the success of a Direct-to-Patient trial. Because drug supplies are being managed and shipped from distribution facilities directly to patients' homes, a sponsor must have a high-quality system in place to accurately track the chain of custody, ensure patient-blinding and handle other logistical challenges. What You Will Learn Benefits and challenges associated with the Direct-to-Patient model Bellerophon's top considerations when implementing this trial design How IRT can equip study teams to successfully track chain of custody, ensure patient blinding, and handle logistical challenges
by Suvoda