HiberCell has commenced a first-in-human Phase Ia/b clinical trial of HC-7366 in advanced solid tumour patients. 
Free Case Study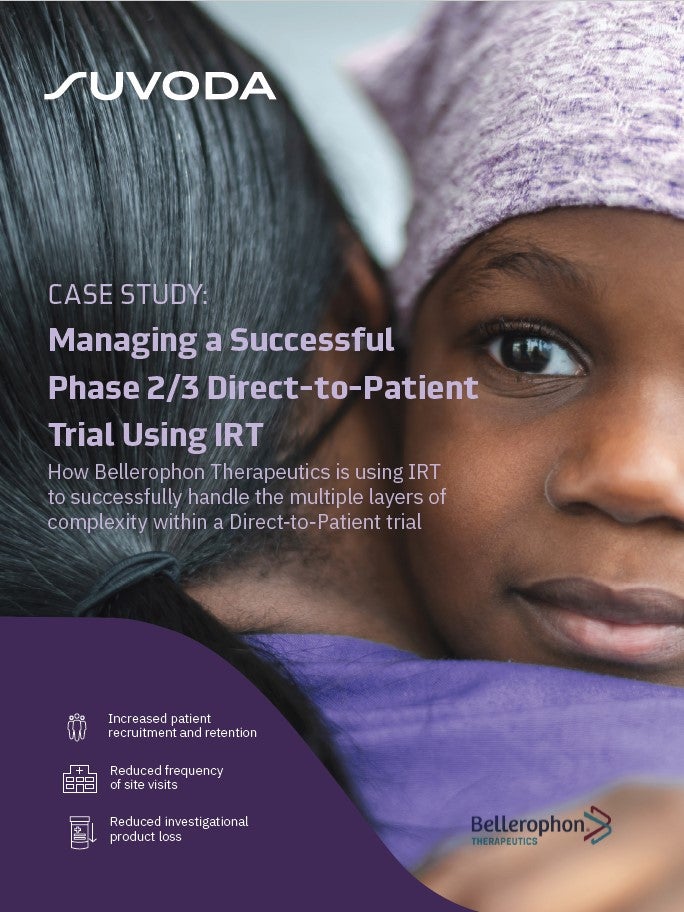 Direct-to-Patient Trials: How IRT Plays an Important Role in Bellerophon's Direct-to-Patient Trials
As the industry strengthens its focus on patient centricity, Direct-to-Patient clinical trials have emerged as a popular trial design that have the potential to increase patient recruitment and retention. IRT plays a crucial role in the success of a Direct-to-Patient trial. Because drug supplies are being managed and shipped from distribution facilities directly to patients' homes, a sponsor must have a high-quality system in place to accurately track the chain of custody, ensure patient-blinding and handle other logistical challenges. What You Will Learn Benefits and challenges associated with the Direct-to-Patient model Bellerophon's top considerations when implementing this trial design How IRT can equip study teams to successfully track chain of custody, ensure patient blinding, and handle logistical challenges
by Suvoda
The first study centre at Sarah Cannon Research Institute at Tennessee Oncology in Nashville in the US state of Tennessee launched in January this year is currently recruiting participants.
HC-7366 is a selective, orally bioavailable modulator of General Control Nonderepressible 2 (GNC2).
The open-label, multicentre trial will analyse the safety and tolerability of HC-7366 in individuals with colorectal cancer, head and neck squamous cell carcinoma, non-small cell lung cancer, transitional cell carcinoma of the bladder and various other advanced solid tumours.
Furthermore, the trial will detect the maximum tolerated dose of HC-7366 and identify the recommended dose for the Phase II trial.
This Phase Ia/b trial is the first for the company analysing HC-7366 and is a vital part of the strategy for the therapy that comprises the assessment as a potential therapy to treat haematological malignancies by targeting and modulating combined stress response.
In September last year, HiberCell submitted an Investigational New Drug application (IND) for HC-7366.
HiberCell CEO Alan Rigby said: "We are pleased to announce that HC-7366, our first-in-human GCN2 modulator, is now being tested in cancer patients with advanced solid tumours.
"Importantly, we designed HC-7366 to provide both potent anti-tumour activity as well as immunomodulatory activity in cancer patients whose tumours leverage the integrated stress response pathway to drive therapeutic resistance to current therapies that can lead to cancer relapse.
"Initiation of the Phase I clinical trial is an important step forward for HC-7366 and further supports our mission of addressing the foundational barriers that have historically prevented cancer patients from living longer, cancer-free lives."
Free Case Study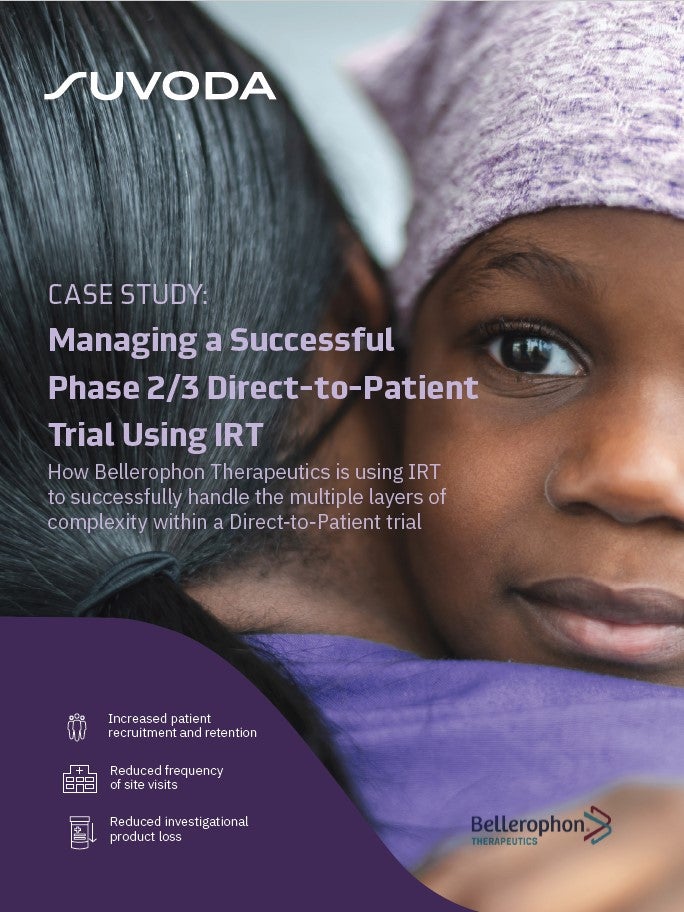 Direct-to-Patient Trials: How IRT Plays an Important Role in Bellerophon's Direct-to-Patient Trials
As the industry strengthens its focus on patient centricity, Direct-to-Patient clinical trials have emerged as a popular trial design that have the potential to increase patient recruitment and retention. IRT plays a crucial role in the success of a Direct-to-Patient trial. Because drug supplies are being managed and shipped from distribution facilities directly to patients' homes, a sponsor must have a high-quality system in place to accurately track the chain of custody, ensure patient-blinding and handle other logistical challenges. What You Will Learn Benefits and challenges associated with the Direct-to-Patient model Bellerophon's top considerations when implementing this trial design How IRT can equip study teams to successfully track chain of custody, ensure patient blinding, and handle logistical challenges
by Suvoda