Humanigen has announced the dosing of the first patient in the Phase III trial being conducted at US-based MedStar Washington Hospital Center for evaluating lenzilumab to treat hospitalised Covid-19 patients.
Free Case Study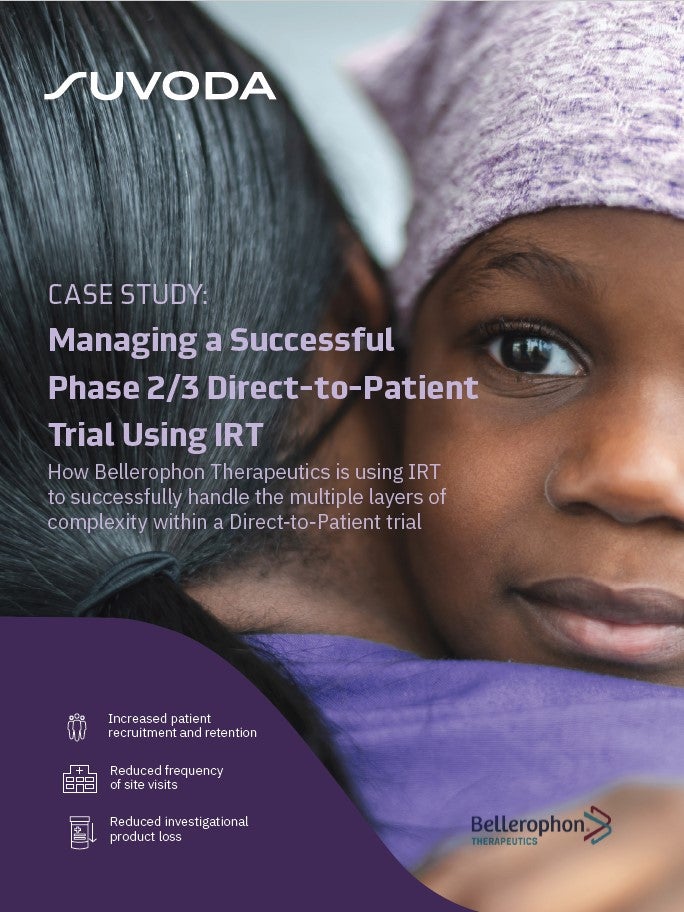 Direct-to-Patient Trials: How IRT Plays an Important Role in Bellerophon's Direct-to-Patient Trials
As the industry strengthens its focus on patient centricity, Direct-to-Patient clinical trials have emerged as a popular trial design that have the potential to increase patient recruitment and retention. IRT plays a crucial role in the success of a Direct-to-Patient trial. Because drug supplies are being managed and shipped from distribution facilities directly to patients' homes, a sponsor must have a high-quality system in place to accurately track the chain of custody, ensure patient-blinding and handle other logistical challenges. What You Will Learn Benefits and challenges associated with the Direct-to-Patient model Bellerophon's top considerations when implementing this trial design How IRT can equip study teams to successfully track chain of custody, ensure patient blinding, and handle logistical challenges
by Suvoda
Lenzilumab is a monoclonal antibody designed to neutralise granulocyte-macrophage colony-stimulating factor (GM-CSF).
The randomised, double-blind, multi-centre, placebo-controlled trial will enrol approximately 300 adult patients who will be randomised to receive lenzilumab or placebo, along with SOC in both arms.
The primary objective of this trial is to analyse whether lenzilumab, along with SOC, can ease cytokine release syndrome (CRS).
Furthermore, the trial will analyse the antibody's potential in aiding faster recovery in hospitalised patients with severe or critical Covid-19 pneumonia.
MedStar Washington Hospital Center is among 18 sites in the US that will enrol patients.
Humanigen CEO Cameron Durrant said: "Given the growing number of cases in the DC area seen in the past few weeks, we were particularly motivated to ensure our Phase III study was enrolling and accessible.
"We have been impressed with the hospital leadership and trial investigators at MedStar Washington and worked together with speed and efficiency to get this trial location ready to enrol patients."
Last month, the US Food and Drug Administration (FDA) provided written guidance for Humanigen to submit an application seeking emergency use authorisation (EUA) to treat Covid-19 using the company's drug candidate lenzilumab.
In June, Humanigen reported positive data from the first clinical use of lenzilumab in 12 Covid-19 patients. Data showed that lenzilumab demonstrated rapid clinical improvement in patients with a median time to recovery and discharge of five days and 100% survival to the data cut-off date.
Free Case Study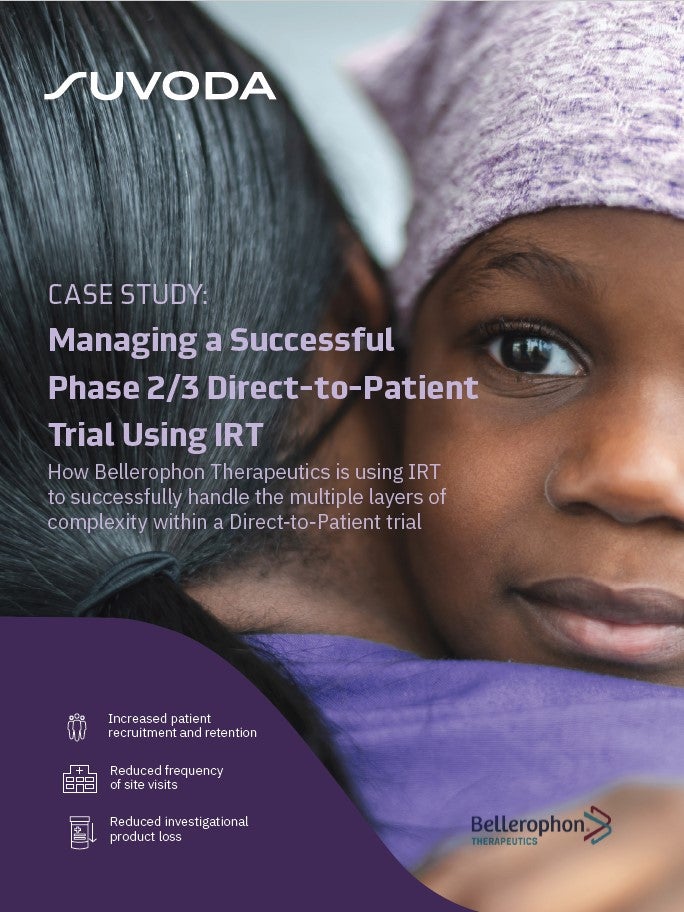 Direct-to-Patient Trials: How IRT Plays an Important Role in Bellerophon's Direct-to-Patient Trials
As the industry strengthens its focus on patient centricity, Direct-to-Patient clinical trials have emerged as a popular trial design that have the potential to increase patient recruitment and retention. IRT plays a crucial role in the success of a Direct-to-Patient trial. Because drug supplies are being managed and shipped from distribution facilities directly to patients' homes, a sponsor must have a high-quality system in place to accurately track the chain of custody, ensure patient-blinding and handle other logistical challenges. What You Will Learn Benefits and challenges associated with the Direct-to-Patient model Bellerophon's top considerations when implementing this trial design How IRT can equip study teams to successfully track chain of custody, ensure patient blinding, and handle logistical challenges
by Suvoda