Full-service contract research organisation (CRO) LINK Medical has entered a collaboration agreement with Viedoc for a new partnership programme to enhance clinical trial efficiency.
Free Case Study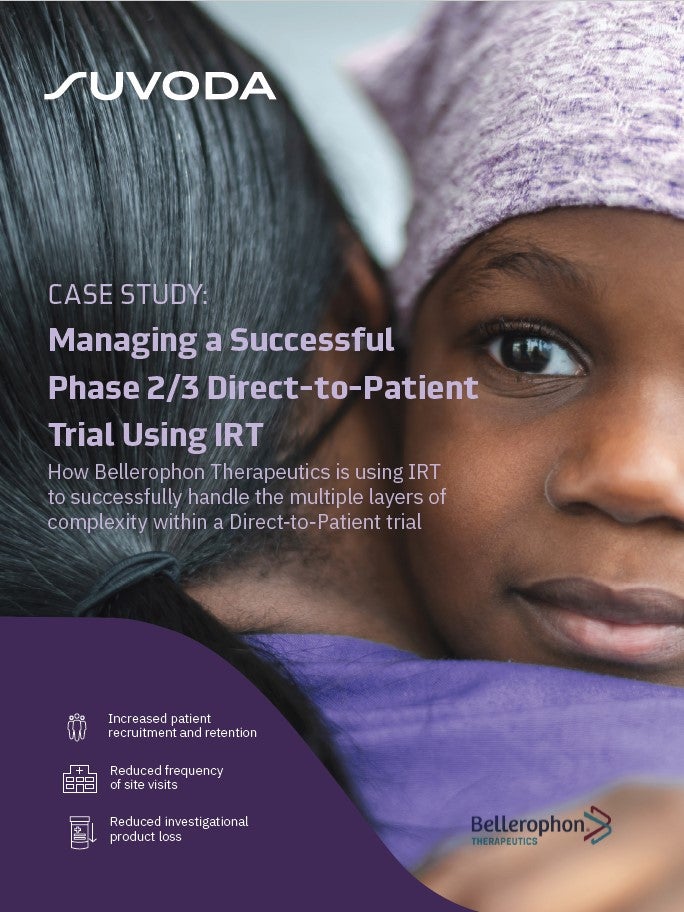 Direct-to-Patient Trials: How IRT Plays an Important Role in Bellerophon's Direct-to-Patient Trials
As the industry strengthens its focus on patient centricity, Direct-to-Patient clinical trials have emerged as a popular trial design that have the potential to increase patient recruitment and retention. IRT plays a crucial role in the success of a Direct-to-Patient trial. Because drug supplies are being managed and shipped from distribution facilities directly to patients' homes, a sponsor must have a high-quality system in place to accurately track the chain of custody, ensure patient-blinding and handle other logistical challenges. What You Will Learn Benefits and challenges associated with the Direct-to-Patient model Bellerophon's top considerations when implementing this trial design How IRT can equip study teams to successfully track chain of custody, ensure patient blinding, and handle logistical challenges
by Suvoda
Established by Viedoc, the programme is intended to boost the efficiency of the trials for LINK Medical and its clients.
It also facilitates an uninterrupted interchange of experience, needs, and ideas, and the testing of new features.
LINK Medical CEO Ola Gudmundsen said: "We have used Viedoc as our EDC system for almost two decades and built more than 400 studies with it.
"The new partnership agreement ensures that we can continue to build on the extensive experience with Viedoc and to deliver advanced and user-friendly EDC solutions to our clients well into the future.
"In addition, the growing suite of eClinical solutions from Viedoc provides us with the ideal tools to deliver more complex and efficient trials such as decentralised trials to our clients."
LINK Medical is currently an established Master Viedoc user with possessing expertise in all Viedoc features.
The CRO previously had a three-year collaboration agreement in place with Viedoc. With the latest development, the deal has been renewed for an additional period of three years.
In accordance with the new contract, LINK Medical will be able to leverage the existing benefits of the system and guarantee its quick development in line with customer requirements.
Based in Sweden, Viedoc creates software for the life science sector to support key pharmaceutical, biotech and medical device firms, as well as research institutions globally by expediting clinical trials on all levels.
Free Case Study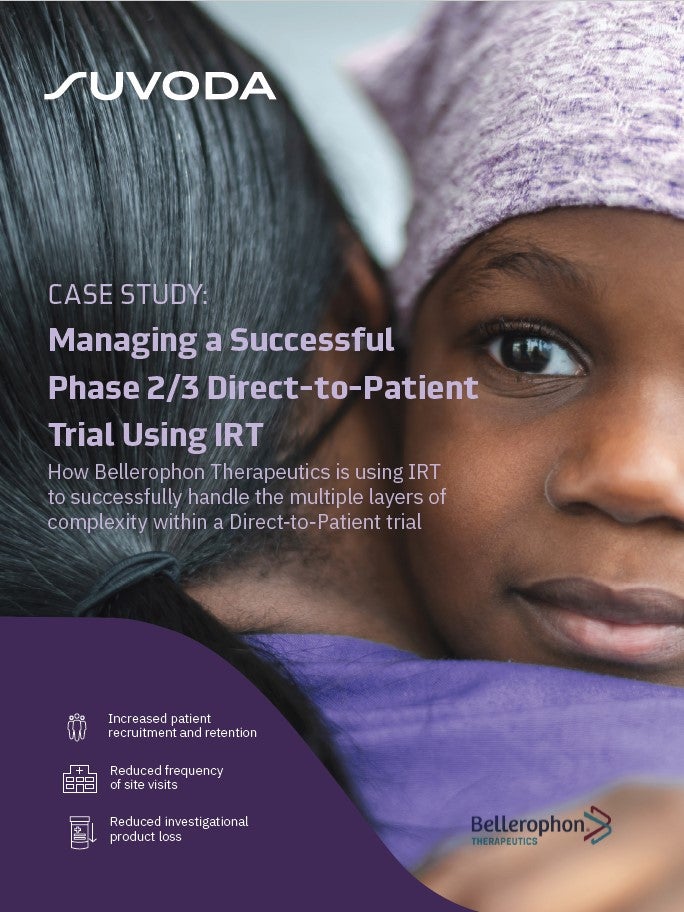 Direct-to-Patient Trials: How IRT Plays an Important Role in Bellerophon's Direct-to-Patient Trials
As the industry strengthens its focus on patient centricity, Direct-to-Patient clinical trials have emerged as a popular trial design that have the potential to increase patient recruitment and retention. IRT plays a crucial role in the success of a Direct-to-Patient trial. Because drug supplies are being managed and shipped from distribution facilities directly to patients' homes, a sponsor must have a high-quality system in place to accurately track the chain of custody, ensure patient-blinding and handle other logistical challenges. What You Will Learn Benefits and challenges associated with the Direct-to-Patient model Bellerophon's top considerations when implementing this trial design How IRT can equip study teams to successfully track chain of custody, ensure patient blinding, and handle logistical challenges
by Suvoda