MAIA Biotechnology is set to commence the Phase II THIO-101 clinical trial of its lead compound, 6-thio-dG or 6-thio-2'-deoxyguanosine (THIO), followed by cemiplimab in advanced non-small cell lung cancer (NSCLC) patients. 
Free Case Study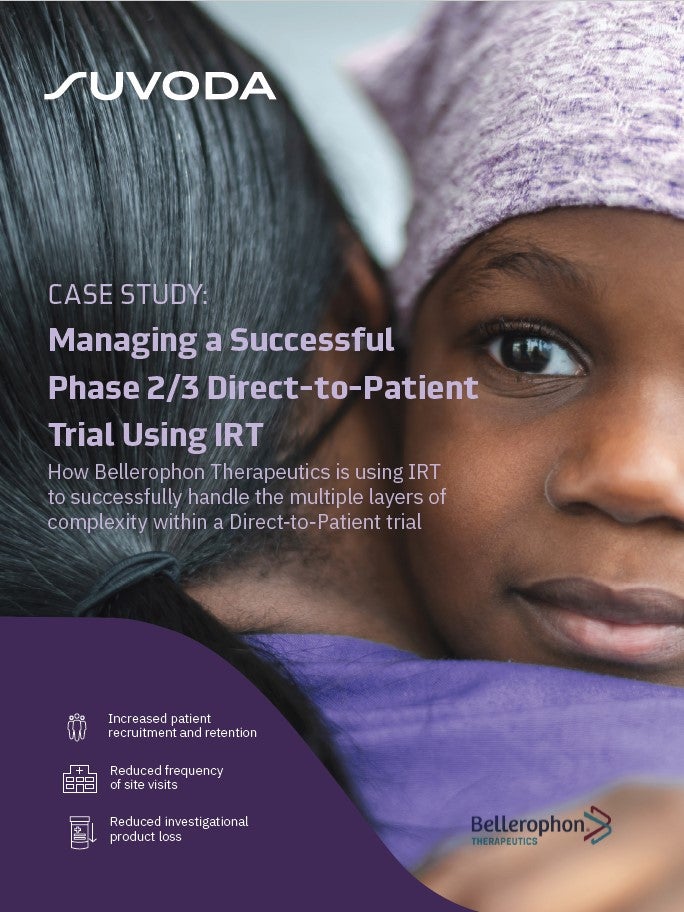 Direct-to-Patient Trials: How IRT Plays an Important Role in Bellerophon's Direct-to-Patient Trials
As the industry strengthens its focus on patient centricity, Direct-to-Patient clinical trials have emerged as a popular trial design that have the potential to increase patient recruitment and retention. IRT plays a crucial role in the success of a Direct-to-Patient trial. Because drug supplies are being managed and shipped from distribution facilities directly to patients' homes, a sponsor must have a high-quality system in place to accurately track the chain of custody, ensure patient-blinding and handle other logistical challenges. What You Will Learn Benefits and challenges associated with the Direct-to-Patient model Bellerophon's top considerations when implementing this trial design How IRT can equip study teams to successfully track chain of custody, ensure patient blinding, and handle logistical challenges
by Suvoda
The move comes after the company obtained approval from the Bellberry Human Research Ethics Committee (HREC) in Australia to launch the trial.
The trial will analyse the possible immune system activation effects of THIO followed by cemiplimab in subjects with NSCLC, to permit immune activation and PD-1 sensitivity to occur.
It will assess if low dosages of THIO given before checkpoint inhibitor could boost and extend immune response in advanced NSCLC patients who were unresponsive to or have advanced following first-line treatment regimen comprising a checkpoint inhibitor.
Analysing the safety of THIO given as an anticancer agent and a priming immune system agent before administration of cemiplimab is one of the primary objectives of the trial.
Evaluating the clinical efficacy of THIO given followed by cemiplimab assessed using overall response rate as the primary clinical endpoint will be the other objective.
In the initial stage, the trial will be initiated in Australia and Europe with plans to extend it to the US.
A telomere-targeting agent, THIO is in the development stage as a second or later line of NSCLC therapy for patients who have advanced beyond the current standard-of-care regimen of checkpoint inhibitors.
Telomeres, together with the enzyme telomerase, plays a crucial role in cancer cell survival and resistance to existing treatments.
Cemiplimab is a checkpoint inhibitor developed jointly by Regeneron and Sanofi.
MAIA Biotechnology Clinical Development head and chief medical officer Mihail Obrocea said: "We are thrilled to receive the Ethics Committee approval to proceed with our Phase II clinical study, THIO-101, in Australia.
"Our approach to treating NSCLC patients with THIO is unique – we look forward to exploring the utility of THIO as a lead-in agent for checkpoint inhibitors, which we believe will enhance and extend the immune system's response, allowing for a more effective and targeted therapeutic approach."
Free Case Study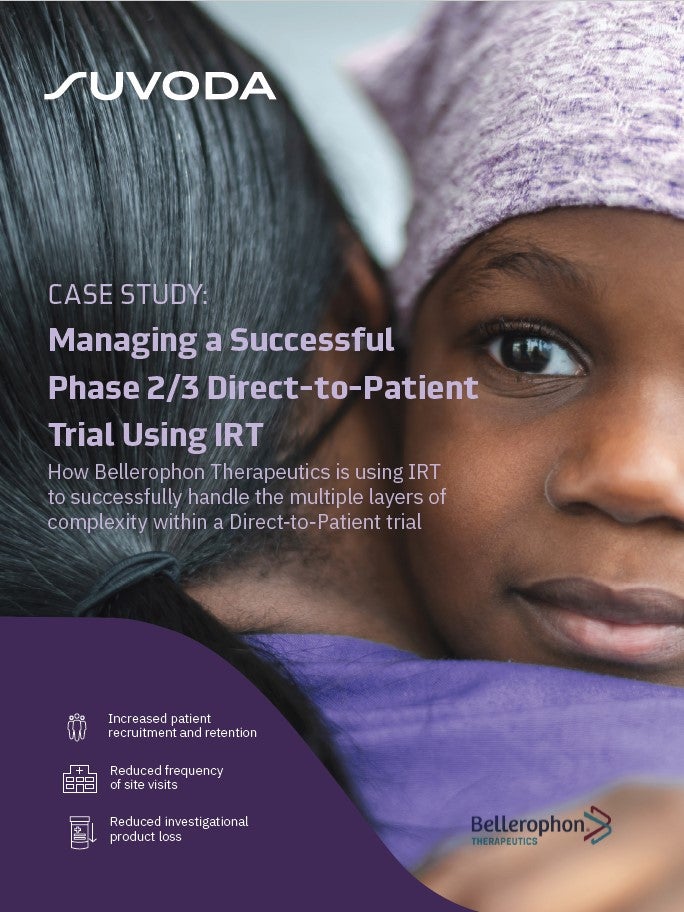 Direct-to-Patient Trials: How IRT Plays an Important Role in Bellerophon's Direct-to-Patient Trials
As the industry strengthens its focus on patient centricity, Direct-to-Patient clinical trials have emerged as a popular trial design that have the potential to increase patient recruitment and retention. IRT plays a crucial role in the success of a Direct-to-Patient trial. Because drug supplies are being managed and shipped from distribution facilities directly to patients' homes, a sponsor must have a high-quality system in place to accurately track the chain of custody, ensure patient-blinding and handle other logistical challenges. What You Will Learn Benefits and challenges associated with the Direct-to-Patient model Bellerophon's top considerations when implementing this trial design How IRT can equip study teams to successfully track chain of custody, ensure patient blinding, and handle logistical challenges
by Suvoda