Phytocannabinoid-derived therapies developer MGC Pharmaceuticals has started participant enrolment in Phase III clinical trial of CimetrA to treat patients hospitalised with Covid-19.
Free Case Study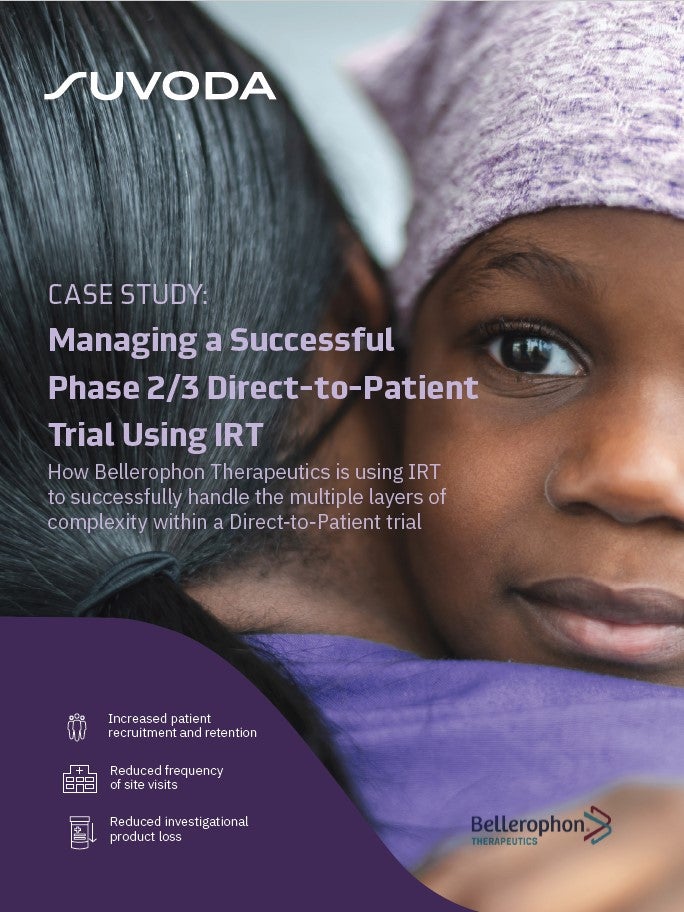 Direct-to-Patient Trials: How IRT Plays an Important Role in Bellerophon's Direct-to-Patient Trials
As the industry strengthens its focus on patient centricity, Direct-to-Patient clinical trials have emerged as a popular trial design that have the potential to increase patient recruitment and retention. IRT plays a crucial role in the success of a Direct-to-Patient trial. Because drug supplies are being managed and shipped from distribution facilities directly to patients' homes, a sponsor must have a high-quality system in place to accurately track the chain of custody, ensure patient-blinding and handle other logistical challenges. What You Will Learn Benefits and challenges associated with the Direct-to-Patient model Bellerophon's top considerations when implementing this trial design How IRT can equip study teams to successfully track chain of custody, ensure patient blinding, and handle logistical challenges
by Suvoda
The trial, which is assessing the efficacy and safety of the therapeutic, recruited the first participants at the Rambam Medical Center in Israel.
CimetrA encapsulates Graft Polymer's GraftBio self nano-emulsifying drug delivery system (SNEDDS), which carries active ingredients in high concentrations to the cells.
It is intended to address the pathophysiological effects of Covid-19.
The IMP production and validation of the therapeutic have been completed. In addition, the company secured ethics committee approval in March 2021 to conduct the Phase III trial.
For the trial, 252 patients with moderate Covid-19 will be enrolled, with 28 days for each subject.
The natural formulation of CimetrA containing curcumin and Boswellia serrata, which have anti-inflammatory properties, will be tested. GraftBio is expected to deliver these natural ingredients more efficiently at higher concentrations.
Following the trial initiation, MGC Pharma will finish the necessary clinical data to meet the requirements set by the European Medicines Agency (EMA).
The company also intends to submit more pre-clinical and dose-finding data to meet all EMA qualifications with the Phase III trial results.
Apart from validating claims related to the therapeutic, the Phase III results are expected to enable future trials and commercial discussions currently being carried out for potential distribution and sale agreements in the near term.
MGC Pharma co-founder and managing director Roby Zomer said: "The commencement of the Phase III clinical trial is a milestone achievement for both MGC Pharma and the medicinal cannabis industry.
"Testing CimetrA as an IMP will have great implications for those suffering with Covid-19 and ensure the risk of healthcare systems becoming overwhelmed is minimised."
In May 2020, the company started a Phase II trial of ArtemiC for patients suffering from Covid-19.
Free Case Study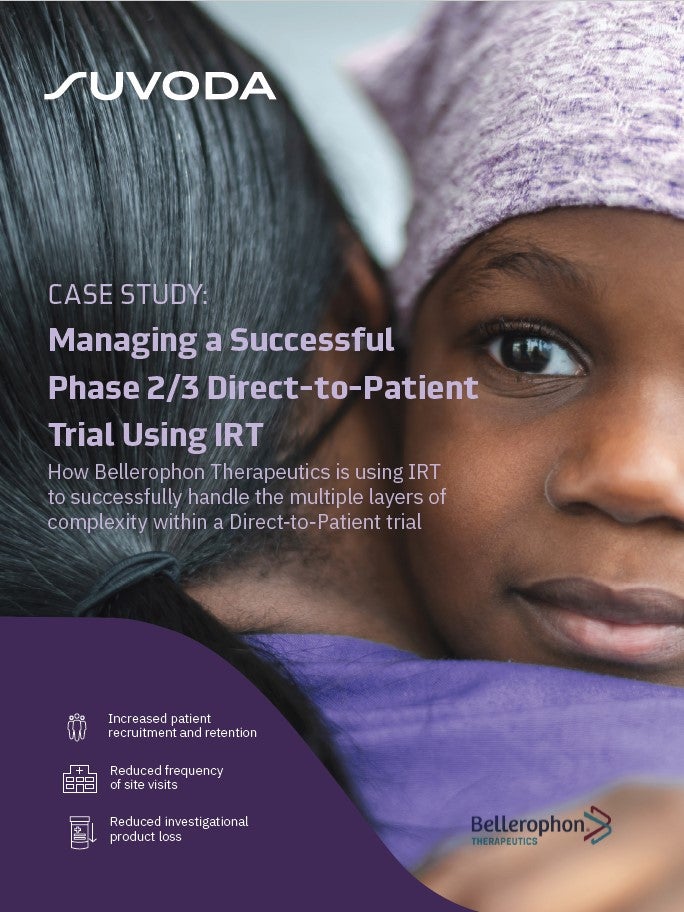 Direct-to-Patient Trials: How IRT Plays an Important Role in Bellerophon's Direct-to-Patient Trials
As the industry strengthens its focus on patient centricity, Direct-to-Patient clinical trials have emerged as a popular trial design that have the potential to increase patient recruitment and retention. IRT plays a crucial role in the success of a Direct-to-Patient trial. Because drug supplies are being managed and shipped from distribution facilities directly to patients' homes, a sponsor must have a high-quality system in place to accurately track the chain of custody, ensure patient-blinding and handle other logistical challenges. What You Will Learn Benefits and challenges associated with the Direct-to-Patient model Bellerophon's top considerations when implementing this trial design How IRT can equip study teams to successfully track chain of custody, ensure patient blinding, and handle logistical challenges
by Suvoda