Mirati Therapeutics has reported positive data from the Phase II KRYSTAL-1 clinical trial assessing adagrasib at 600mg twice daily dose in already treated pancreatic ductal adenocarcinoma and other gastrointestinal (GI) tumour patients with a KRAS-G12C mutation.
Free Case Study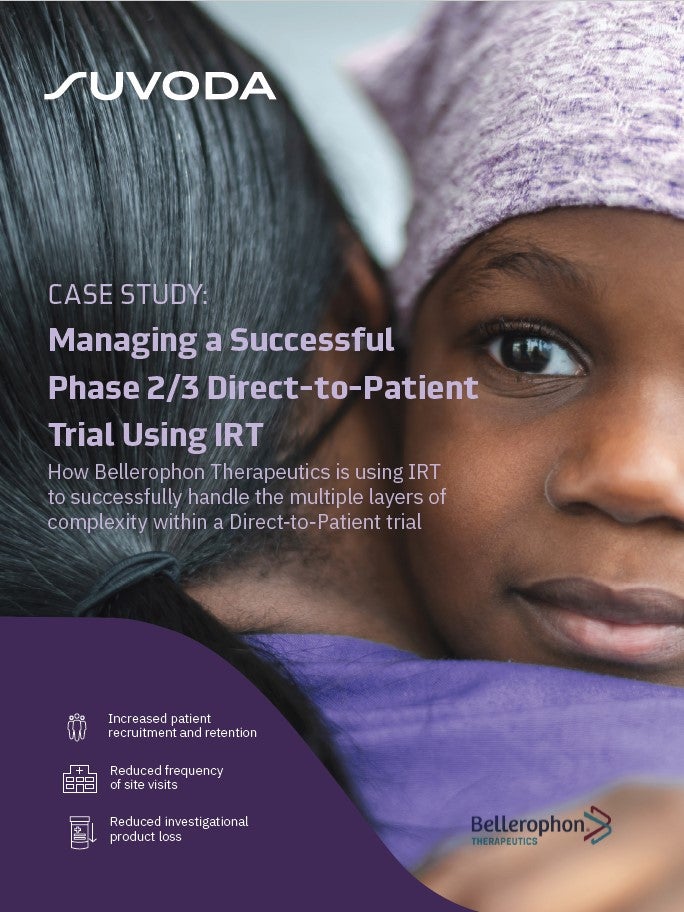 Direct-to-Patient Trials: How IRT Plays an Important Role in Bellerophon's Direct-to-Patient Trials
As the industry strengthens its focus on patient centricity, Direct-to-Patient clinical trials have emerged as a popular trial design that have the potential to increase patient recruitment and retention. IRT plays a crucial role in the success of a Direct-to-Patient trial. Because drug supplies are being managed and shipped from distribution facilities directly to patients' homes, a sponsor must have a high-quality system in place to accurately track the chain of custody, ensure patient-blinding and handle other logistical challenges. What You Will Learn Benefits and challenges associated with the Direct-to-Patient model Bellerophon's top considerations when implementing this trial design How IRT can equip study teams to successfully track chain of custody, ensure patient blinding, and handle logistical challenges
by Suvoda
Adagrasib is an investigational oral small-molecule KRAS-G12C inhibitor.
The trial included patients with cancers of the appendix, biliary tract, small bowel, oesophagus and gastro-oesophageal junction.
As of 10 September last year, the subset of 30 GI cancer patients harbouring a KRAS-G12C mutation in the adagrasib monotherapy arm received a minimum of two lines of systemic anticancer treatments previously.
They were followed up for a median of 6.3 months
According to the findings, adagrasib had a substantial clinical activity and wide-ranging disease control.
The objective response rate (ORR) and the disease control rate (DCR) were 41% and 100%, respectively in the 27 evaluable subjects.
In evaluable individuals with pancreatic cancer and other GI tumours, the response rate (RR) was reported to be 50% and 35%, respectively.
The median progression-free survival (mPFS) was 6.6 months and 7.9 months in pancreatic cancer patients and those with the other GI tumours, respectively.
Adagrasib demonstrated to be well-tolerated with a manageable safety profile in the overall subset of subjects with KRAS-G12C GI cancers analysed in this cohort. 
Furthermore, the grade 3/4 treatment-related adverse events were observed in 27% of subjects who received adagrasib without any Grade 5 TRAEs noted.
Mirati Therapeutics research and development head and founder, president Charles Baum said: "The results demonstrated positive clinical activity in patients with KRAS-G12C GI cancers treated with single agent adagrasib, particularly in those with pancreatic cancer where options are limited.
"We continue to aggressively evaluate adagrasib as a single agent and in combination with other cancer medicines in a broad development plan to help more people living with cancer."
In November last year, Mirati and Verastem Oncology signed a non-exclusive clinical collaboration agreement to assess adagrasib plus VS-6766 in a Phase I/II trial for non-small cell lung cancer treatment.
Free Case Study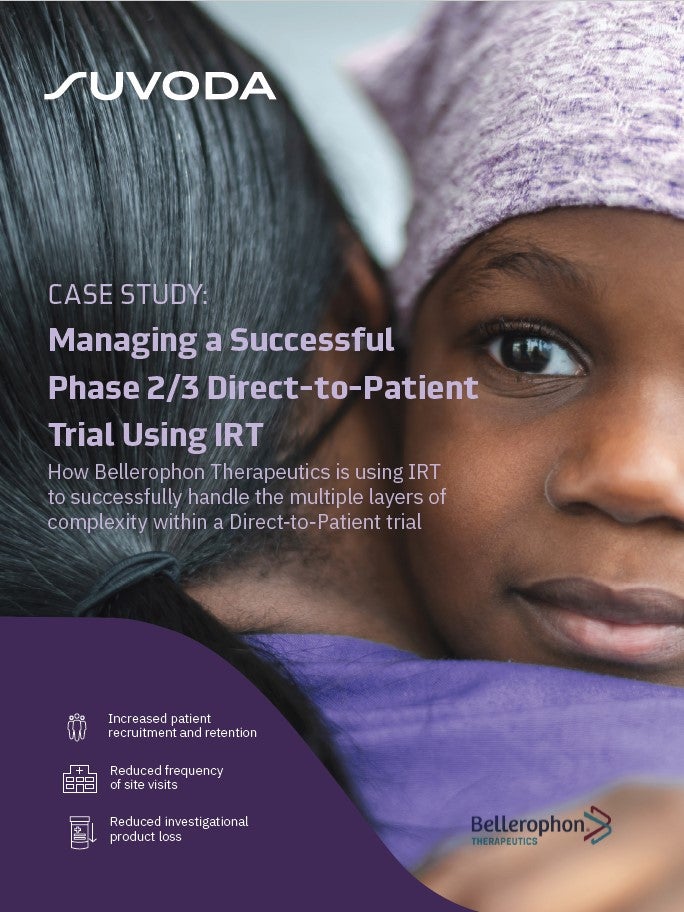 Direct-to-Patient Trials: How IRT Plays an Important Role in Bellerophon's Direct-to-Patient Trials
As the industry strengthens its focus on patient centricity, Direct-to-Patient clinical trials have emerged as a popular trial design that have the potential to increase patient recruitment and retention. IRT plays a crucial role in the success of a Direct-to-Patient trial. Because drug supplies are being managed and shipped from distribution facilities directly to patients' homes, a sponsor must have a high-quality system in place to accurately track the chain of custody, ensure patient-blinding and handle other logistical challenges. What You Will Learn Benefits and challenges associated with the Direct-to-Patient model Bellerophon's top considerations when implementing this trial design How IRT can equip study teams to successfully track chain of custody, ensure patient blinding, and handle logistical challenges
by Suvoda