Nanoscope Therapeutics has concluded subject enrolment in the Phase II STARLIGHT clinical trial of its gene therapy, MCO-010, for vision restoration in blind patients with Stargardt disease.
The open-label trial enrolled six participants who had advanced vision loss because of a clinical or genetic diagnosis of Stargardt disease.
All subjects in the trial were given a single intravitreal 1.2E11gc/eye dose of MCO-010.
The same dosage of the therapy is analysed in a Phase IIb retinitis pigmentosa (RP) trial of the company.
Nanoscope anticipates six-month findings from the STARLIGHT trial in the first half of next year.
A lead asset of the company, MCO-010 is an ambient-light activatable Multi-Characteristic Opsin (MCO) optogenetic therapy.
The therapy leverages an AAV2 vector for delivering MCO genes into retinal cells to provide vision in various colour environments.
MCO-010 is given as a single intravitreal injection in the in-office setting, without requiring any other interventions or devices.
The US Food and Drug Administration granted orphan drug designations to the therapy for RP and Stargardt disease.
Nanoscope CEO Sulagna Bhattacharya said: "We are excited by the therapeutic potential of MCO-010, supported by robust data from previous preclinical and clinical studies.
"Completing the quick two-month enrolment of this Phase II trial, which will evaluate the safety and effects of a single intravitreal injection of MCO-010, brings us another major step forward in developing this novel therapy with broad therapeutic application."
A blinding condition, Stargardt disease impacts adults and children. It is the most prevalent macular dystrophy and has no validated therapy.
In July this year, the company dosed the first subject in the Phase II trial of MCO-010 for Stargardt disease treatment.
Cell & Gene Therapy coverage on Clinical Trials Arena is supported by Cytiva.
Editorial content is independently produced and follows the highest standards of journalistic integrity. Topic sponsors are not involved in the creation of editorial content.
Free Whitepaper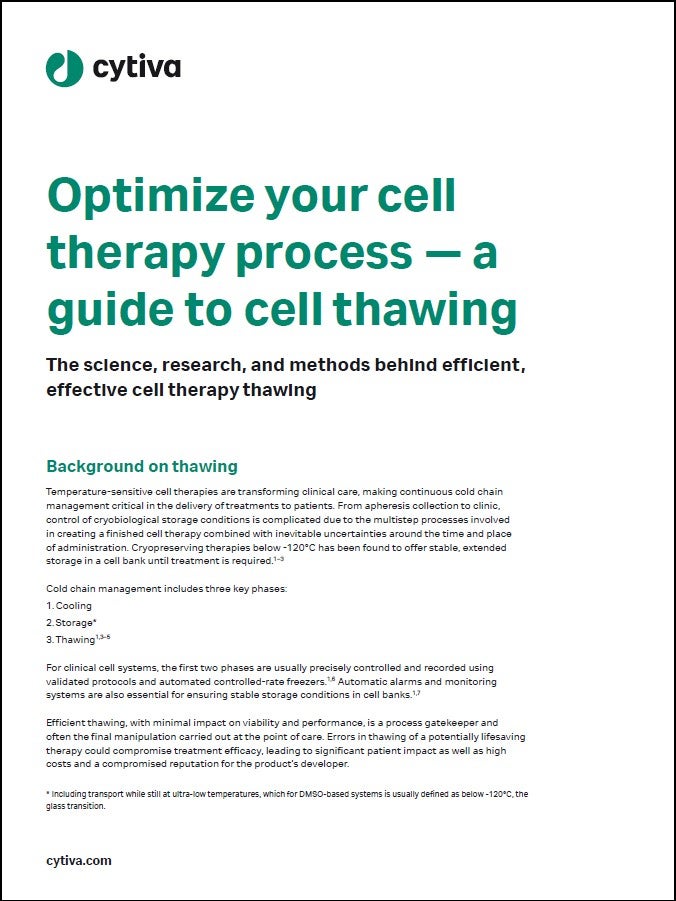 Optimise your cell therapy process: a guide to cell thawing
Typically carried out at the point of care, errors in cell therapy thawing could compromise treatment efficacy, leading to significant patient impact as well as high costs and a compromised reputation for the product's developer. This guide addresses how cell thawing has historically developed into the new techniques used today, along with the physical and biological implications of key metrics and components such as warming rate and ice structure. Also included are reviews of key studies from scientific literature and a consideration of the interactions between cooling and warming rates, as applicable to cell and gene therapies.
by Cytiva Thematic
By clicking the Download Free Whitepaper button, you accept the terms and conditions and acknowledge that your data will be used as described in the Cytiva Thematic privacy policy By downloading this Whitepaper, you acknowledge that we may share your information with our white paper partners/sponsors who may contact you directly with information on their products and services.

Visit our privacy policy for more information about our services, how we may use, process and share your personal data, including information on your rights in respect of your personal data and how you can unsubscribe from future marketing communications. Our services are intended for corporate subscribers and you warrant that the email address submitted is your corporate email address.