Cloud-based solutions provider Reify Health has raised $30m through Series B financing to advance its tools for the clinical trial ecosystem.
Free Case Study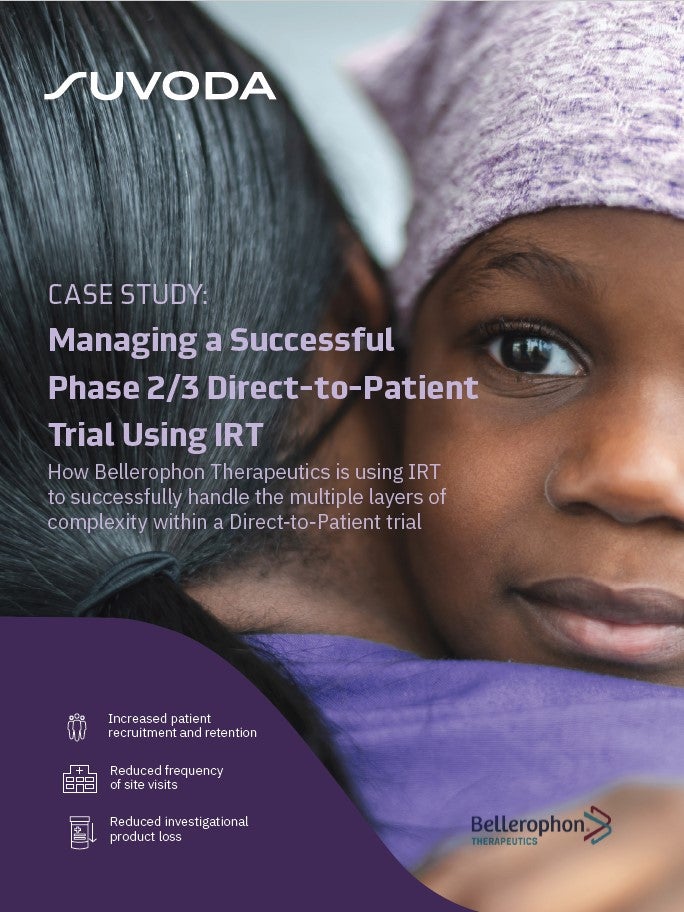 Direct-to-Patient Trials: How IRT Plays an Important Role in Bellerophon's Direct-to-Patient Trials
As the industry strengthens its focus on patient centricity, Direct-to-Patient clinical trials have emerged as a popular trial design that have the potential to increase patient recruitment and retention. IRT plays a crucial role in the success of a Direct-to-Patient trial. Because drug supplies are being managed and shipped from distribution facilities directly to patients' homes, a sponsor must have a high-quality system in place to accurately track the chain of custody, ensure patient-blinding and handle other logistical challenges. What You Will Learn Benefits and challenges associated with the Direct-to-Patient model Bellerophon's top considerations when implementing this trial design How IRT can equip study teams to successfully track chain of custody, ensure patient blinding, and handle logistical challenges
by Suvoda
Led by Battery Ventures, the financing round also included participation from existing investors Sierra Ventures and Asset Management Ventures.
US-based Reify developed its platform 'StudyTeam' to upgrade the systems that health care personnel at clinical research sites depend on in order to run trials, allowing them to reduce their workload and "accelerate" clinical trial enrolment.
Reify Health CEO and co-founder Ralph Passarella said: "The life science industry spends over four billion dollars every year on technologies aimed at making clinical trials more efficient.
"Yet, very little of that investment goes towards technology that helps the frontline healthcare staff who enrol and care for patients.
"If we want to make clinical trials faster, cheaper, and more predictable, the industry can't keep building technology that increases efficiency for some but decreases efficiency for those working directly with patients. We decided that we needed to change that."
StudyTeam orderly 'eliminates' redundant work across the clinical trial process and generates insights that are used to speed-up trial process.
Over 1,800 research sites in 26 countries are already using Reify's StudyTeam platform. Global biopharma companies, such as Eli Lilly and Amgen, also use Reify's product.
Battery Ventures general partner Neeraj Agrawal said: "We see tremendous opportunity for Reify Health to transform the life sciences industry and are thrilled to partner with them to bring life-saving drugs to patients faster.
"Healthcare staff have no shortage of tools being 'pushed' to them by trial sponsors and can be jaded about new software as a result. It is fascinating to see how much clinical research sites love using StudyTeam, so much so that they proactively reach out to sponsors to get them onboard."
Free Case Study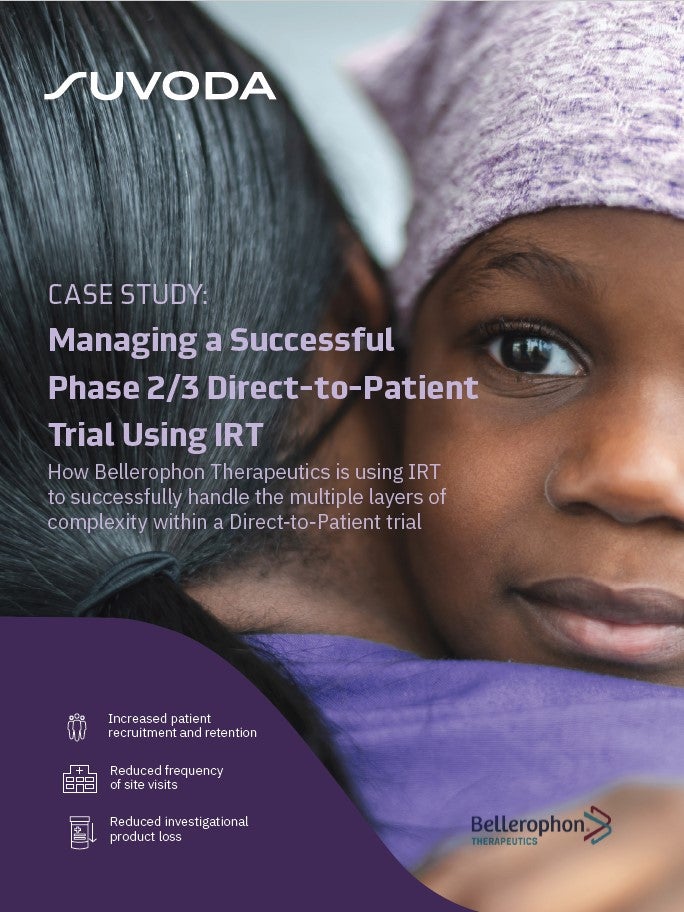 Direct-to-Patient Trials: How IRT Plays an Important Role in Bellerophon's Direct-to-Patient Trials
As the industry strengthens its focus on patient centricity, Direct-to-Patient clinical trials have emerged as a popular trial design that have the potential to increase patient recruitment and retention. IRT plays a crucial role in the success of a Direct-to-Patient trial. Because drug supplies are being managed and shipped from distribution facilities directly to patients' homes, a sponsor must have a high-quality system in place to accurately track the chain of custody, ensure patient-blinding and handle other logistical challenges. What You Will Learn Benefits and challenges associated with the Direct-to-Patient model Bellerophon's top considerations when implementing this trial design How IRT can equip study teams to successfully track chain of custody, ensure patient blinding, and handle logistical challenges
by Suvoda