Illinois lawmakers have introduced new legislation called SB1711, the Clinical Trial Participation Act, that gives all cancer patients access to potentially life-saving breakthrough medical treatments in clinical trials.
Free Case Study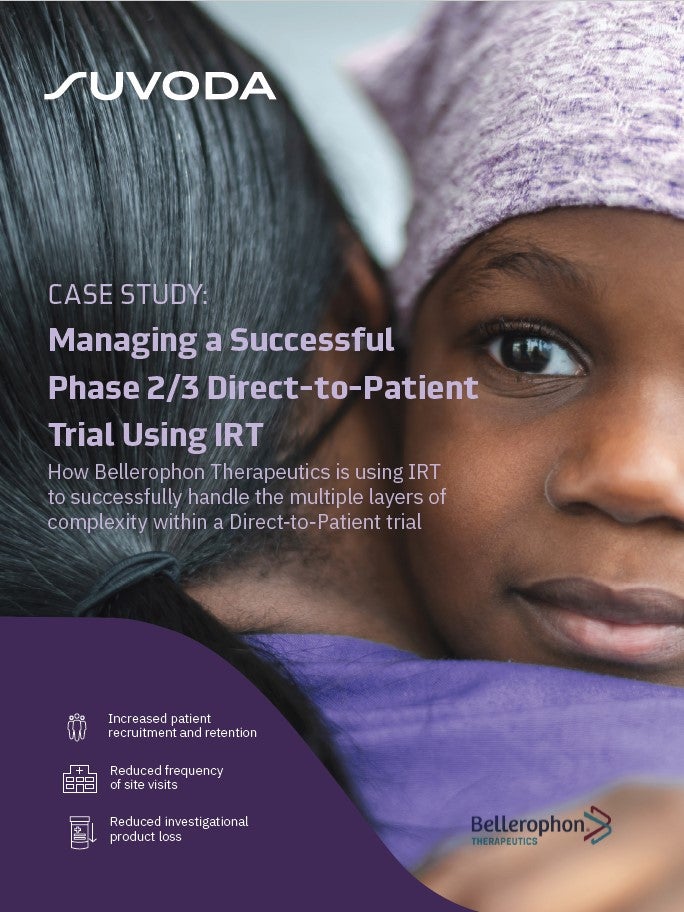 Direct-to-Patient Trials: How IRT Plays an Important Role in Bellerophon's Direct-to-Patient Trials
As the industry strengthens its focus on patient centricity, Direct-to-Patient clinical trials have emerged as a popular trial design that have the potential to increase patient recruitment and retention. IRT plays a crucial role in the success of a Direct-to-Patient trial. Because drug supplies are being managed and shipped from distribution facilities directly to patients' homes, a sponsor must have a high-quality system in place to accurately track the chain of custody, ensure patient-blinding and handle other logistical challenges. What You Will Learn Benefits and challenges associated with the Direct-to-Patient model Bellerophon's top considerations when implementing this trial design How IRT can equip study teams to successfully track chain of custody, ensure patient blinding, and handle logistical challenges
by Suvoda
The unanimously approved law aims to enhance patient participation and retention in cancer clinical trials, especially among underrepresented groups.
It clarifies that reimbursing patients for the out-of-pocket costs, such as expenses required to travel to a clinical study site, is not to be considered an inducement.
According to a national study, patient households making less than $50,000 per annum were almost 30% less likely to engage in clinical trials.
Lazarex Cancer Foundation said in a press statement: "Clinical trials offer advanced treatments before the general public can access them. All new treatments must complete a clinical trial before becoming FDA approved, and they must have patients enrolled to be successful.
"However, an estimated 97% of cancer patients don't enrol because clinical trial sites are often far from home, making travel for patients both difficult and financially burdensome."
Furthermore, a similar law is currently being considered in the US states of Wisconsin, Massachusetts, Florida, and New Mexico and is already effective in California, Pennsylvania, and Texas.
In April last year, US lawmakers introduced new legislation, the Henrietta Lacks Enhancing Cancer Research Act, which would examine access to government-funded cancer clinical trials. This bill will examine how this access affects traditionally underrepresented groups.
Free Case Study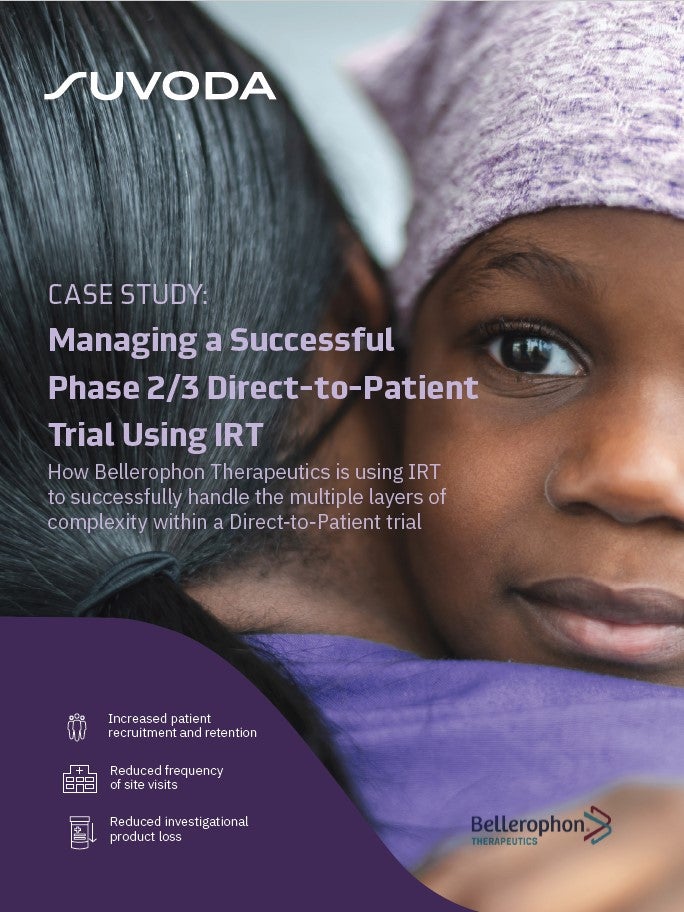 Direct-to-Patient Trials: How IRT Plays an Important Role in Bellerophon's Direct-to-Patient Trials
As the industry strengthens its focus on patient centricity, Direct-to-Patient clinical trials have emerged as a popular trial design that have the potential to increase patient recruitment and retention. IRT plays a crucial role in the success of a Direct-to-Patient trial. Because drug supplies are being managed and shipped from distribution facilities directly to patients' homes, a sponsor must have a high-quality system in place to accurately track the chain of custody, ensure patient-blinding and handle other logistical challenges. What You Will Learn Benefits and challenges associated with the Direct-to-Patient model Bellerophon's top considerations when implementing this trial design How IRT can equip study teams to successfully track chain of custody, ensure patient blinding, and handle logistical challenges
by Suvoda