US-based regenerative medicine firm ViaCyte has obtained approval for its investigational new drug (IND) application from both the US Food and Drug Administration and Health Canada to initiate a clinical trial for investigating PEC-Direct in patients suffering from type 1 diabetes.
Free Case Study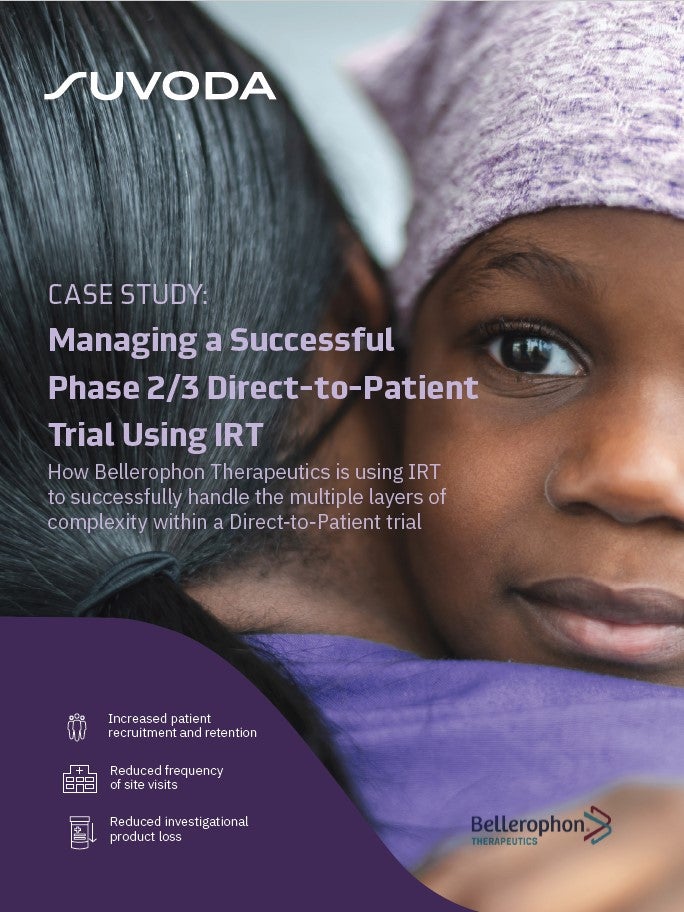 Direct-to-Patient Trials: How IRT Plays an Important Role in Bellerophon's Direct-to-Patient Trials
As the industry strengthens its focus on patient centricity, Direct-to-Patient clinical trials have emerged as a popular trial design that have the potential to increase patient recruitment and retention. IRT plays a crucial role in the success of a Direct-to-Patient trial. Because drug supplies are being managed and shipped from distribution facilities directly to patients' homes, a sponsor must have a high-quality system in place to accurately track the chain of custody, ensure patient-blinding and handle other logistical challenges. What You Will Learn Benefits and challenges associated with the Direct-to-Patient model Bellerophon's top considerations when implementing this trial design How IRT can equip study teams to successfully track chain of custody, ensure patient blinding, and handle logistical challenges
by Suvoda
PEC-Direct is being developed as a potential islet cell replacement therapy candidate.
It provides PEC-01 stem cell-derived pancreatic progenitor cells in a device to facilitate direct vascularisation.
The open-label, international trial will assess the safety and efficacy of PEC-Direct in 40 subjects across several clinical sites such as the University of Alberta in Edmonton, the University of Minnesota and UC San Diego.
ViaCyte president and chief executive officer Paul Laikind said: "ViaCyte was the first to differentiate human stem cells into glucose-responsive, insulin-producing cells, and now we are running the first and only clinical trials of stem cell-derived islet replacement therapies for type 1 diabetes.
"Type 1 diabetes patients continue to deal with the daily impact of the disease and remain at risk for often severe long-term complications.
"ViaCyte was the first to differentiate human stem cells into glucose-responsive, insulin-producing cells."
"This is especially true for the patients with high-risk type 1 diabetes, who face challenges such as hypoglycemia unawareness and life-threatening severe hypoglycemic episodes."
The trial will recruit high-risk patients for acute life-threatening complications.
While clinically relevant insulin production will be measured as primary endpoint through the C-peptide insulin biomarker, the use of injectable insulin and hypoglycemic event incidence will also be evaluated during treatment.
Free Case Study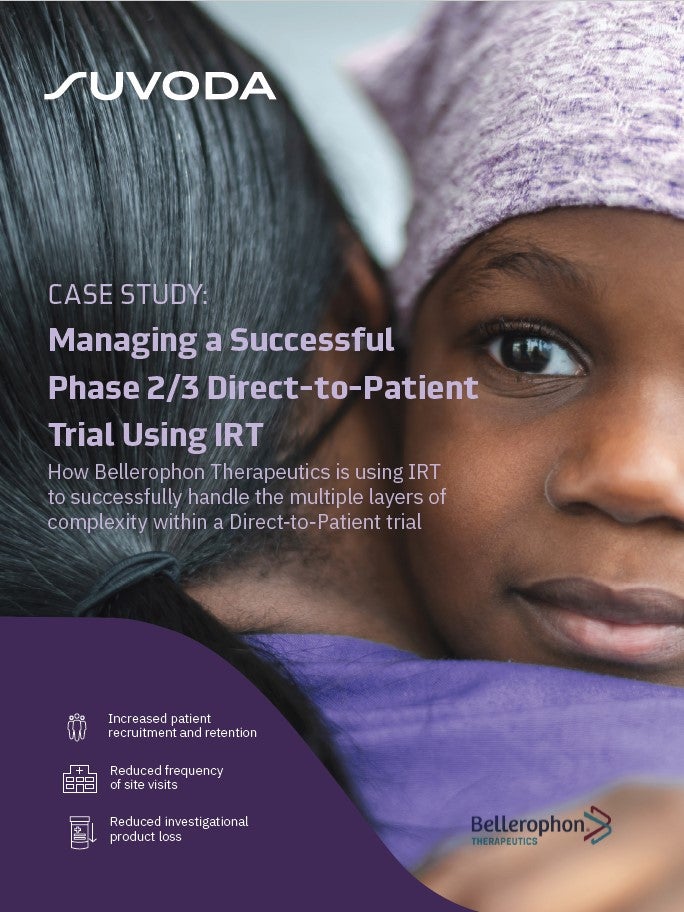 Direct-to-Patient Trials: How IRT Plays an Important Role in Bellerophon's Direct-to-Patient Trials
As the industry strengthens its focus on patient centricity, Direct-to-Patient clinical trials have emerged as a popular trial design that have the potential to increase patient recruitment and retention. IRT plays a crucial role in the success of a Direct-to-Patient trial. Because drug supplies are being managed and shipped from distribution facilities directly to patients' homes, a sponsor must have a high-quality system in place to accurately track the chain of custody, ensure patient-blinding and handle other logistical challenges. What You Will Learn Benefits and challenges associated with the Direct-to-Patient model Bellerophon's top considerations when implementing this trial design How IRT can equip study teams to successfully track chain of custody, ensure patient blinding, and handle logistical challenges
by Suvoda