The US National Institutes of Health (NIH) has announced the launch of a Phase I clinical trial to evaluate universal influenza vaccine candidate H1ssF_3928 in healthy volunteers.
Free Case Study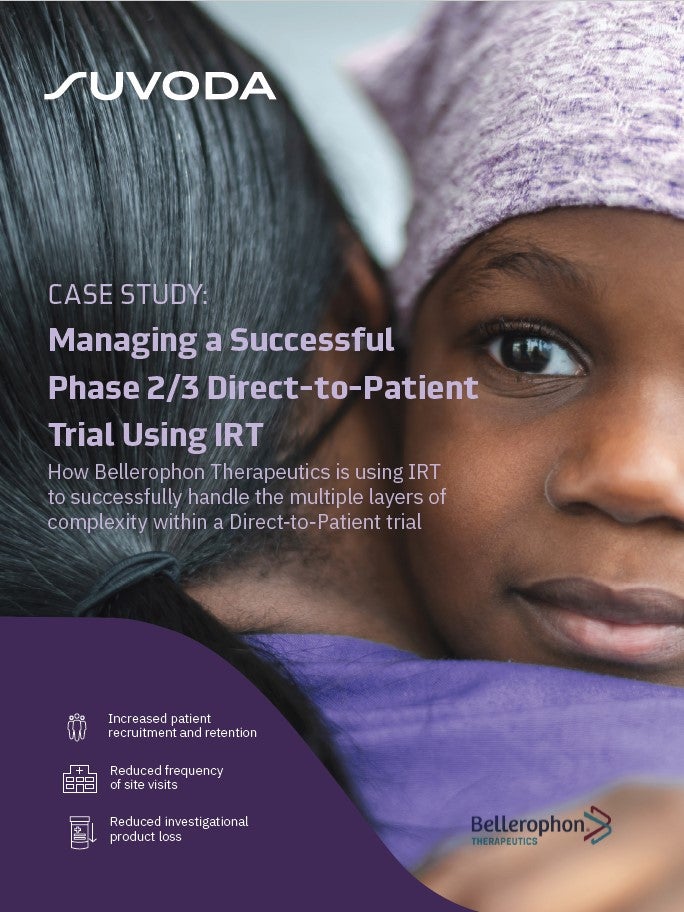 Direct-to-Patient Trials: How IRT Plays an Important Role in Bellerophon's Direct-to-Patient Trials
As the industry strengthens its focus on patient centricity, Direct-to-Patient clinical trials have emerged as a popular trial design that have the potential to increase patient recruitment and retention. IRT plays a crucial role in the success of a Direct-to-Patient trial. Because drug supplies are being managed and shipped from distribution facilities directly to patients' homes, a sponsor must have a high-quality system in place to accurately track the chain of custody, ensure patient-blinding and handle other logistical challenges. What You Will Learn Benefits and challenges associated with the Direct-to-Patient model Bellerophon's top considerations when implementing this trial design How IRT can equip study teams to successfully track chain of custody, ensure patient blinding, and handle logistical challenges
by Suvoda
Researchers from Vaccine Research Center (VRC) at the NIH's National Institute of Allergy and Infectious Diseases (NIAID) have developed the new vaccine prototype.
H1ssF_3928 comprises the stem cell region of the hemagglutinin (HA) influenza protein present on a microscopic nanoparticle made of nonhuman ferritin.
Ferritin forms particles exhibiting multiple influenza HA spikes and imitating the natural structure of the protein on the influenza virus.
As the stem region of the HA protein is known to be more constant among influenza strains, the researchers expect that the new vaccine will not require an update each season.
"This Phase I clinical trial is a step forward in our efforts to develop a durable and broadly protective universal influenza vaccine."
Targeting the HA stem without affecting its head is predicted to trigger a broader and longer-lasting immunity.
The vaccine candidate is designed to train the body in generating immune responses against multiple influenza subtypes.
Being performed at the NIH Clinical Center in Bethesda, Maryland, the Phase I trial will assess the vaccine's safety, tolerability and ability to trigger an immune response in approximately 53 adults.
A single 20mcg of the experimental vaccine will be administered intramuscularly to a group of five participants aged 18 to 40 years.
The remaining 48 participants will be enrolled into four groups of ages 18 to 40 years, 41 to 49 years, 50 to 59 years and 60 to 70 years. These subjects will receive two 60mcg vaccinations with a gap of 16 weeks in between.
The aim of the study is to evaluate the participants' immune responses to the vaccine candidate across different age groups, and the possibility of their prior exposure to different influenza variants.
NIAID Director Anthony Fauci said: "Seasonal influenza is a perpetual public health challenge, and we continually face the possibility of an influenza pandemic resulting from the emergence and spread of novel influenza viruses.
"This Phase I clinical trial is a step forward in our efforts to develop a durable and broadly protective universal influenza vaccine."
The trial is expected to complete enrolment by the end of this year and report data early next year.
Free Case Study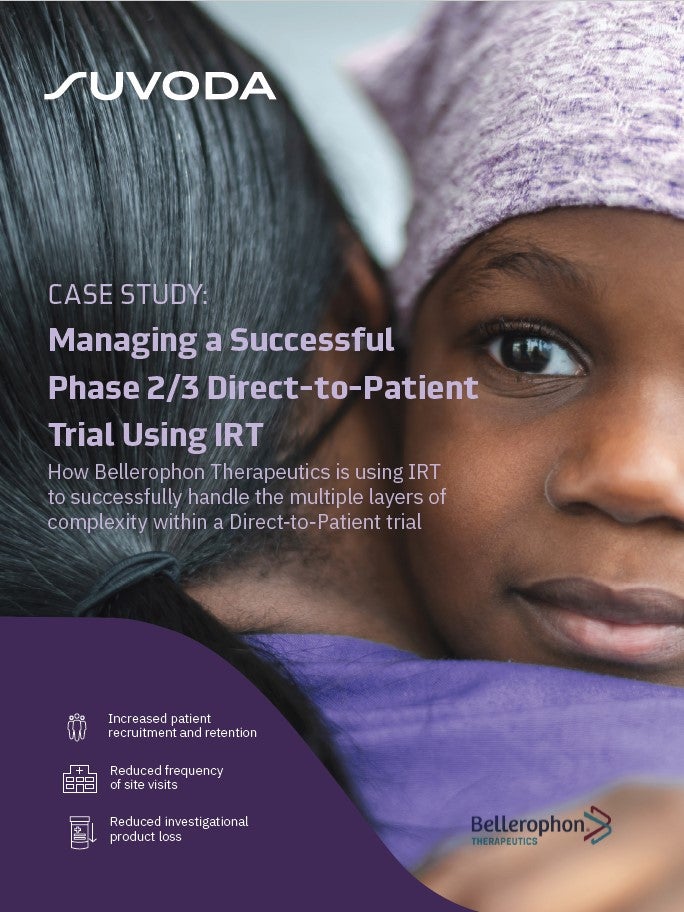 Direct-to-Patient Trials: How IRT Plays an Important Role in Bellerophon's Direct-to-Patient Trials
As the industry strengthens its focus on patient centricity, Direct-to-Patient clinical trials have emerged as a popular trial design that have the potential to increase patient recruitment and retention. IRT plays a crucial role in the success of a Direct-to-Patient trial. Because drug supplies are being managed and shipped from distribution facilities directly to patients' homes, a sponsor must have a high-quality system in place to accurately track the chain of custody, ensure patient-blinding and handle other logistical challenges. What You Will Learn Benefits and challenges associated with the Direct-to-Patient model Bellerophon's top considerations when implementing this trial design How IRT can equip study teams to successfully track chain of custody, ensure patient blinding, and handle logistical challenges
by Suvoda