NorthSea Therapeutics has commenced a Phase I clinical trial of SEFA-6179 in adult subjects, intending to obtain a preliminary orphan indication to treat intestinal failure-associated liver disease (IFALD).
Free Case Study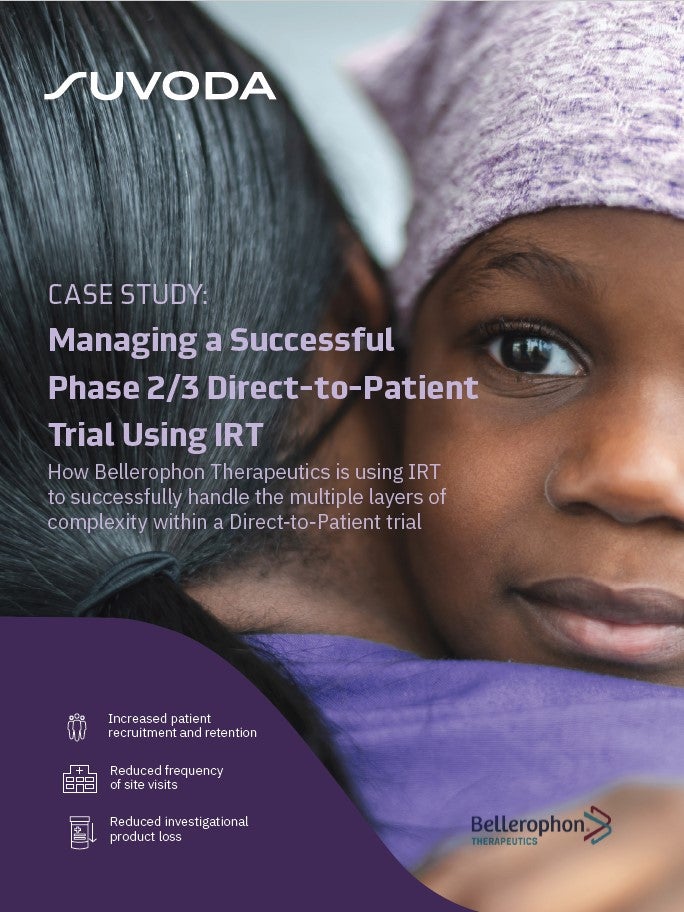 Direct-to-Patient Trials: How IRT Plays an Important Role in Bellerophon's Direct-to-Patient Trials
As the industry strengthens its focus on patient centricity, Direct-to-Patient clinical trials have emerged as a popular trial design that have the potential to increase patient recruitment and retention. IRT plays a crucial role in the success of a Direct-to-Patient trial. Because drug supplies are being managed and shipped from distribution facilities directly to patients' homes, a sponsor must have a high-quality system in place to accurately track the chain of custody, ensure patient-blinding and handle other logistical challenges. What You Will Learn Benefits and challenges associated with the Direct-to-Patient model Bellerophon's top considerations when implementing this trial design How IRT can equip study teams to successfully track chain of custody, ensure patient blinding, and handle logistical challenges
by Suvoda
The final data from the Phase I trial recruiting healthy volunteers is expected in the third quarter of 2022. It will facilitate the start of an international Phase II trial in individuals with IFALD. The Phase II trial is planned to begin in the first quarter of 2023.
The placebo-controlled, randomised, single and multiple ascending dose Phase I trial will assess the safety, tolerability and pharmacokinetics of SEFA-6179. It plans to enrol nearly 90 healthy subjects in the UK.
An oral, synthetic, medium-chain fatty acid analog (MCFA), SEFA-6179 is intended to preserve the ease of transport to the liver as well as into cells that is characteristic of MCFAs. 
This is also designed to provide improved pharmacological impact by averting quick metabolism.
In various preclinical models, the molecule directly acts on the liver and was found to impact cholestasis, steatosis, and fibrosis. 
NorthSea Therapeutics CEO Rob de Ree said: "The commencement of this trial is a key milestone in NST's journey to become a multi-asset company with a robust clinical pipeline of SEFAs.
"We are excited to develop our first candidate for an orphan indication, especially for one where patients currently have no therapeutic options available."
In pre-clinical studies, SEFA-6179 was found to have favourable effects in averting parenteral nutrition-induced cholestasis development and liver injury linked to IFALD.
Characterised by hepatic inflammation, cholestasis and steatosis development, IFALD is a multifactorial condition in individuals with intestinal failure and/or substantial resection.
Free Case Study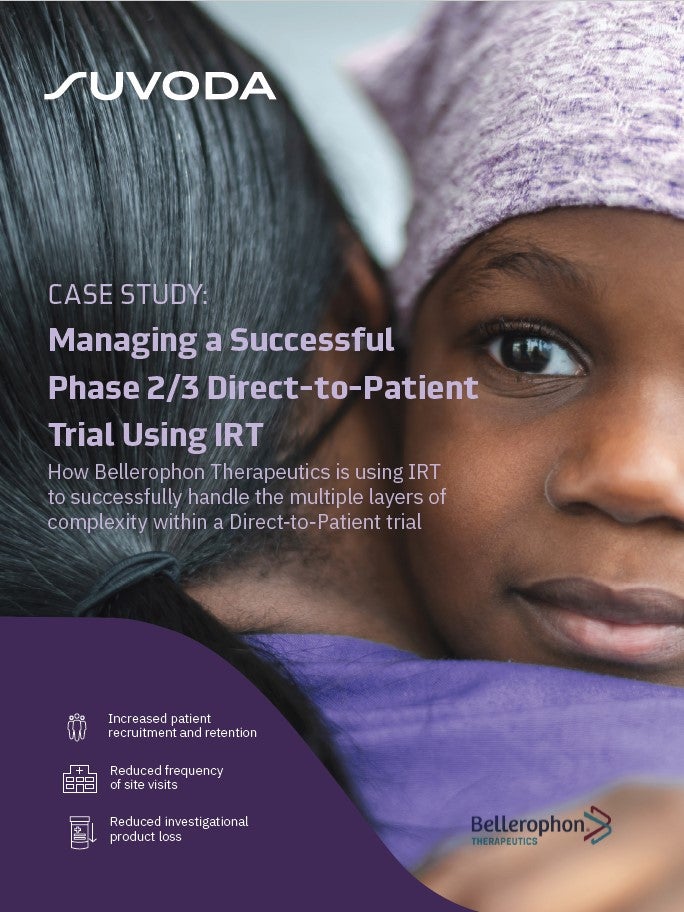 Direct-to-Patient Trials: How IRT Plays an Important Role in Bellerophon's Direct-to-Patient Trials
As the industry strengthens its focus on patient centricity, Direct-to-Patient clinical trials have emerged as a popular trial design that have the potential to increase patient recruitment and retention. IRT plays a crucial role in the success of a Direct-to-Patient trial. Because drug supplies are being managed and shipped from distribution facilities directly to patients' homes, a sponsor must have a high-quality system in place to accurately track the chain of custody, ensure patient-blinding and handle other logistical challenges. What You Will Learn Benefits and challenges associated with the Direct-to-Patient model Bellerophon's top considerations when implementing this trial design How IRT can equip study teams to successfully track chain of custody, ensure patient blinding, and handle logistical challenges
by Suvoda