NovelMed Therapeutics has reported positive interim data from a Phase I clinical trial of its complement blocker humanised monoclonal anti-Bb antibody, NM8074.
Free Case Study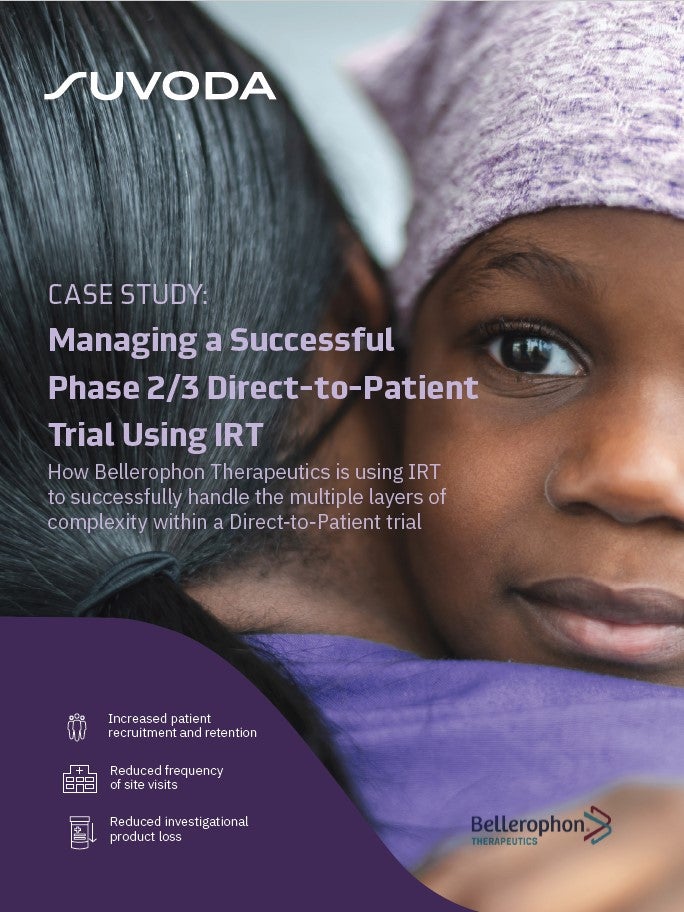 Direct-to-Patient Trials: How IRT Plays an Important Role in Bellerophon's Direct-to-Patient Trials
As the industry strengthens its focus on patient centricity, Direct-to-Patient clinical trials have emerged as a popular trial design that have the potential to increase patient recruitment and retention. IRT plays a crucial role in the success of a Direct-to-Patient trial. Because drug supplies are being managed and shipped from distribution facilities directly to patients' homes, a sponsor must have a high-quality system in place to accurately track the chain of custody, ensure patient-blinding and handle other logistical challenges. What You Will Learn Benefits and challenges associated with the Direct-to-Patient model Bellerophon's top considerations when implementing this trial design How IRT can equip study teams to successfully track chain of custody, ensure patient blinding, and handle logistical challenges
by Suvoda
NM8074 only attaches to disease-specific Bb and not to Factor B of the alternative pathway (AP), which gives a significant advantage over various other complement inhibitors.
The first-in-human, randomised, double-blind, placebo-controlled, single ascending dose trial analysed the safety, tolerability, pharmacokinetics (PK), pharmacodynamics (PD), and immunogenicity (ADA) of NM8074 in healthy subjects.
In the trial, 40 healthy subjects were given a single dose of NM8074 ranging from 0.3mg/kg to 20mg/kg. 
According to the interim results, NM8074 was found to be safe at all analysed doses and was well tolerated.
On testing classical pathway (CP) and alternative pathway (AP) function using assays, NM8074 was demonstrated to be specific to the AP and did not impact CP, which is vital for host defence.
These findings also validate the data from in vitro studies carried out by the company analysing the sera from healthy participants and patients with paroxysmal nocturnal hemoglobinuria (PNH).
Furthermore, NM8074 was found to possess targeted specificity for the AP while leaving CP in in vitro studies.
Further trials in PNH are being readied as the full assessment of all dose arms for concluding the Phase I trial is progressing.
The initial data marks the first clinical milestone for developing NM8074 as a safe treatment for complement-mediated inflammation and hemolysis linked with PNH, as well as various other complement disorders.
NovelMed CEO Rekha Bansal said: "This is the first study to demonstrate that selective blockade of Bb can be safely achieved in a clinical study.
"We believe that NM8074 would address the deficiencies associated with current treatments, both approved or in development."
Free Case Study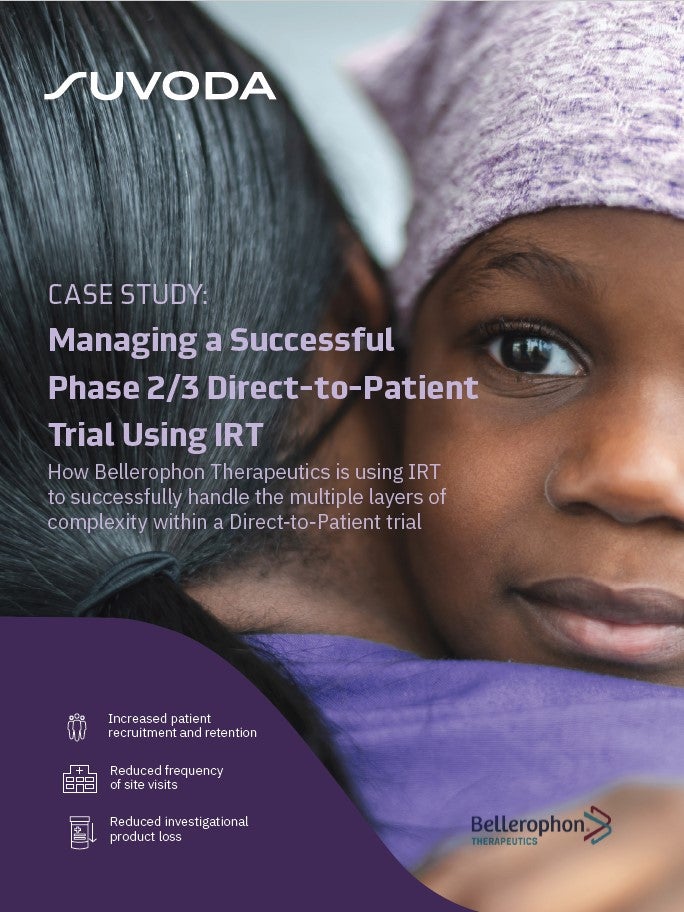 Direct-to-Patient Trials: How IRT Plays an Important Role in Bellerophon's Direct-to-Patient Trials
As the industry strengthens its focus on patient centricity, Direct-to-Patient clinical trials have emerged as a popular trial design that have the potential to increase patient recruitment and retention. IRT plays a crucial role in the success of a Direct-to-Patient trial. Because drug supplies are being managed and shipped from distribution facilities directly to patients' homes, a sponsor must have a high-quality system in place to accurately track the chain of custody, ensure patient-blinding and handle other logistical challenges. What You Will Learn Benefits and challenges associated with the Direct-to-Patient model Bellerophon's top considerations when implementing this trial design How IRT can equip study teams to successfully track chain of custody, ensure patient blinding, and handle logistical challenges
by Suvoda