Digital healthcare company NuvoAir has raised $11m funding as an extension of the Series A round, announced in June last year, to expand the patient-centric care and clinical trials platform.
Free Case Study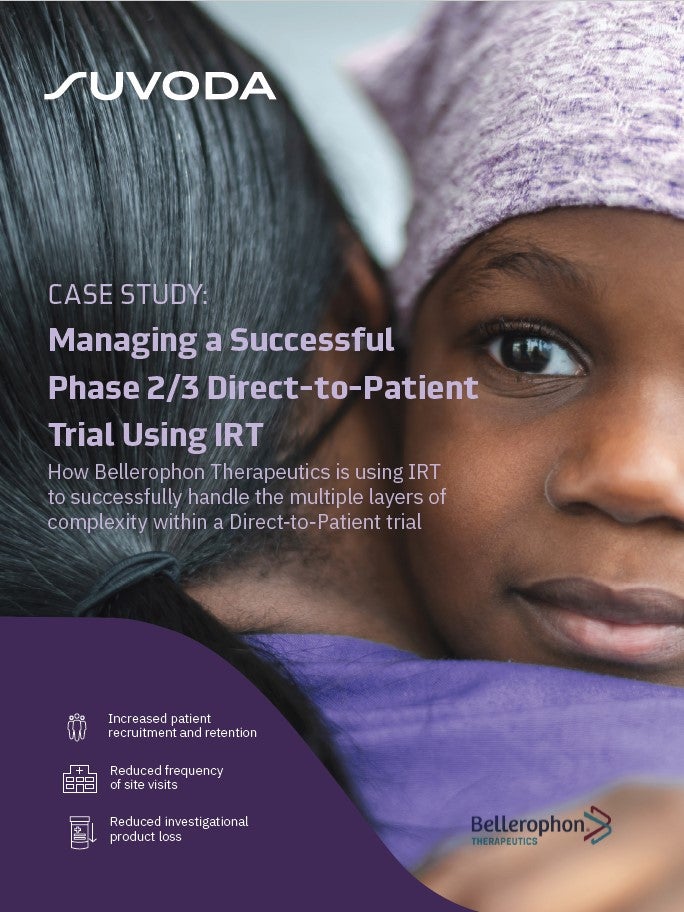 Direct-to-Patient Trials: How IRT Plays an Important Role in Bellerophon's Direct-to-Patient Trials
As the industry strengthens its focus on patient centricity, Direct-to-Patient clinical trials have emerged as a popular trial design that have the potential to increase patient recruitment and retention. IRT plays a crucial role in the success of a Direct-to-Patient trial. Because drug supplies are being managed and shipped from distribution facilities directly to patients' homes, a sponsor must have a high-quality system in place to accurately track the chain of custody, ensure patient-blinding and handle other logistical challenges. What You Will Learn Benefits and challenges associated with the Direct-to-Patient model Bellerophon's top considerations when implementing this trial design How IRT can equip study teams to successfully track chain of custody, ensure patient blinding, and handle logistical challenges
by Suvoda
This brings the total funding raised by the company in Series A round to $25m.
The funding was led by Hikma Ventures, a venture capital arm of Hikma Pharmaceuticals, with participation from new strategic investors and existing investors.
NuvoAir will utilise the funds to expand its team and clinical trials platform, and speed up its clinical services launch with risk-bearing providers and Health Plans.
The company also plans to launch new clinical trial partnerships worldwide.
NuvoAir founder and CEO Lorenzo Consoli said: "We are really excited to have Hikma Ventures join our existing investors to help us expand our unique service model and technology to support a truly patient focused approach to delivering clinical care and clinical trials."
The company is focused on treating complex patients, with an initial focus on respiratory diseases such as asthma and chronic obstructive pulmonary disease (COPD).
As a part of the chronic care ecosystem, NuvoAir launched Aos sensor as an add-on sensor for asthma and COPD inhalers in December last year.
The Aos sensor provides additional data that allows NuvoAir Care Coordinators and healthcare providers to evaluate inhaler technique, monitor inhaler use and assess effectiveness of the treatment.
NuvoAir Board chairman Gary Kurtzman said: "Healthcare is far too confusing and fragmented to navigate, particularly for complex patients who often suffer multiple comorbidities.
"The solution lies in redesigning the experience around the patient, thereby providing a more empathetic and coordinated approach to their care."
Free Case Study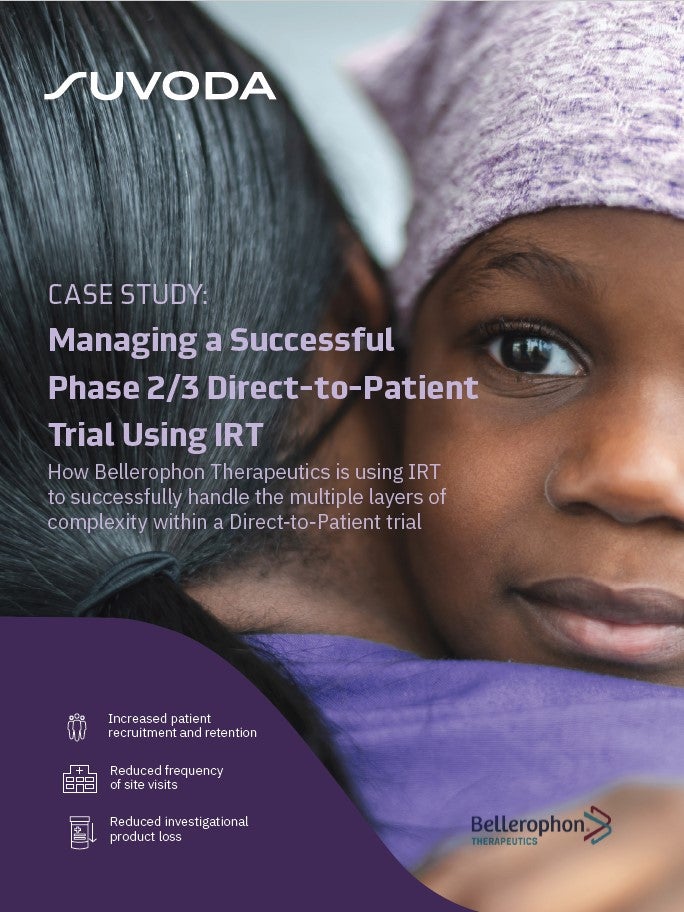 Direct-to-Patient Trials: How IRT Plays an Important Role in Bellerophon's Direct-to-Patient Trials
As the industry strengthens its focus on patient centricity, Direct-to-Patient clinical trials have emerged as a popular trial design that have the potential to increase patient recruitment and retention. IRT plays a crucial role in the success of a Direct-to-Patient trial. Because drug supplies are being managed and shipped from distribution facilities directly to patients' homes, a sponsor must have a high-quality system in place to accurately track the chain of custody, ensure patient-blinding and handle other logistical challenges. What You Will Learn Benefits and challenges associated with the Direct-to-Patient model Bellerophon's top considerations when implementing this trial design How IRT can equip study teams to successfully track chain of custody, ensure patient blinding, and handle logistical challenges
by Suvoda