OliPass Corporation has initiated the dosing of the subjects in Phase IIa clinical trial of painkiller OLP-1002 for osteoarthritis patients with pain. 
Free Case Study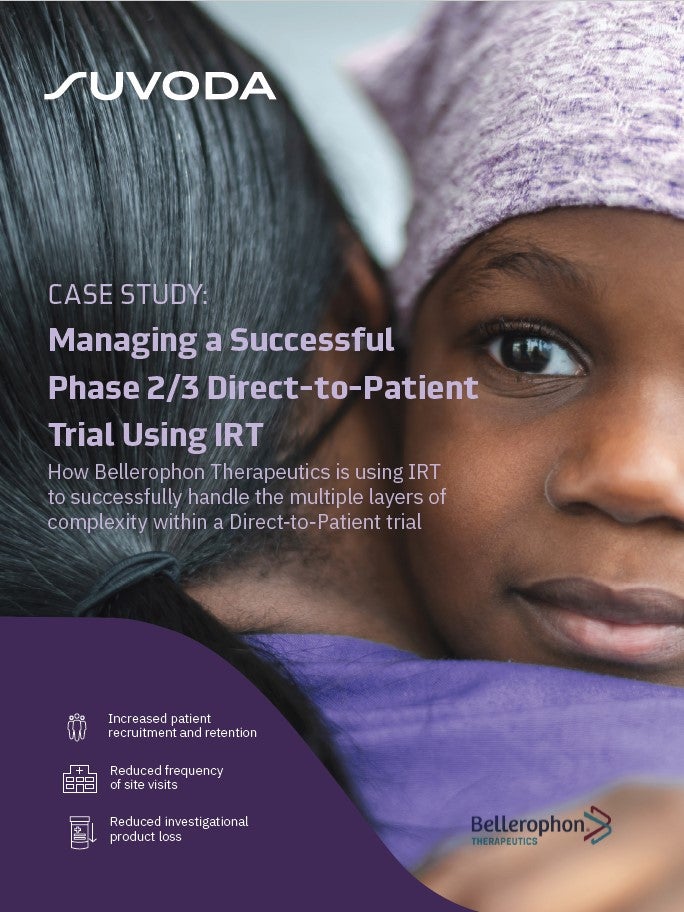 Direct-to-Patient Trials: How IRT Plays an Important Role in Bellerophon's Direct-to-Patient Trials
As the industry strengthens its focus on patient centricity, Direct-to-Patient clinical trials have emerged as a popular trial design that have the potential to increase patient recruitment and retention. IRT plays a crucial role in the success of a Direct-to-Patient trial. Because drug supplies are being managed and shipped from distribution facilities directly to patients' homes, a sponsor must have a high-quality system in place to accurately track the chain of custody, ensure patient-blinding and handle other logistical challenges. What You Will Learn Benefits and challenges associated with the Direct-to-Patient model Bellerophon's top considerations when implementing this trial design How IRT can equip study teams to successfully track chain of custody, ensure patient blinding, and handle logistical challenges
by Suvoda
The trial will have a two-stage adaptive design.
The initial stage is an open-label trial to detect the optimal dose range for the efficacy profile.
Subjects enrolled in this stage of the trial will be given one subcutaneous dose of OLP-1002 ranging between 1mcg and 80mcg. 
The placebo-controlled, double-blind second stage of the trial will analyse two doses of the pain killer chosen as per the data from the first stage.
In October last year, the South Korea-based biotech firm obtained approval from the Australian regulatory authority for the trial.
OliPass Corporation CEO Dr Shin Chung said: "OLP-1002 is an SCN9A antisense peptide nucleic acid (PNA) and selectively inhibits the expression of Nav1.7 sodium channel, and therefore expected to replicate much of the phenotype of people with SCN9A channelopathy.
"Early readouts from the ongoing Phase IIa trial are consistent with our expectations for OLP-1002 as a selective inhibitor of the Nav1.7 sodium channel.
"Even though the early readouts may look very promising, the therapeutic profile of OLP-1002 has yet to be validated by a placebo-controlled evaluation in a larger number of patients."
OliPass focuses on developing Ribonucleic acid (RNA) treatments leveraging Olipass Peptide Nucleic Acid (OPNA), its oligonucleotide platform.
OPNA was obtained by making chemical alterations to PNA to boost cell permeability, as well as RNA affinity. 
It is claimed to attach to target pre-mRNA, elicits exon skipping and results in mRNA splice variant for treatment intervention.
As against various other kinds of RNA treatments, OPNA does not need formulation support for in vivo therapeutic activity.
Free Case Study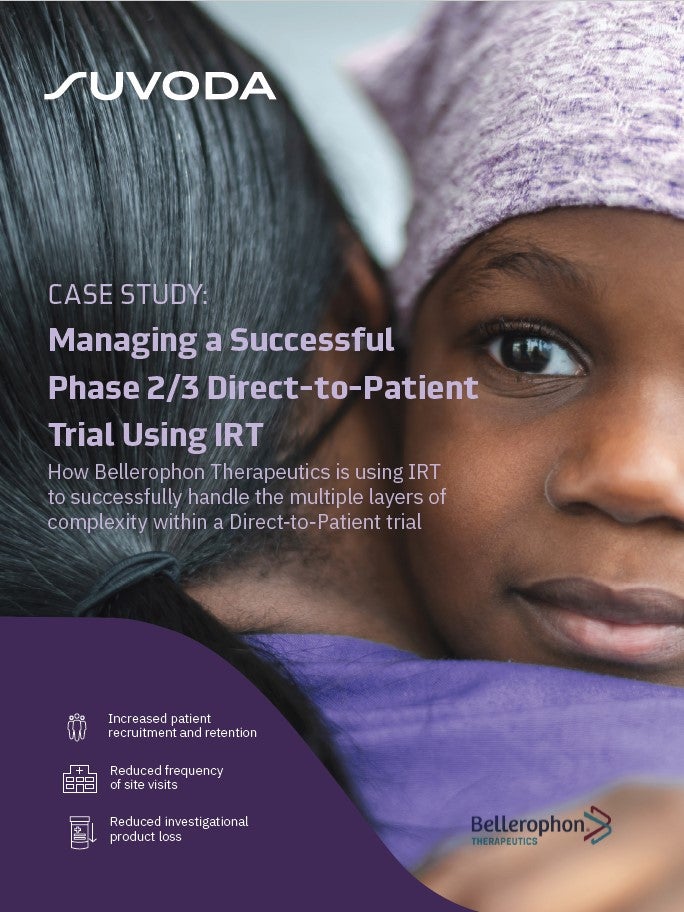 Direct-to-Patient Trials: How IRT Plays an Important Role in Bellerophon's Direct-to-Patient Trials
As the industry strengthens its focus on patient centricity, Direct-to-Patient clinical trials have emerged as a popular trial design that have the potential to increase patient recruitment and retention. IRT plays a crucial role in the success of a Direct-to-Patient trial. Because drug supplies are being managed and shipped from distribution facilities directly to patients' homes, a sponsor must have a high-quality system in place to accurately track the chain of custody, ensure patient-blinding and handle other logistical challenges. What You Will Learn Benefits and challenges associated with the Direct-to-Patient model Bellerophon's top considerations when implementing this trial design How IRT can equip study teams to successfully track chain of custody, ensure patient blinding, and handle logistical challenges
by Suvoda