OPKO Health has concluded subject enrolment in its Phase II REsCue clinical trial of Rayaldee (calcifediol) extended-release capsules to treat mild-to-moderate Covid-19 in the US.
Free Case Study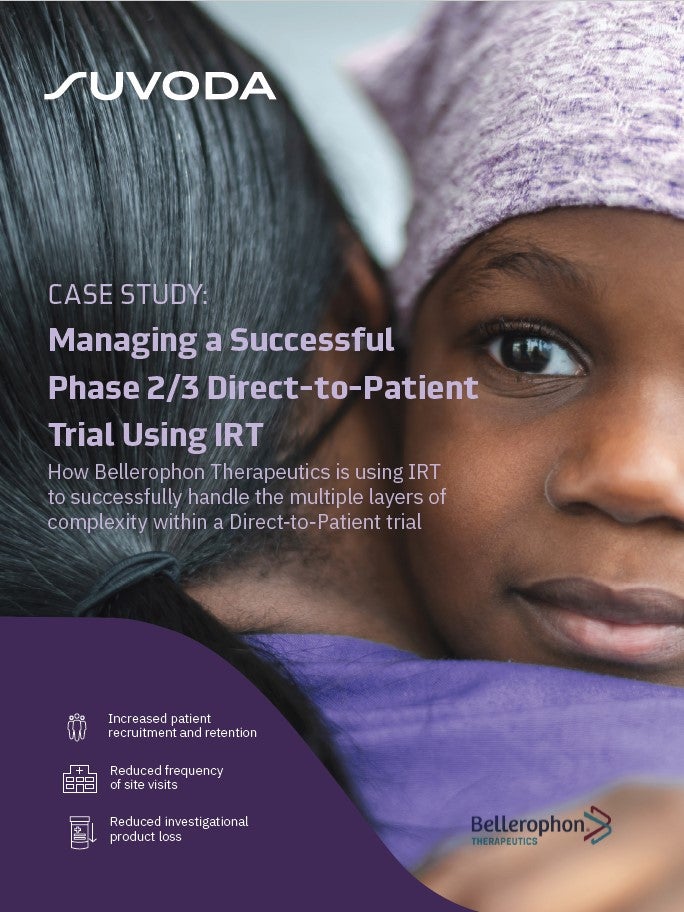 Direct-to-Patient Trials: How IRT Plays an Important Role in Bellerophon's Direct-to-Patient Trials
As the industry strengthens its focus on patient centricity, Direct-to-Patient clinical trials have emerged as a popular trial design that have the potential to increase patient recruitment and retention. IRT plays a crucial role in the success of a Direct-to-Patient trial. Because drug supplies are being managed and shipped from distribution facilities directly to patients' homes, a sponsor must have a high-quality system in place to accurately track the chain of custody, ensure patient-blinding and handle other logistical challenges. What You Will Learn Benefits and challenges associated with the Direct-to-Patient model Bellerophon's top considerations when implementing this trial design How IRT can equip study teams to successfully track chain of custody, ensure patient blinding, and handle logistical challenges
by Suvoda
A total of 171 participants were enrolled, including stage 3 or 4 chronic kidney disease (CKD) patients who are at an increased risk of disease progression.
Rayaldee is an extended-release oral form of calcifediol, which is a prohormone of calcitriol, the active form of vitamin D3.
The randomised, double-blind placebo-controlled REsCue trial will assess the safety and efficacy of Rayaldee in subjects with symptomatic Covid-19 in the outpatient setting.
Participants are randomised in a 1:1 ratio to receive Rayaldee or placebo for four weeks and will be followed up for two weeks.
On days one, two and three, subjects in the Rayaldee arm will receive a 300mcg dose daily, which will be followed by 60mcg daily on days four through 27.
This dosing regimen is intended to increase serum total 25-hydroxyvitamin D (25D) to a range between 50ng/mL and 100ng/mL, the company noted.
Achieving the targeted 25D level and time to resolution of disease symptoms are the trial's primary efficacy goals.
Occurrence of emergency room or urgent care visits, oxygen saturation under 94%, hospitalisation requirement and duration, as well as mechanical ventilation needs are some of the secondary goals.
Secondary endpoints of the trial also include mortality rate and illness severity and duration shown by quality-of-life and biochemical measures.
Top-line results from the Phase II trial are anticipated later this year, OPKO added. The company launched the trial in September 2020.
Rayaldee is currently approved for the treatment of secondary hyperparathyroidism in adults with stage 3 or 4 CKD and vitamin D insufficiency in the US.
It is the first-ever drug to obtain approval from the US Food and Drug Administration to increase 25D and reduce blood levels of intact parathyroid hormone.
Free Case Study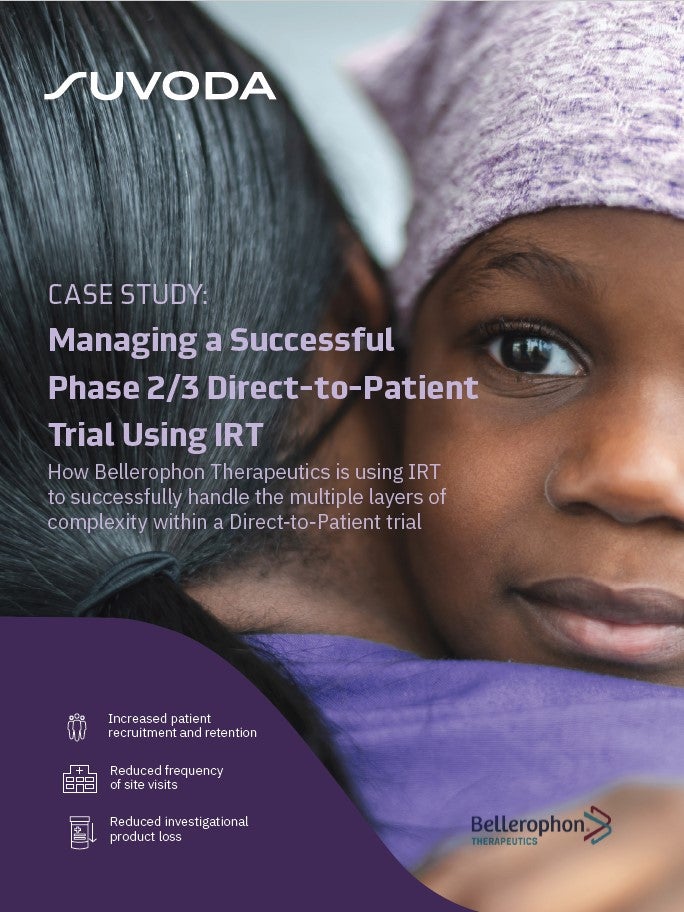 Direct-to-Patient Trials: How IRT Plays an Important Role in Bellerophon's Direct-to-Patient Trials
As the industry strengthens its focus on patient centricity, Direct-to-Patient clinical trials have emerged as a popular trial design that have the potential to increase patient recruitment and retention. IRT plays a crucial role in the success of a Direct-to-Patient trial. Because drug supplies are being managed and shipped from distribution facilities directly to patients' homes, a sponsor must have a high-quality system in place to accurately track the chain of custody, ensure patient-blinding and handle other logistical challenges. What You Will Learn Benefits and challenges associated with the Direct-to-Patient model Bellerophon's top considerations when implementing this trial design How IRT can equip study teams to successfully track chain of custody, ensure patient blinding, and handle logistical challenges
by Suvoda